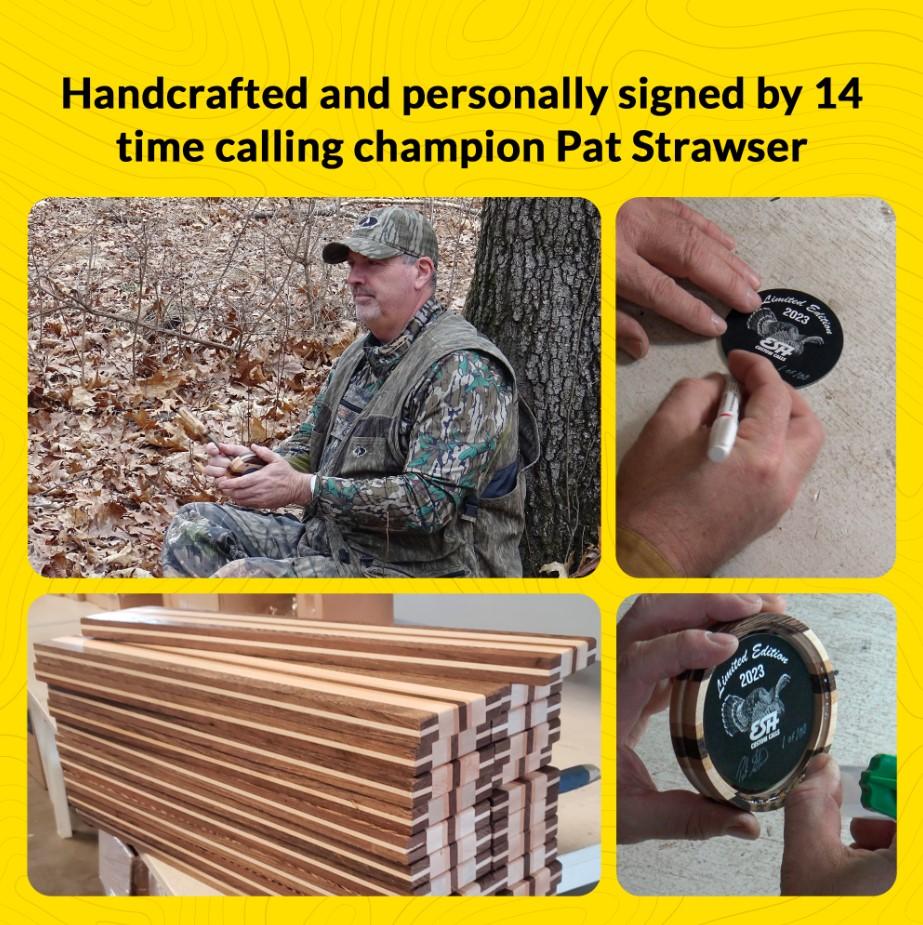 Sounds like a real hen
This special, collectible call sounds like a real hen thanks to the deep-rich seduction captured in the glass. Pro hunters will appreciate the exquisite craftsmanship, with solid laminated maple, wenge, and cherry that make this pot call is truly one of a kind. And when you're done gathering your flock with realistic turkey talk, store your Limited Edition Pot Call in its specially crafted leather pouch.
The exquisite craftsmanship
Hand-carved from high quality wood and limited to just one hundred pieces, these calls are sure to satisfy even the most discerning of hunters. With its front glass plate and back slate plate combo, it can create deep seductive hen sounds with plenty of volume to get you heard far and wide! Crafted with a glass surface on the front and slate on the back - it creates deep, rich tones that will fool even the most ardent of gobblers. Expertly designed and finely tuned by 14 time major calling champion Pat Strawser.
Signed personally by 14 time Major Calling Champion Pat Strawser
This hand-carved pot call from high quality wood is sure to make heads turn and won't be around for long. Even better? Each of these specialties are personally signed by World Champion Caller Pat Strawser - a fourteen time major calling champ with a real eye for detail.
-FOR BEGINNERS AND PROS - Whether you're a beginner or an experienced caller,this call will have even the pickiest toms sounding off in no time. The deep resonating tones from glass and the soft clucking from slate is sure to bring in those big birds.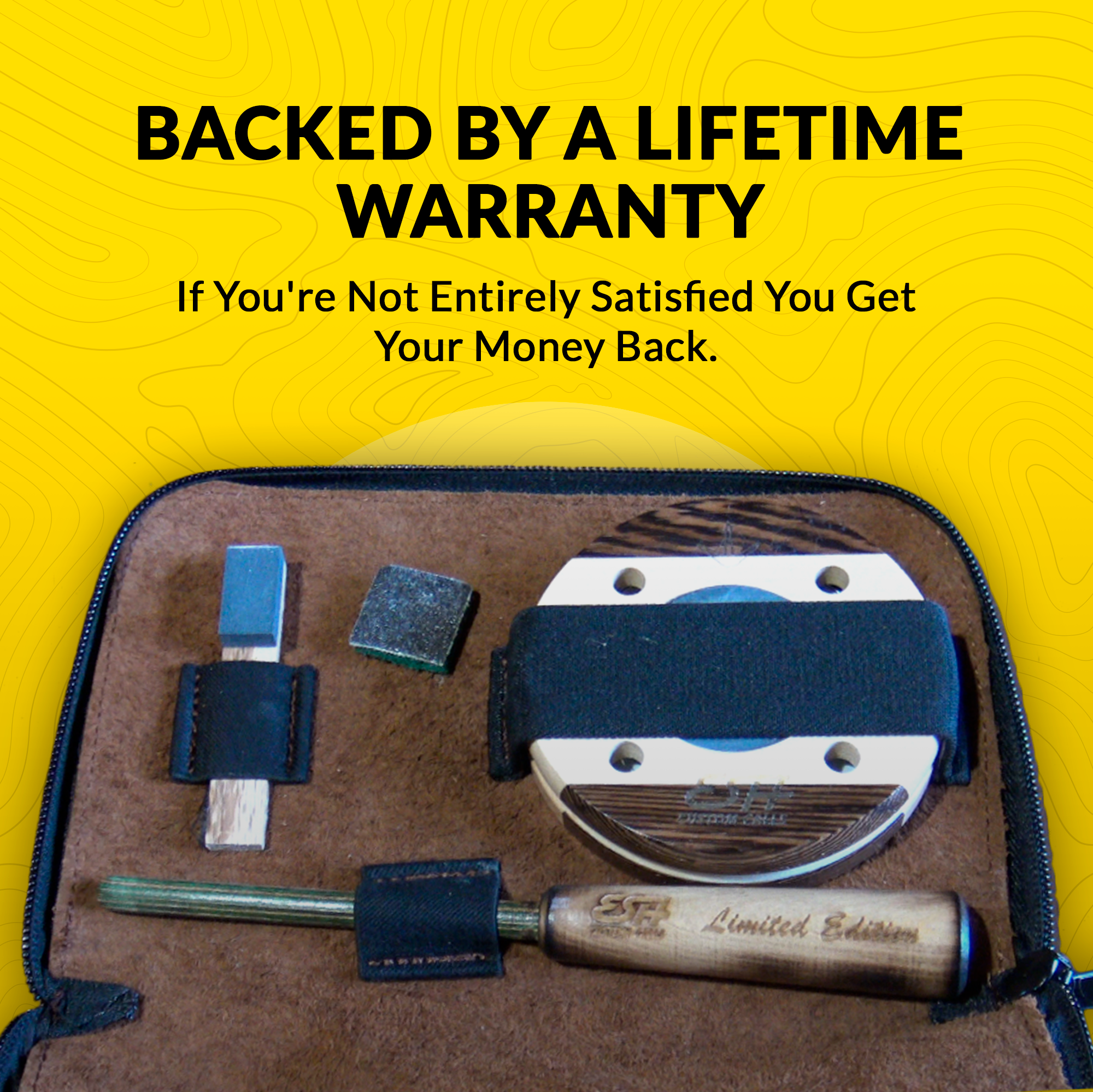 ESH Custom Calls are trusted by Hunting Experts, Calling Champions, and many turkey hunters across the US
Copyright © 2022, ESH Custom Calls