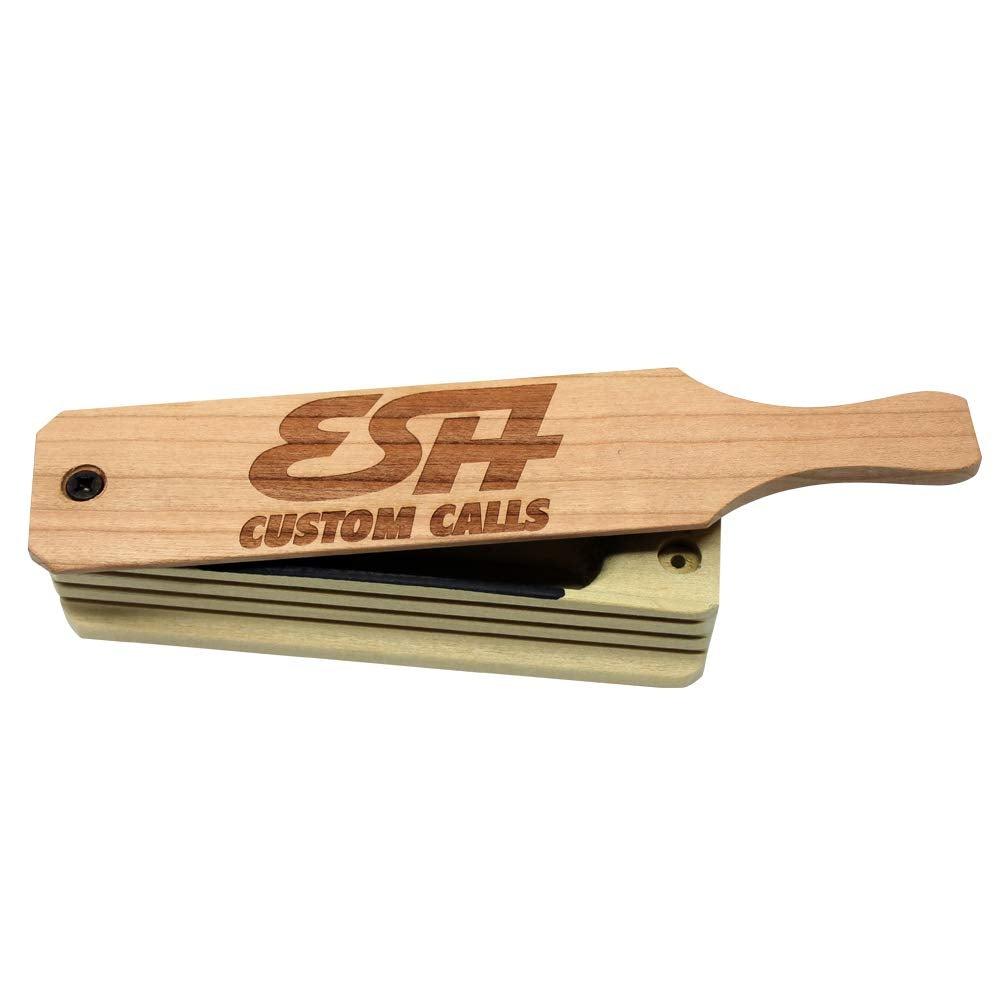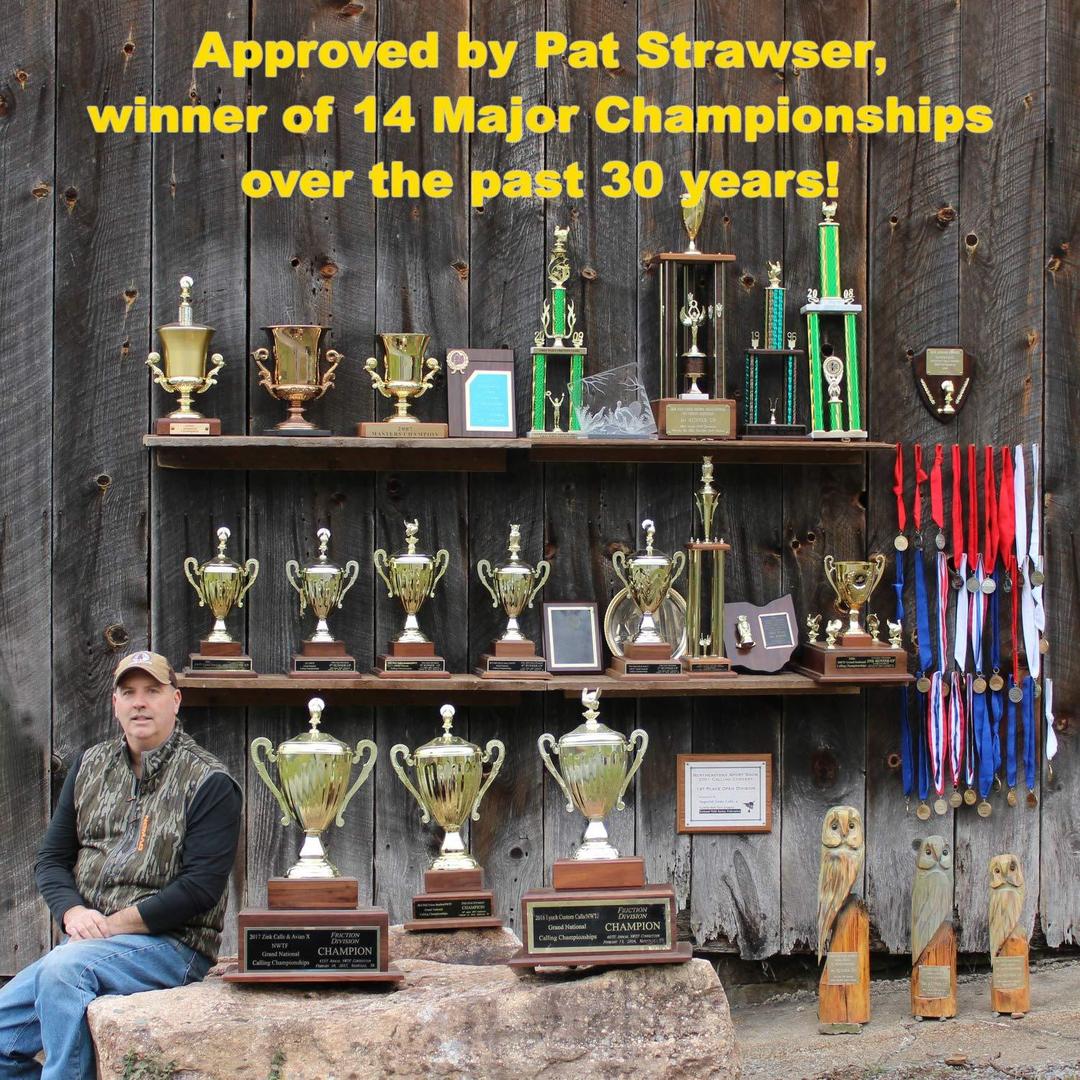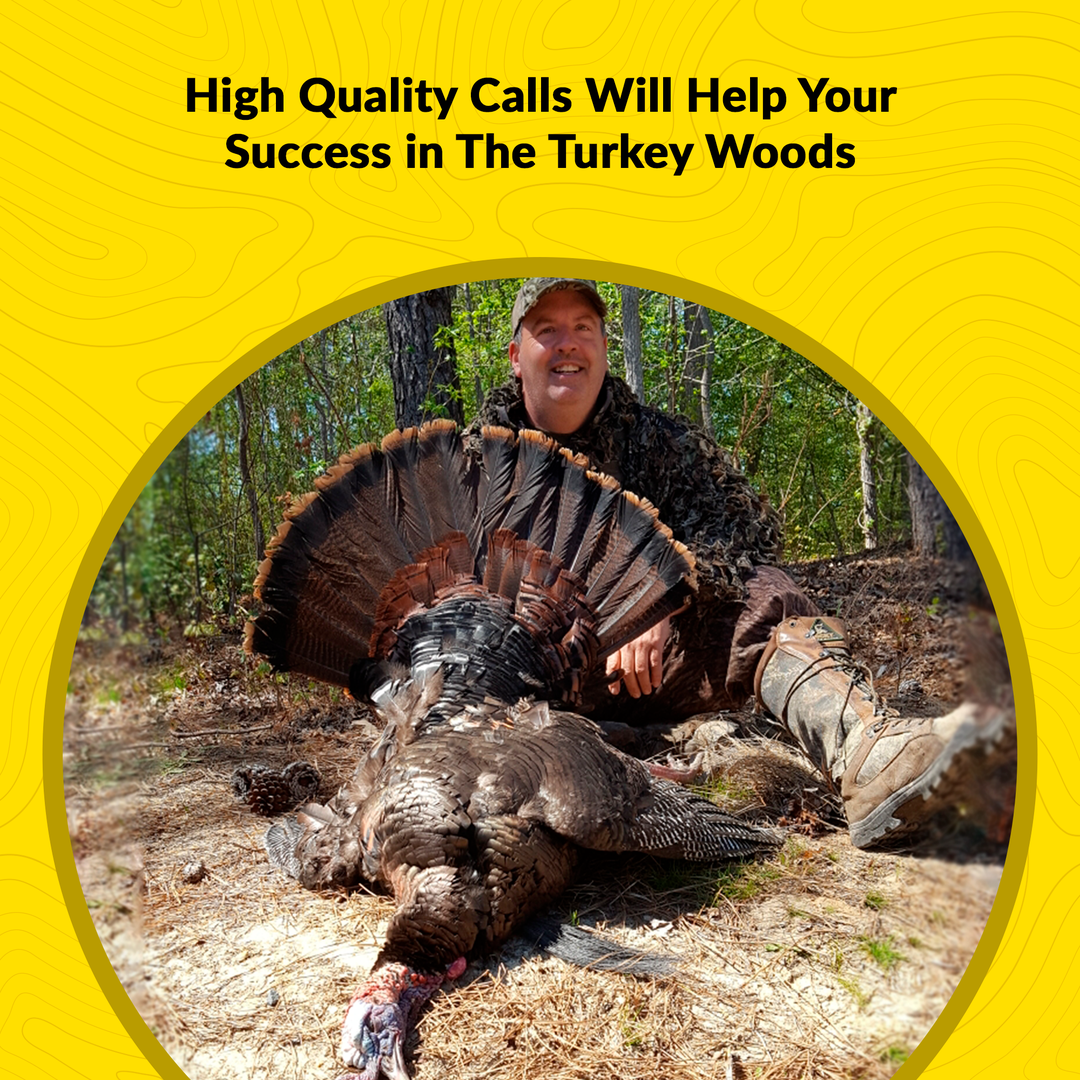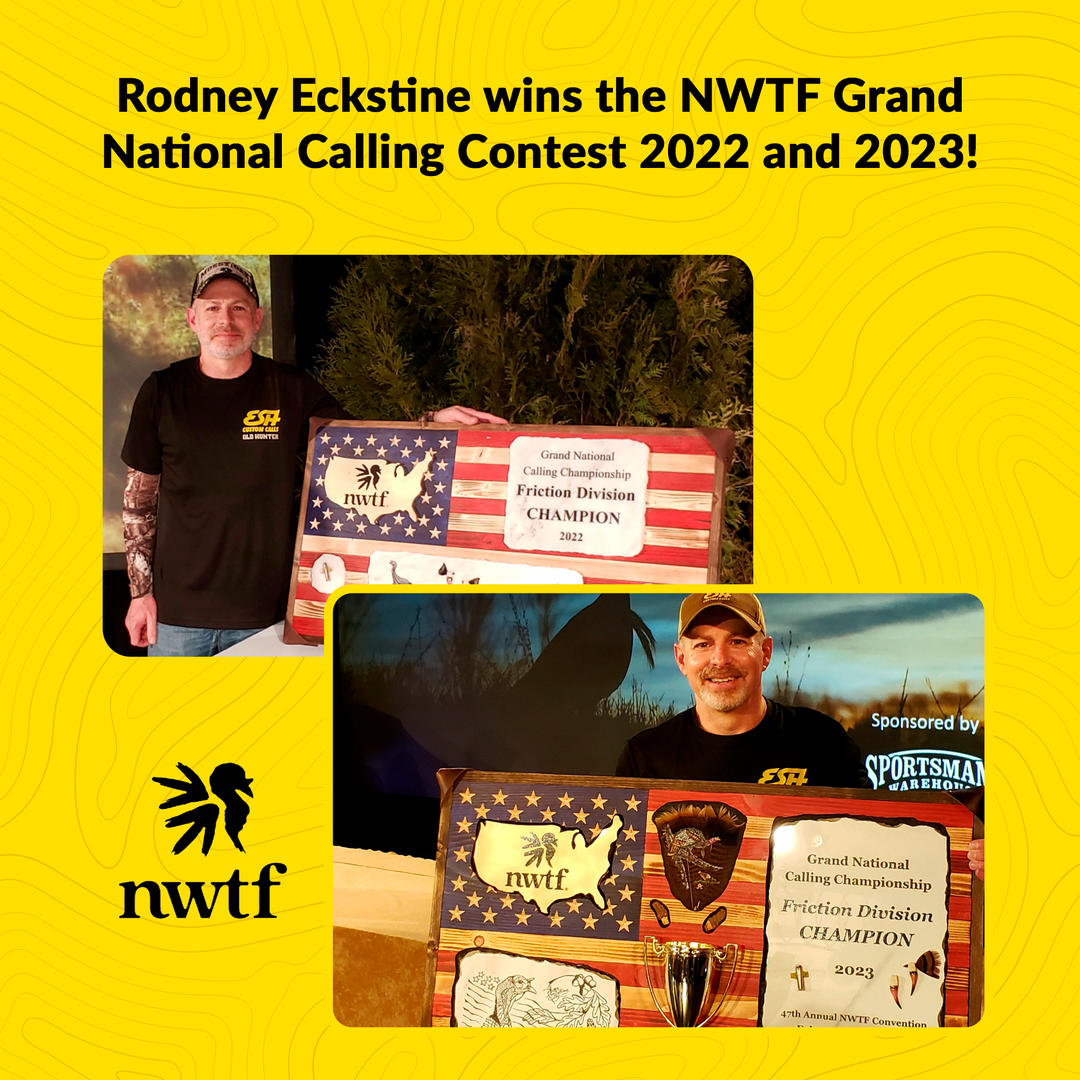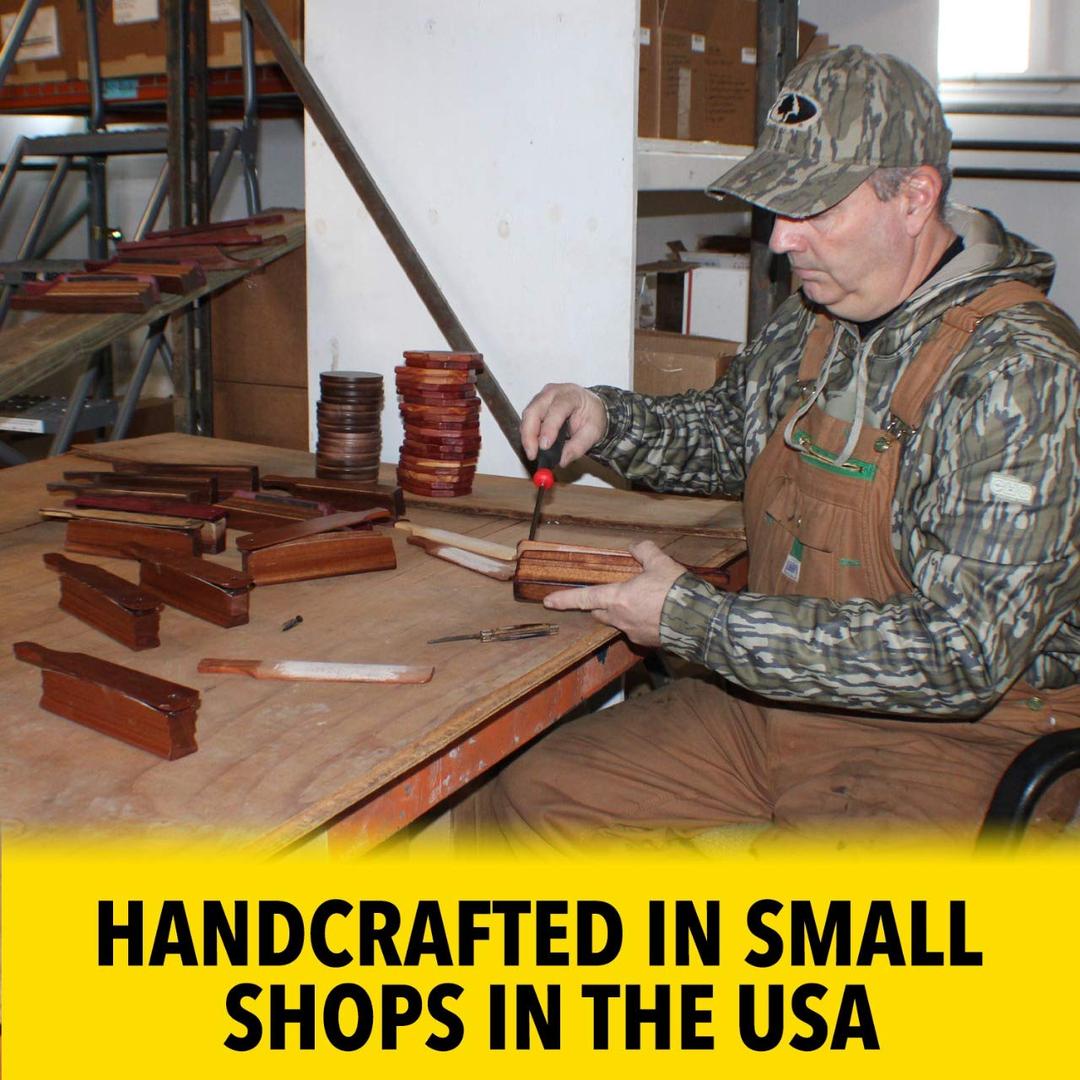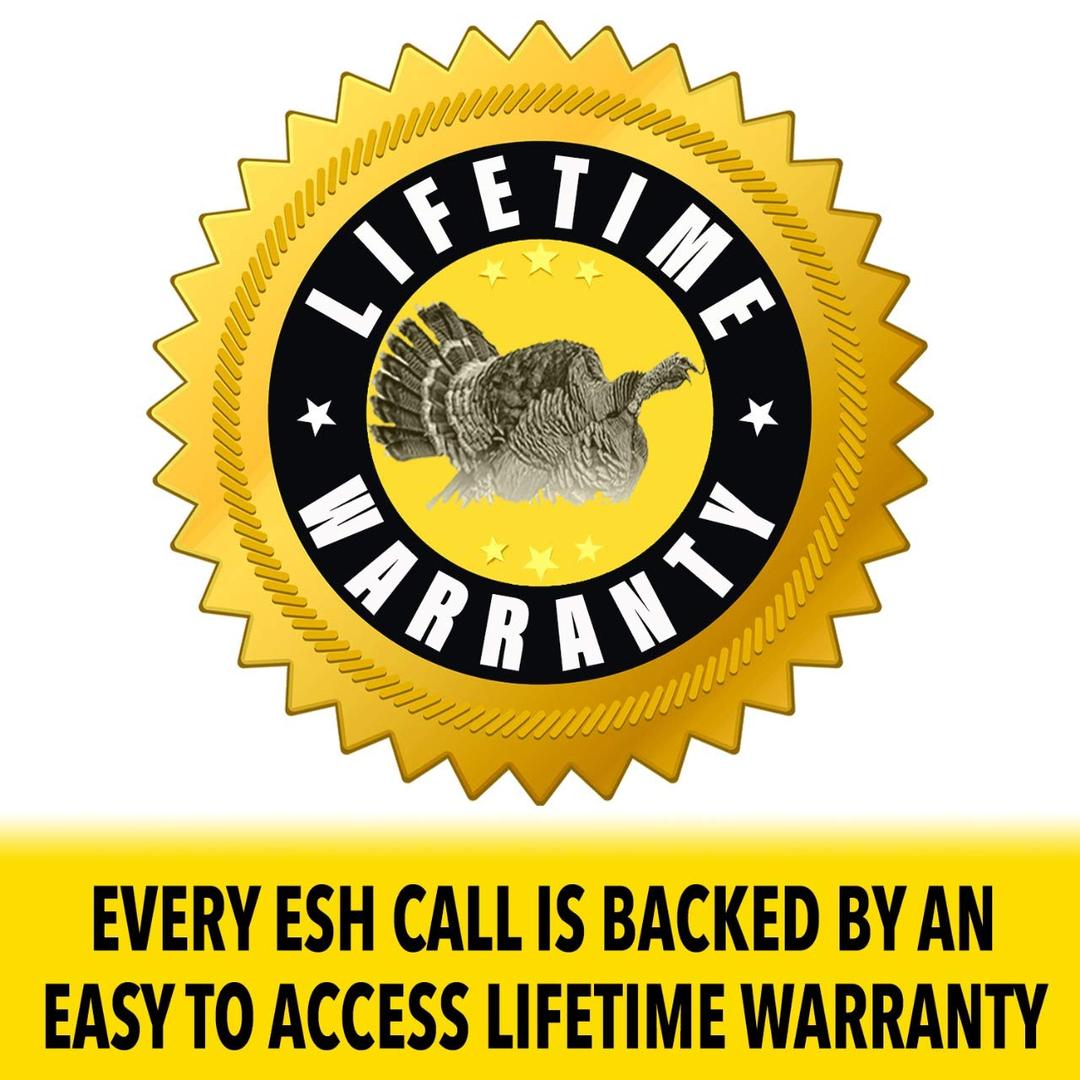 & Free Delivery in the USA
MIMICS VOCALIZATION PRECISELY - If you love the sound of a high pitch cluck or purr that will last for miles, you are buying the right box call for turkey hunting. Not only are turkeys fast but they are smart and with this all-weather turkey box call you can outsmart even the oldest turkey out of the bunch.
QUALITY AND CRAFTSMANSHIP - When you love what you do, it's easy to create a custom product that you yourself will enjoy using. Our turkey calls are completely handmade from real wood with each call being hand-carved out to a fraction of an inch. Our turkey call isn't called "premium" for nothing.
ALL-WEATHER PERFORMANCE - Hunting conditions can be erratic. That's why our turkey calls have a special sealant that coats the all-weather turkey call box to help you achieve the perfect putt, yelp, cutt, gobble, or cackle under any weather condition.
NO TRAINING NECESSARY - The saying, "practice makes perfect" doesn't apply when it comes to our turkey call for beginners and pro users. The idea behind our turkey hunting box call was not to complicate things but to simplify them with precision and high-quality materials to ensure ease of use. Even a first-time user can create an accurate cluck.
ABOUT OUR BRAND - Esh Custom Calls was established from having a passion for hunting, especially turkey hunting. We wanted to craft a turkey call that would meet our own expectations, which required only the most superior wood and custom craftsmanship. A lifetime sealer has been applied to our turkey hunting box call so that this hunting accessory can be passed down for generations to come.

★ ★ ★ ★ ★
I could never get the hang of using a mouth call until i tried Esh's mouth calls. They're super easy to run and very realistic. Try them, you'll be glad you did.
★ ★ ★ ★ ★
Called in multiple birds with this call from the roost to mid day toms! Its becoming one of my favorites real quick!
Copyright © 2022, ESH Custom Calls