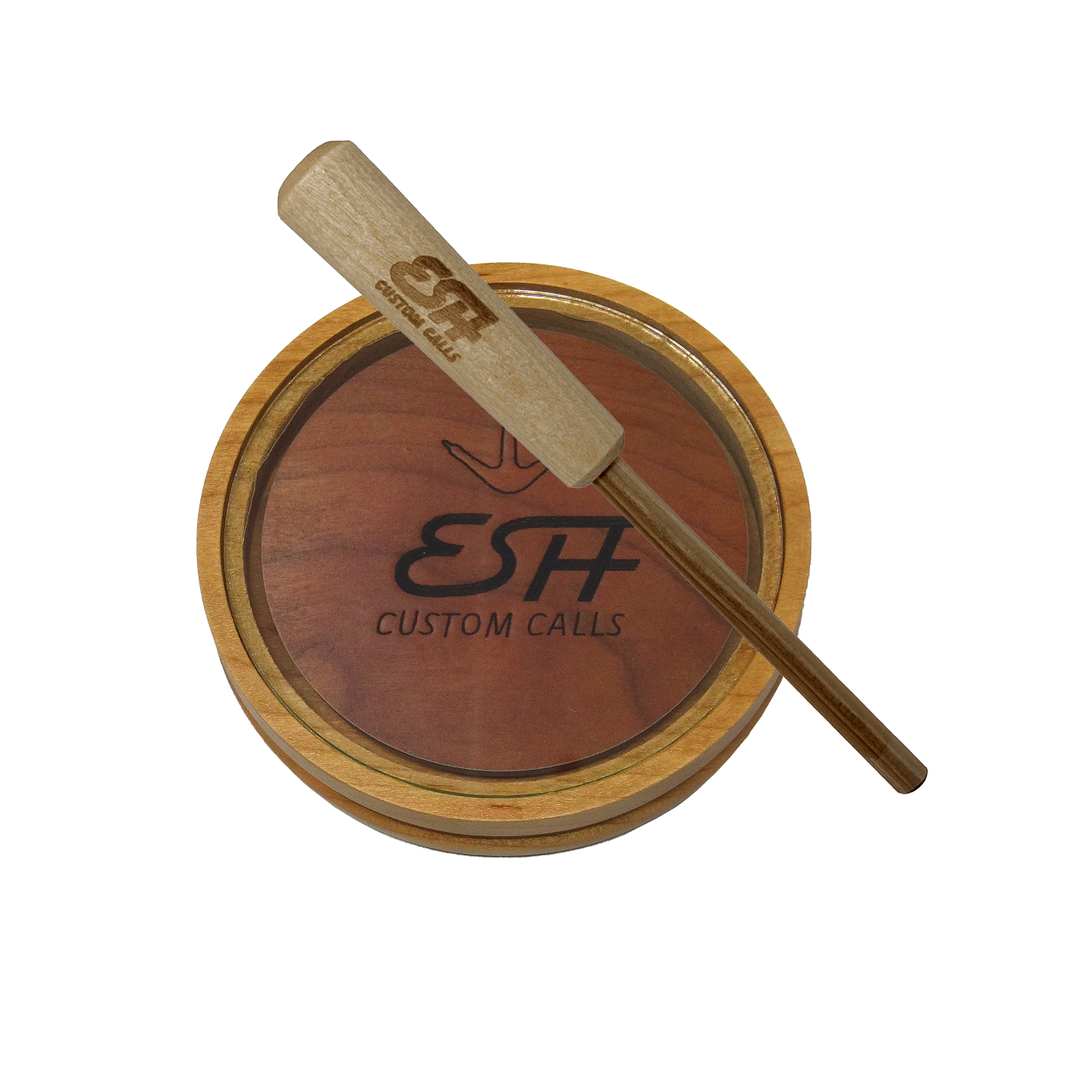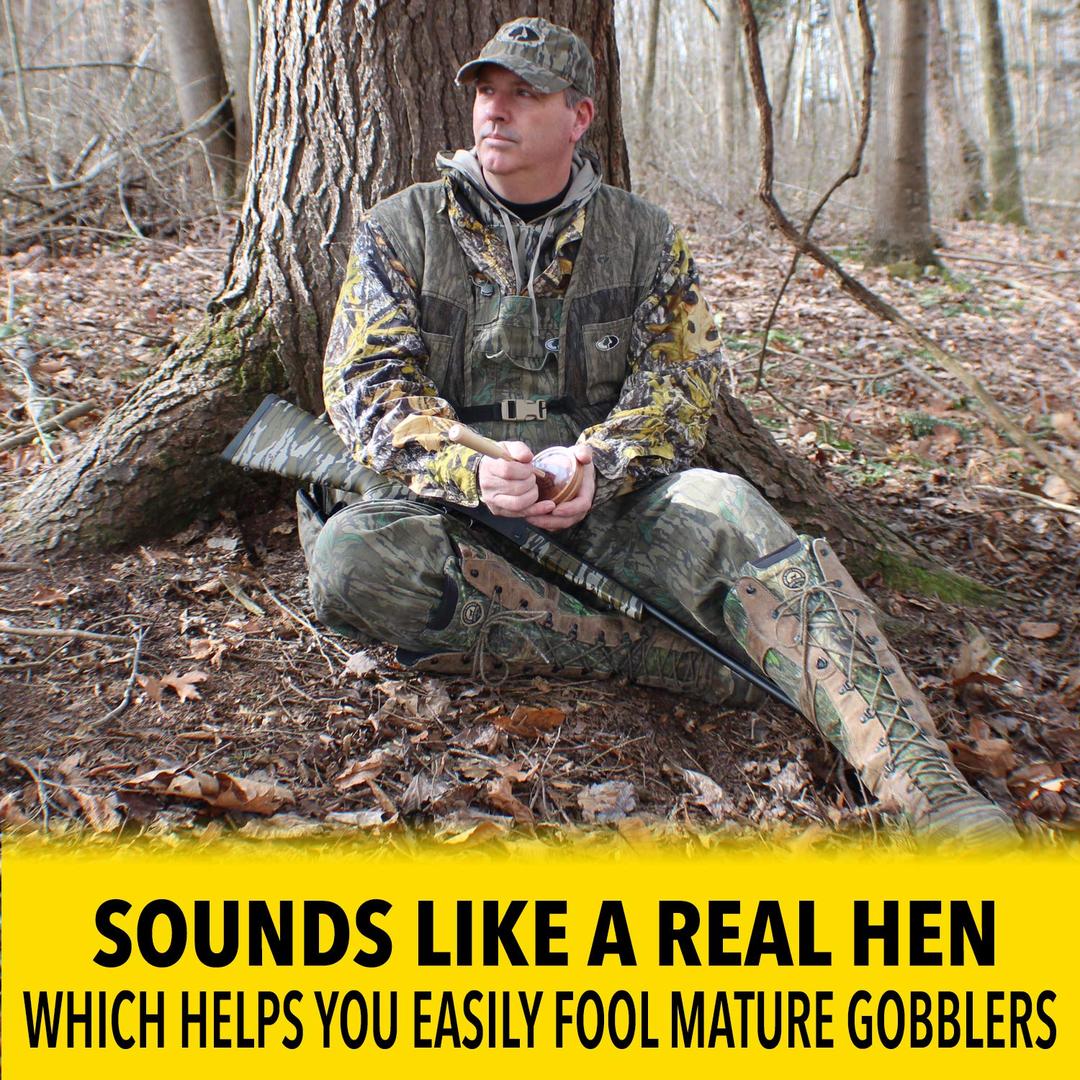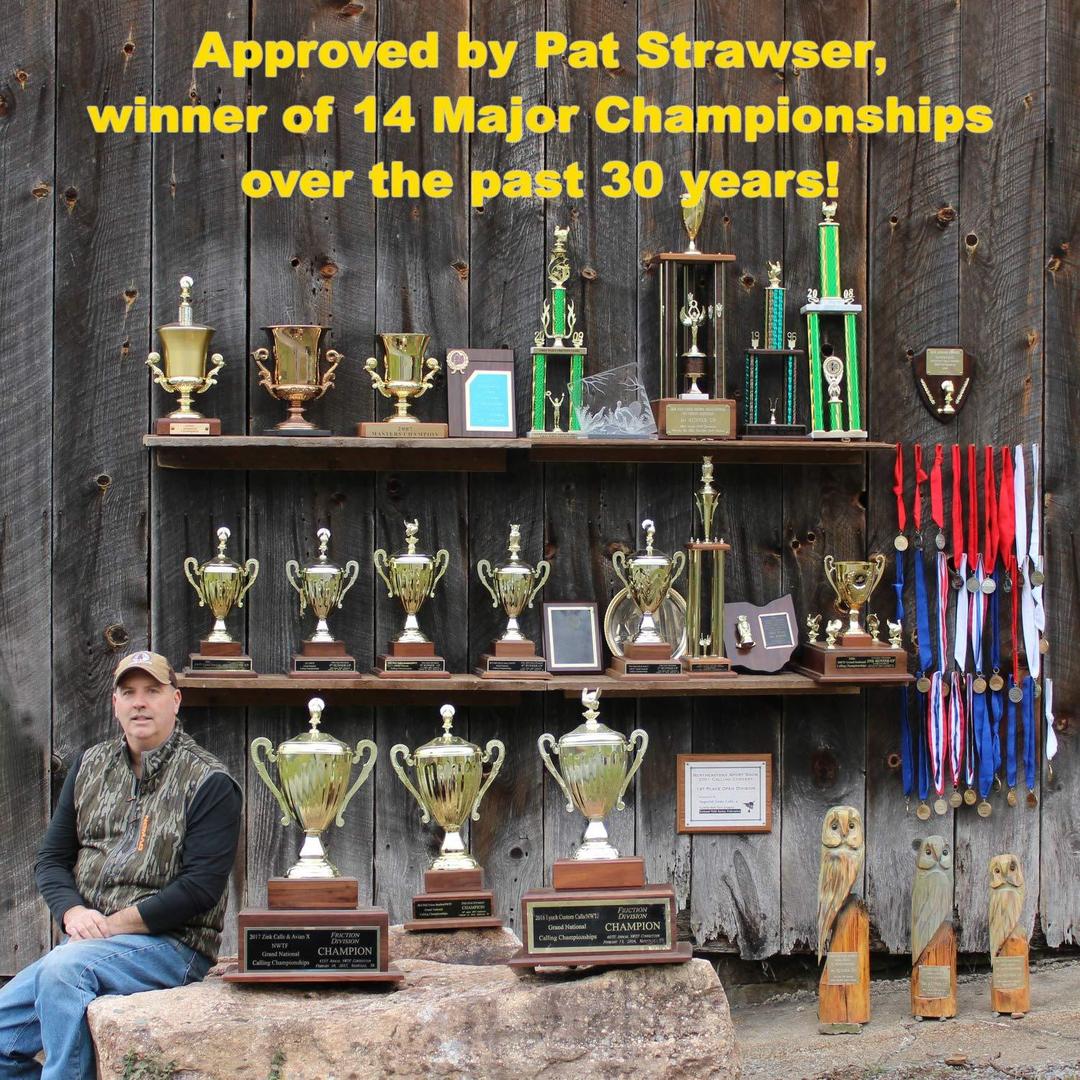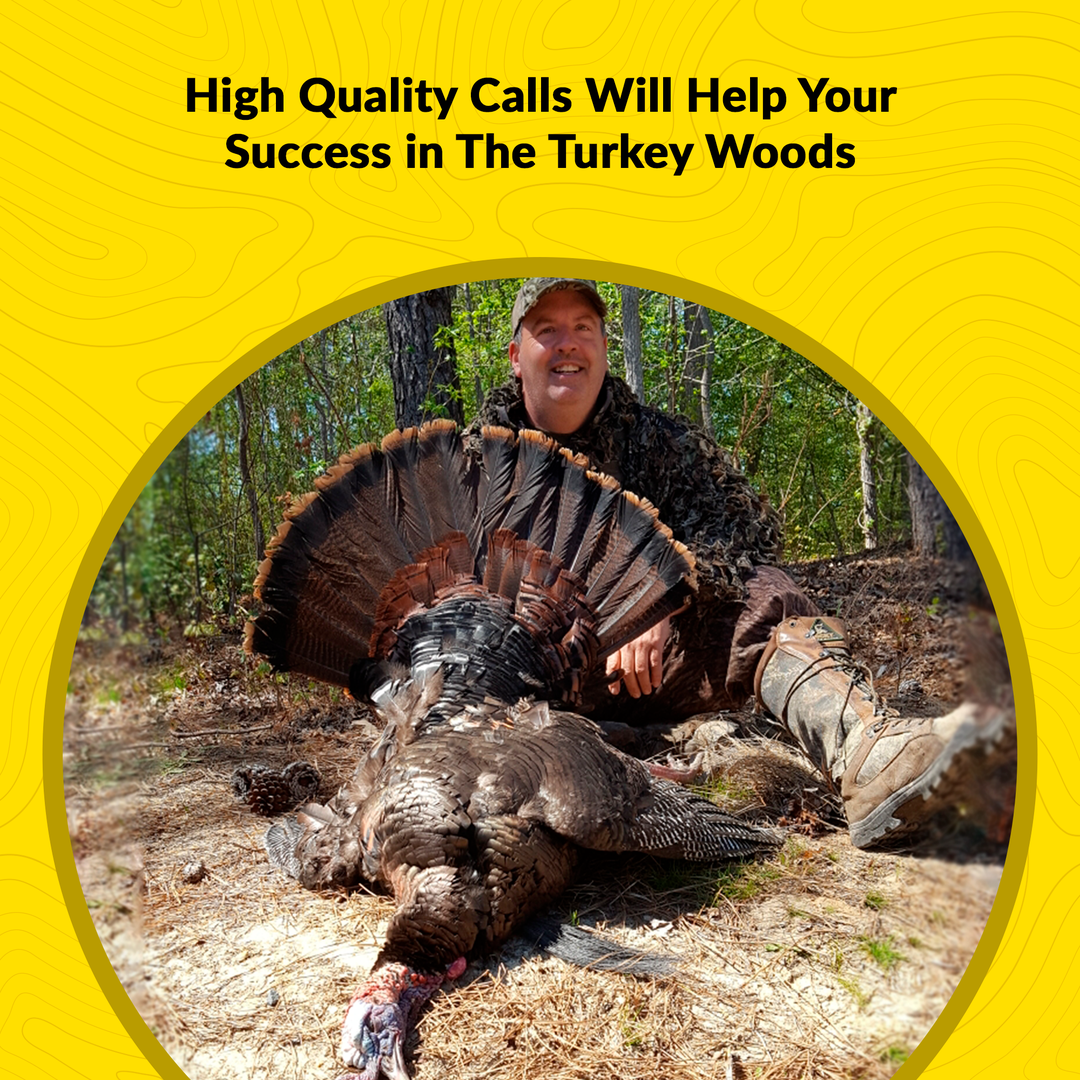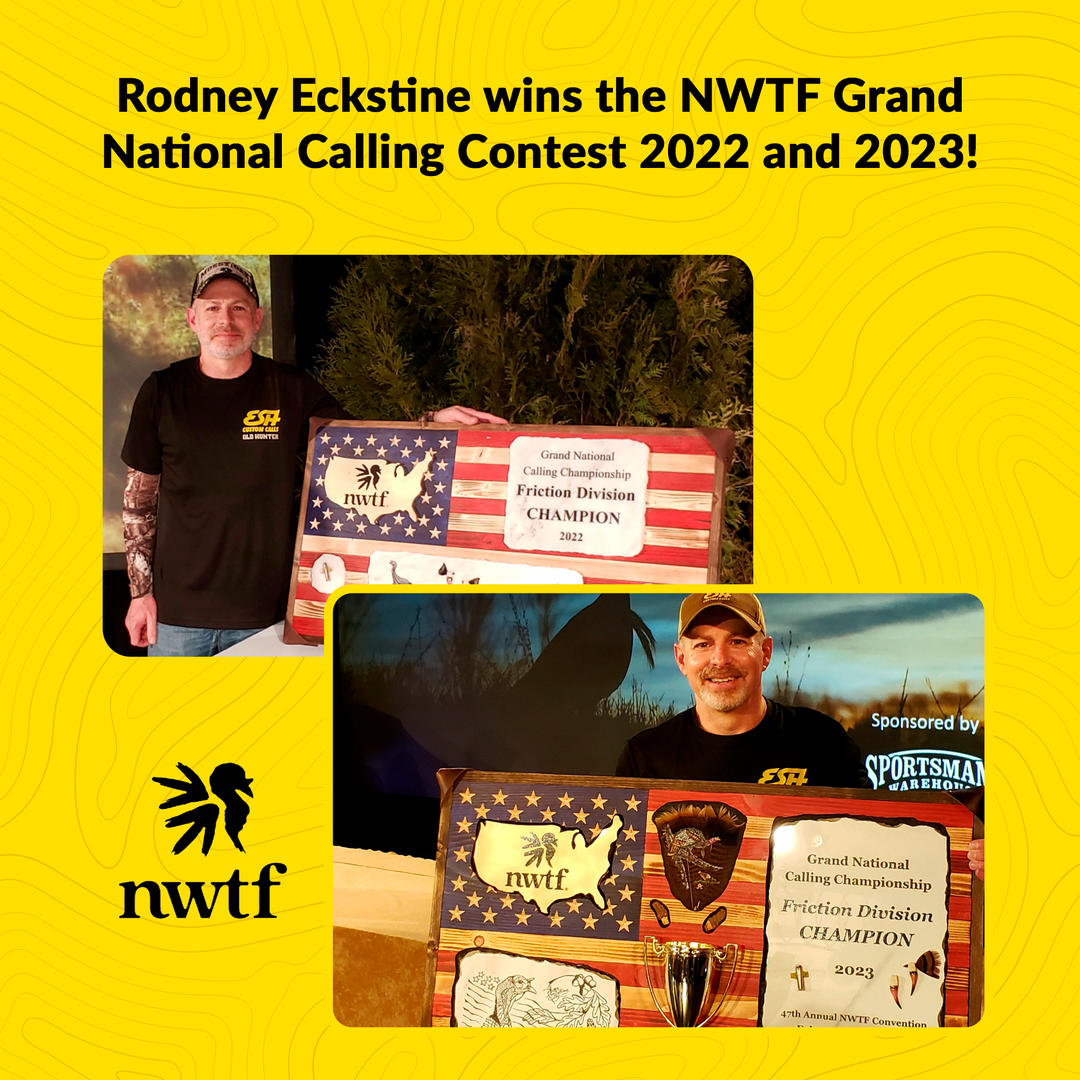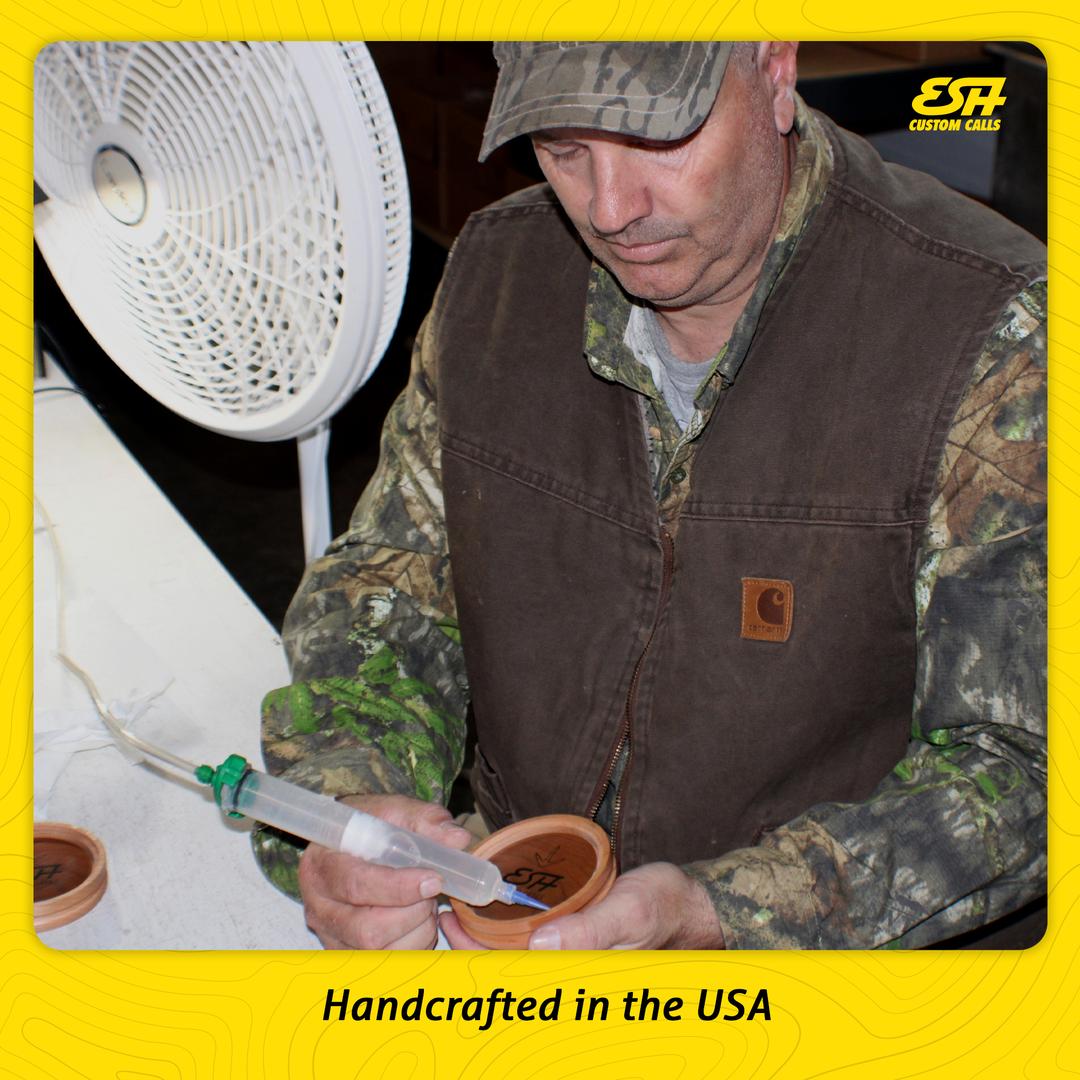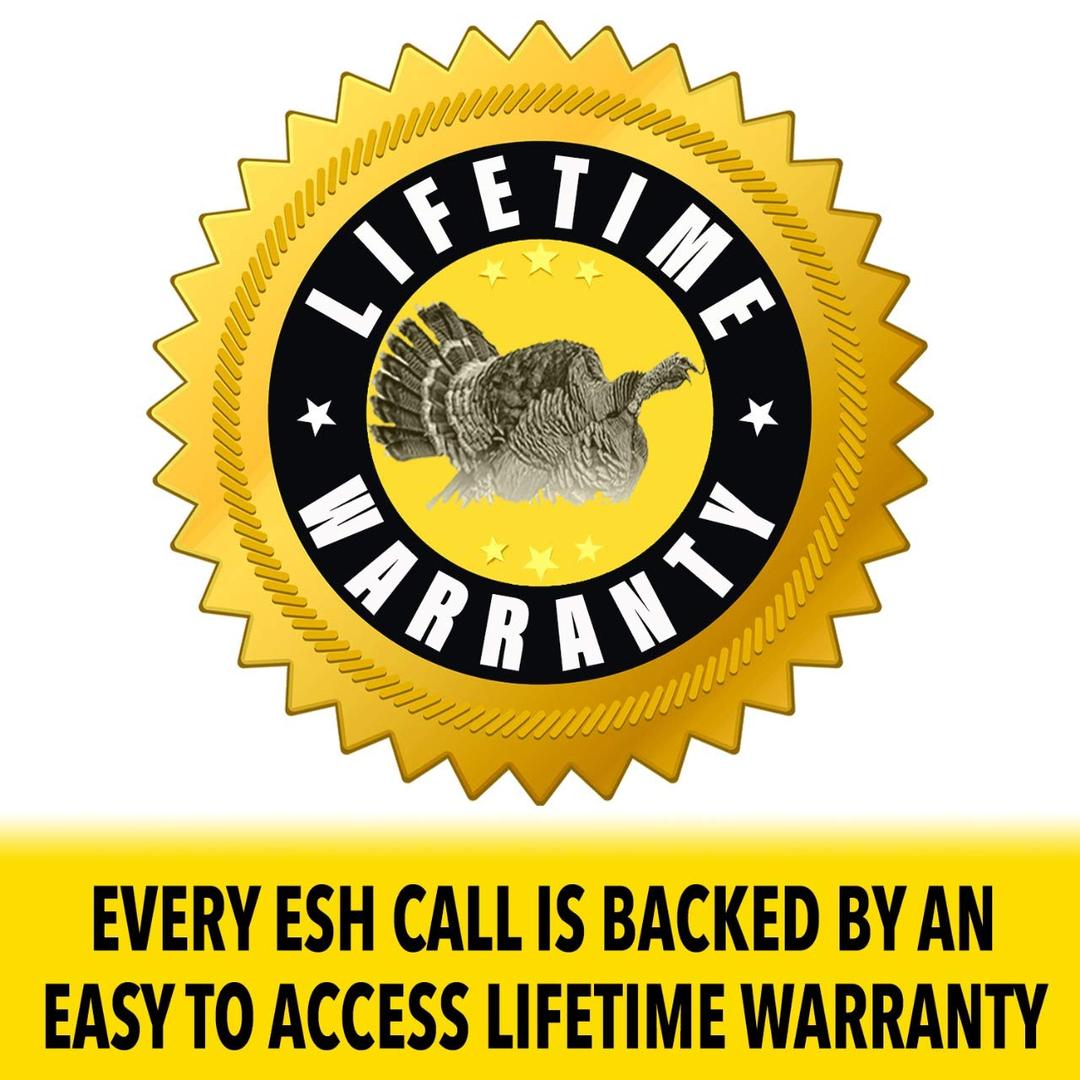 Cherry Glass with Matched Hickory Striker
& Free Delivery in the USA
ATTRACT THE LARGEST GOBBLER - Use this wild turkey glass call to imitate real and unique pitches even the wisest old male will be fooled by. Frosted glass allows you to use the call right away without conditioning. Made for beginners and pros alike, this pot friction call makes clucks, purrs, yelps, fly down cackles and excited cutting.
EASY TO USE - Whether you're a beginner or a pro hunter, this glass turkey pot call makes deep-rich seductive hen sounds with excellent volume. The hickory striker gives you the perfect match to make those hard to reach tones.

Includes conditioner and sandpaper. Use sandpaper for the striker tip and use the conditioner for scratching the glass.
■ Cherry Glass with matched Hickory Striker
■ Mimics the sound of a real hen
■ Easy to use for Beginners and Pros
■ Top coated inside and outside for better protection
■ Made in Lancaster County, PA
■ Lifetime Warranty
■ 100% Satisfaction Money Back Guarantee
WARNING
Esh Custom Calls may attract other hunters. You, the hunter, assumes all risk of injury with the use of this product.
★ ★ ★ ★ ★
I could never get the hang of using a mouth call until i tried Esh's mouth calls. They're super easy to run and very realistic. Try them, you'll be glad you did.
★ ★ ★ ★ ★
Called in multiple birds with this call from the roost to mid day toms! Its becoming one of my favorites real quick!
Copyright © 2022, ESH Custom Calls