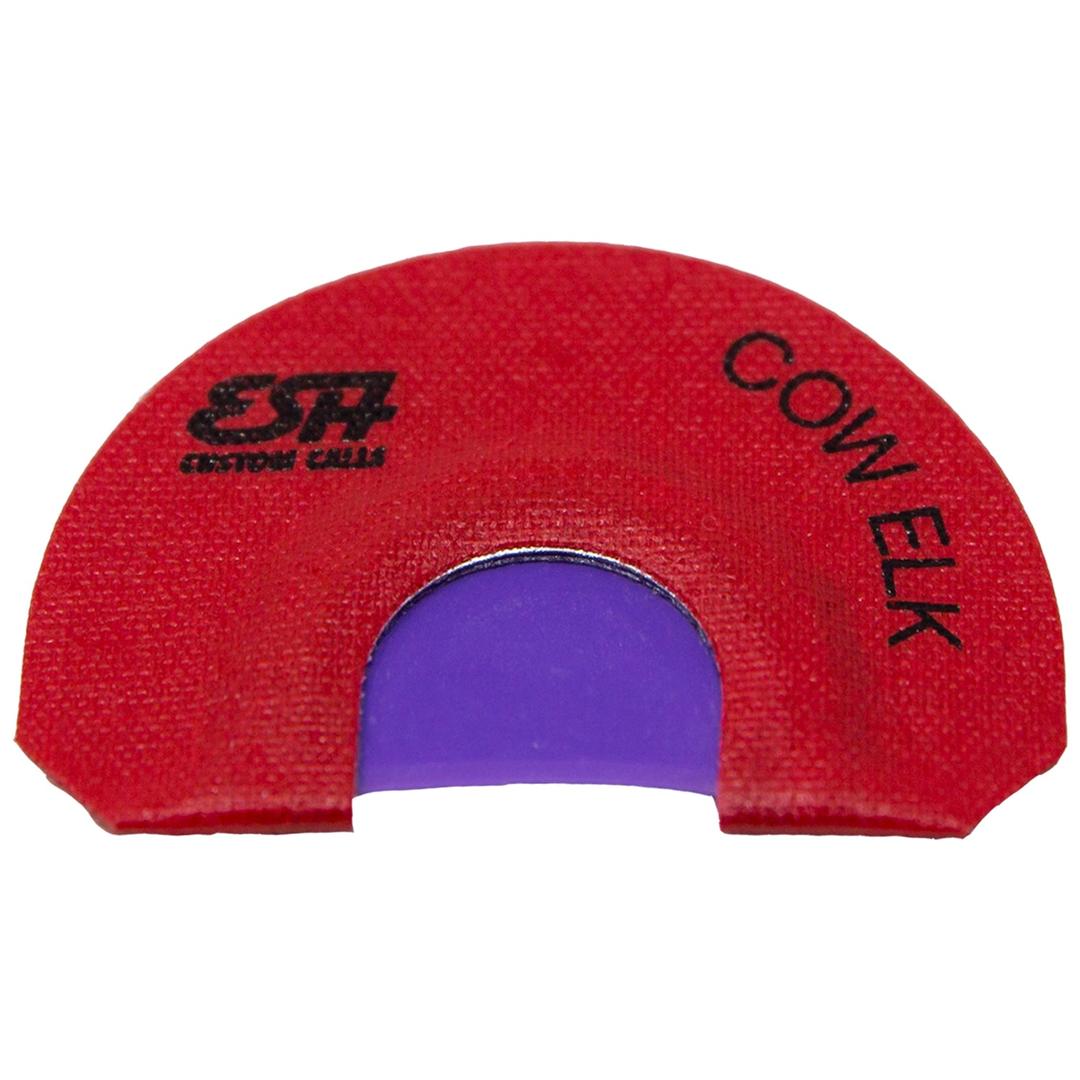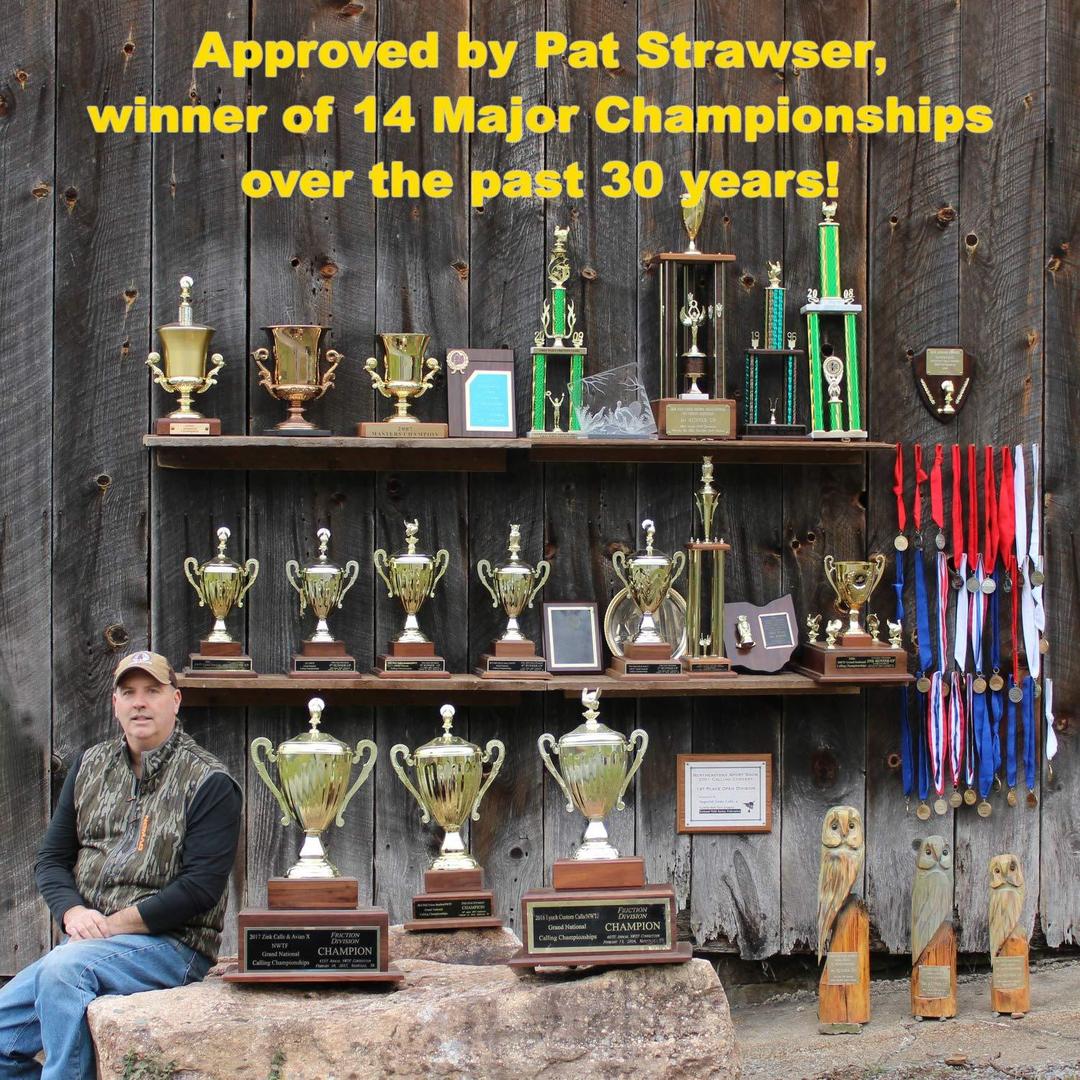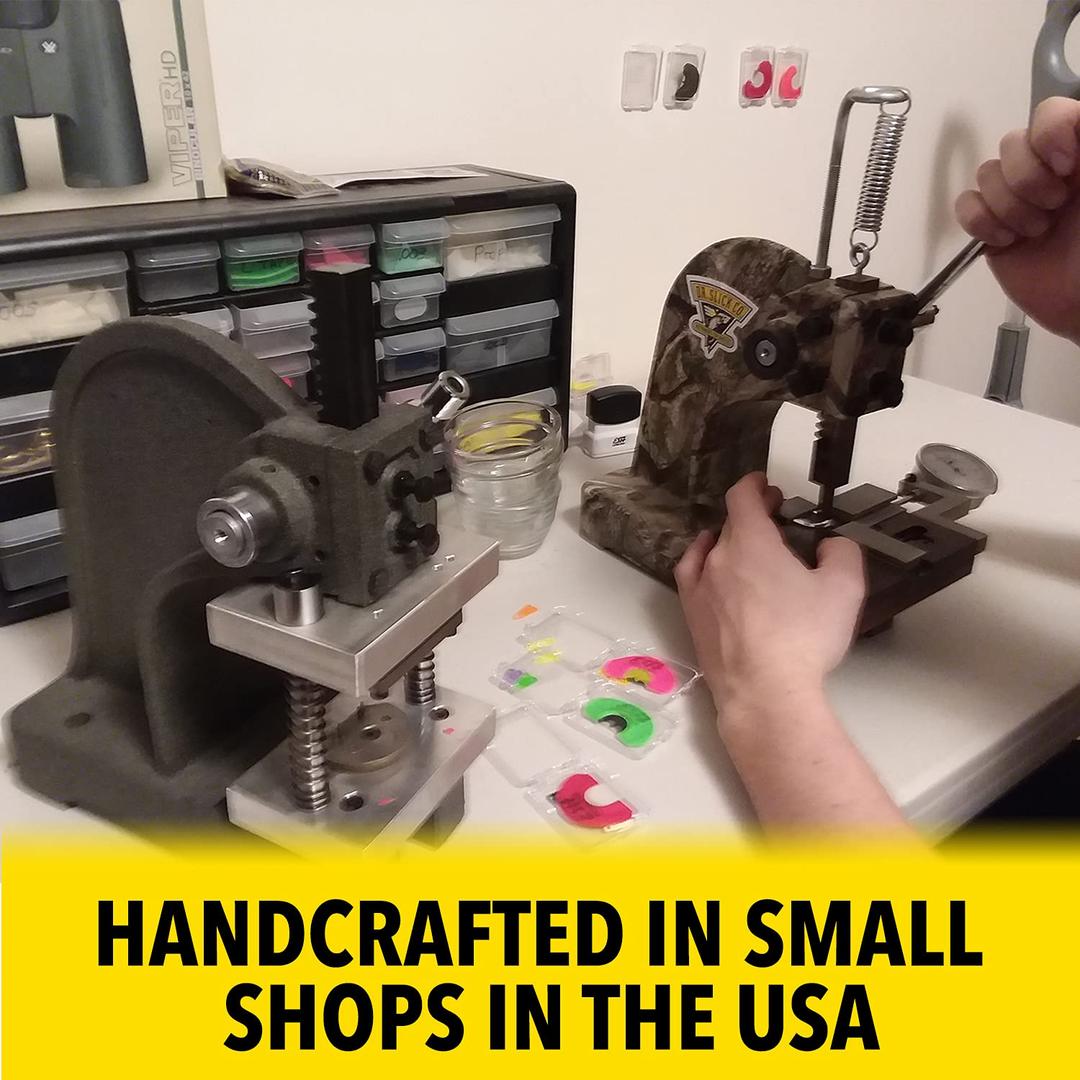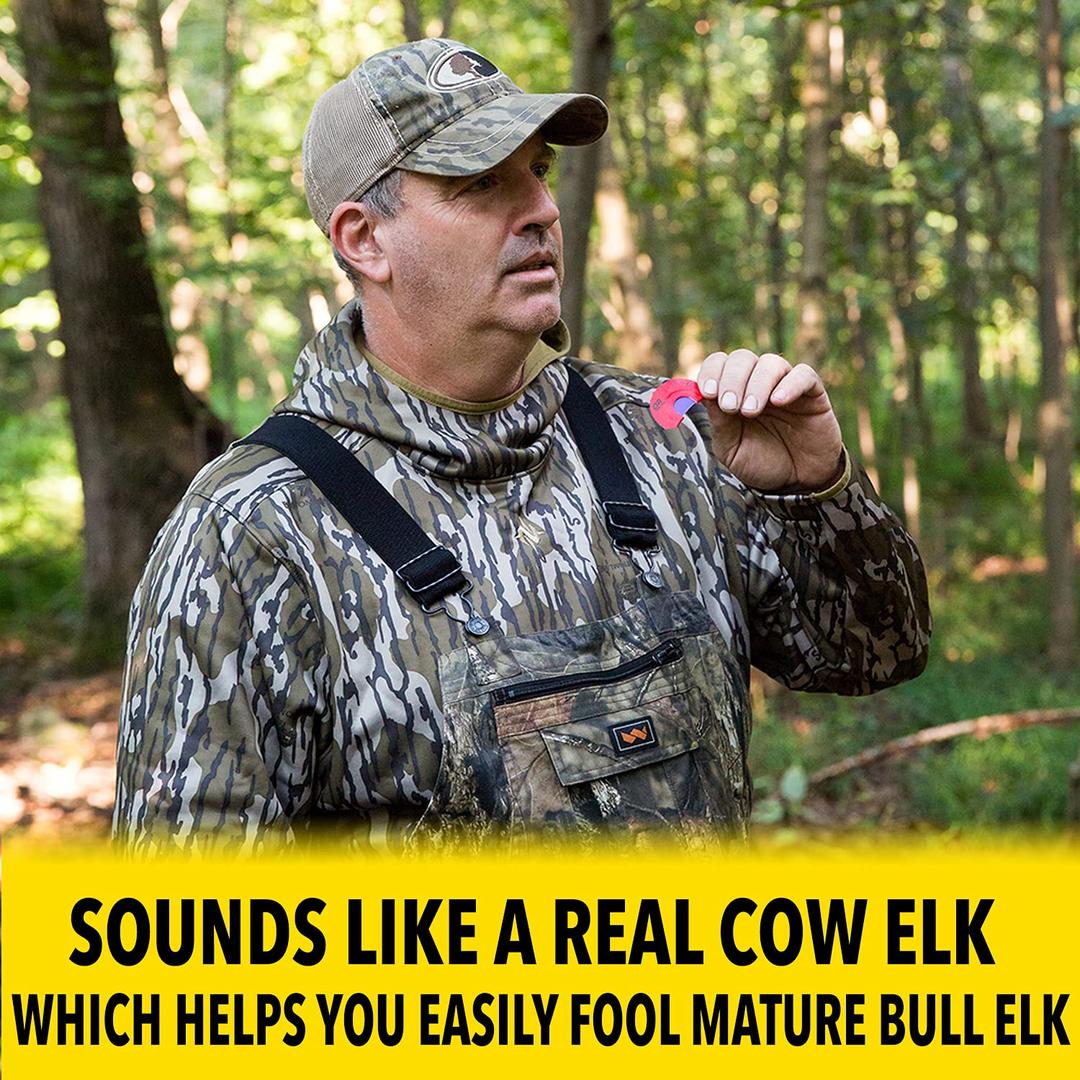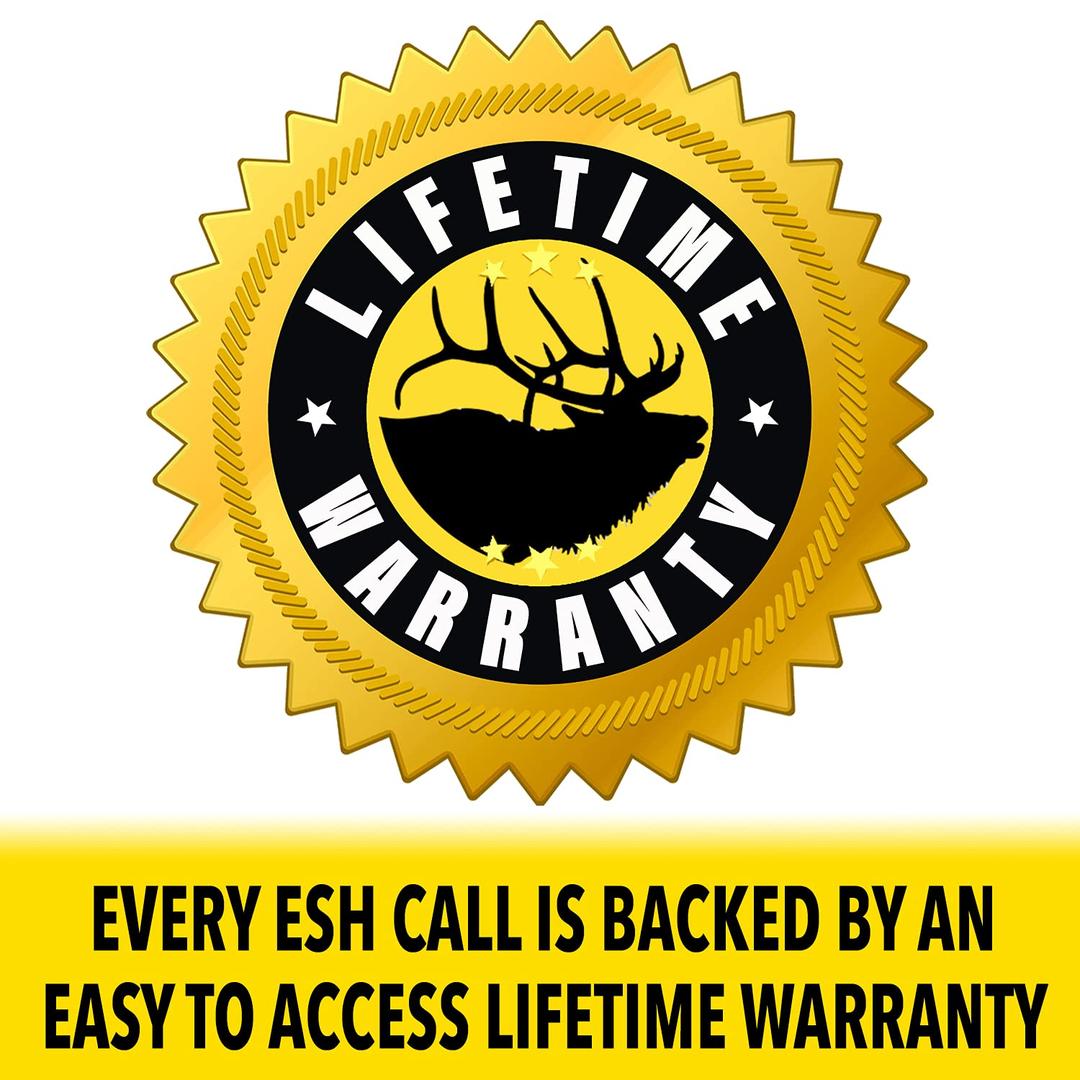 & Free Delivery in the USA
VERSATILE PIECE. Add this one to your own personal favorite elk game calls. This elk hunting device consists of latex strips attached across the center and can realistically mimic 'mews', 'chirps', and nasal sounds of cows and calves.

WORKS LIKE A CHARM. Bring your hopes of attracting a mature elk into reality. This double reed elk diaphragm call works great for making realistic 'chirps' and 'mew' sounds that elk use to communicate with one another.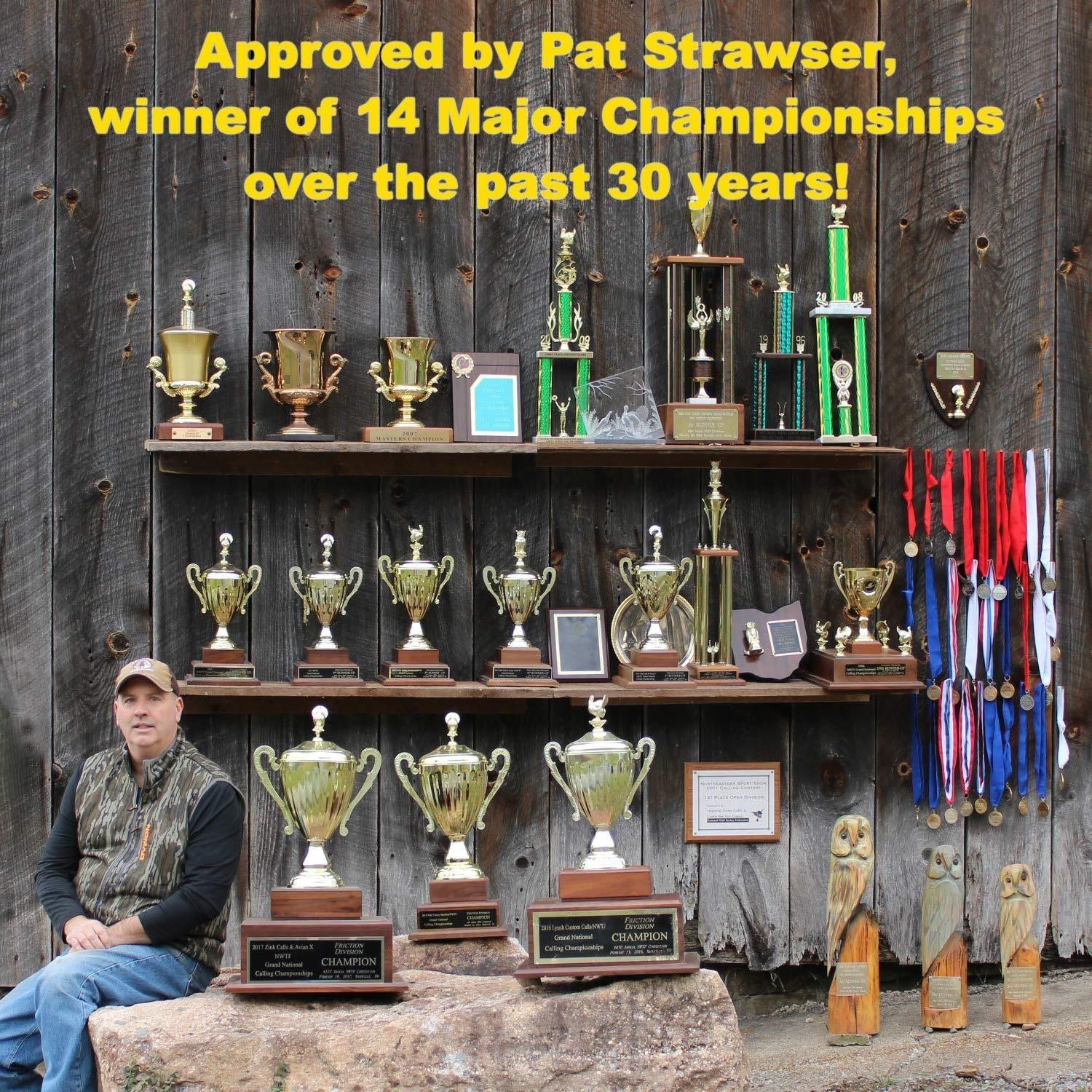 EASY AS 123. Place the elk reed call against the roof of your mouth with the latex side facing outward. Using your tongue, press it to the roof of your mouth to create a seal with your palate. Push air through the cow elk call for the reeds to vibrate.

TOTALLY HANDS-FREE. You will be able to conveniently use your 2-reed cow elk mouth call and hold your hunting bow or rifle at the same time.

100% MONEY BACK GUARANTEE. Since this diaphragm style reed sounds as natural or realistic as cow elk and calves when used properly, we're sure you're going to love it so if for any reason you're not happy, don't hesitate to contact us!
★ ★ ★ ★ ★
I could never get the hang of using a mouth call until i tried Esh's mouth calls. They're super easy to run and very realistic. Try them, you'll be glad you did.
★ ★ ★ ★ ★
Called in multiple birds with this call from the roost to mid day toms! Its becoming one of my favorites real quick!
Copyright © 2022, ESH Custom Calls