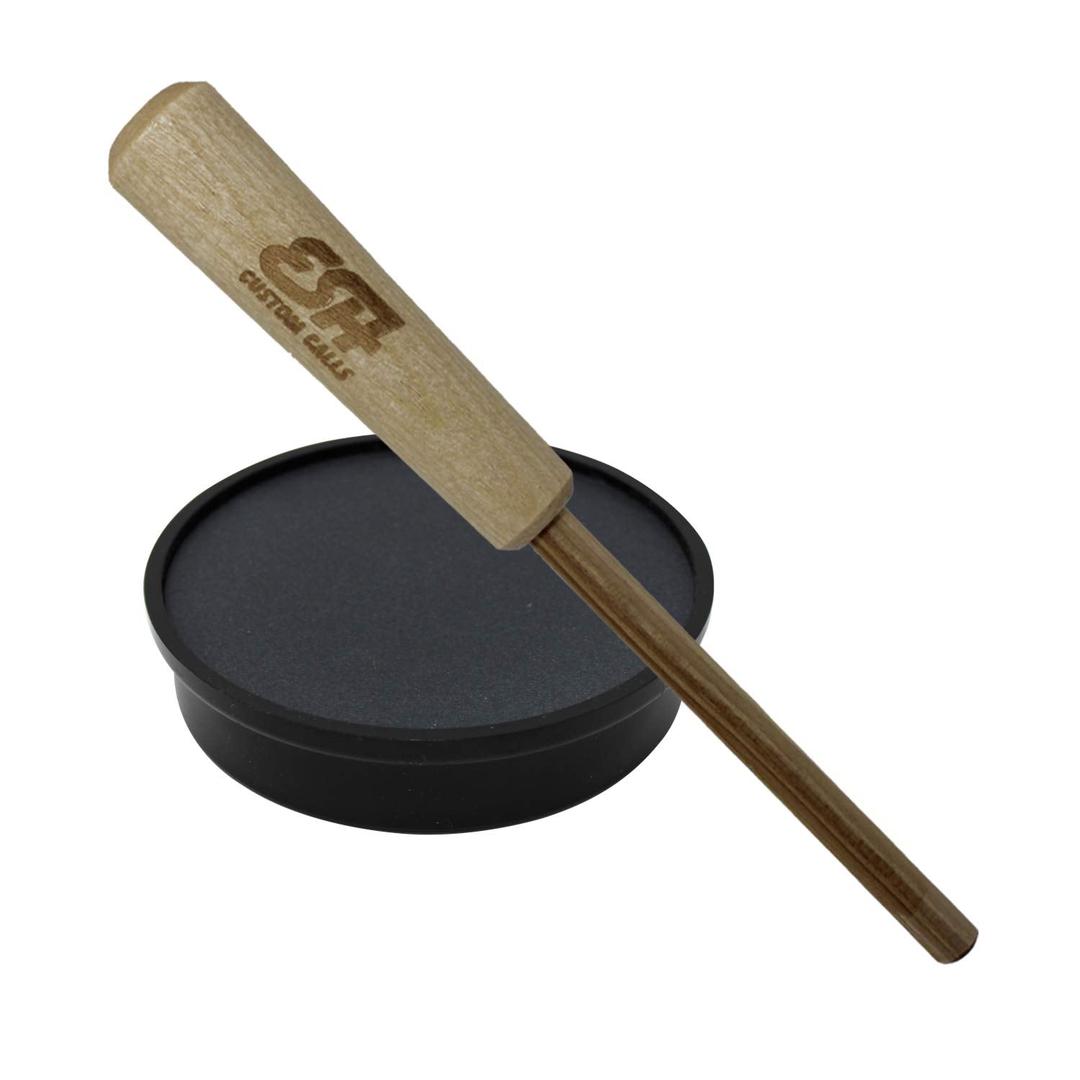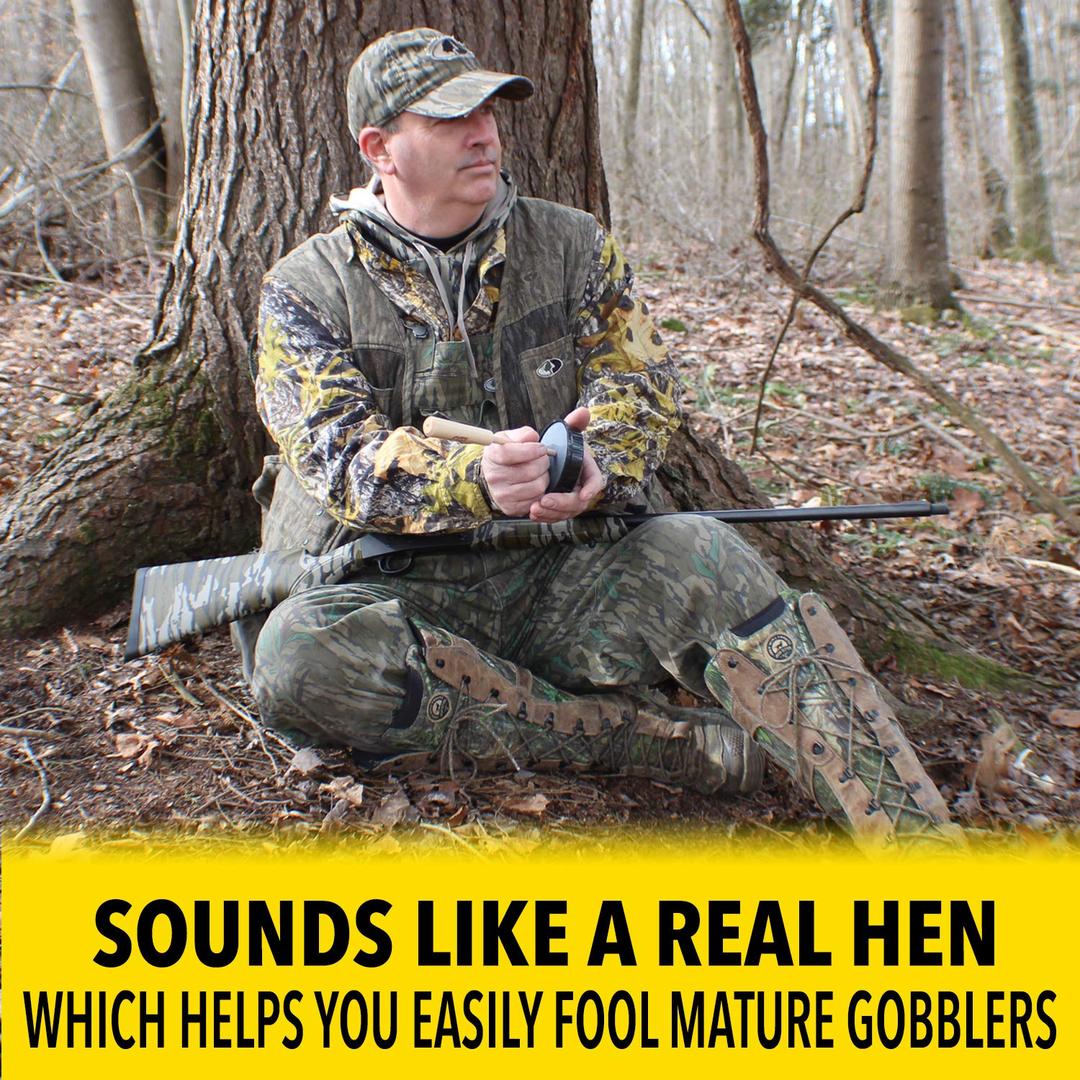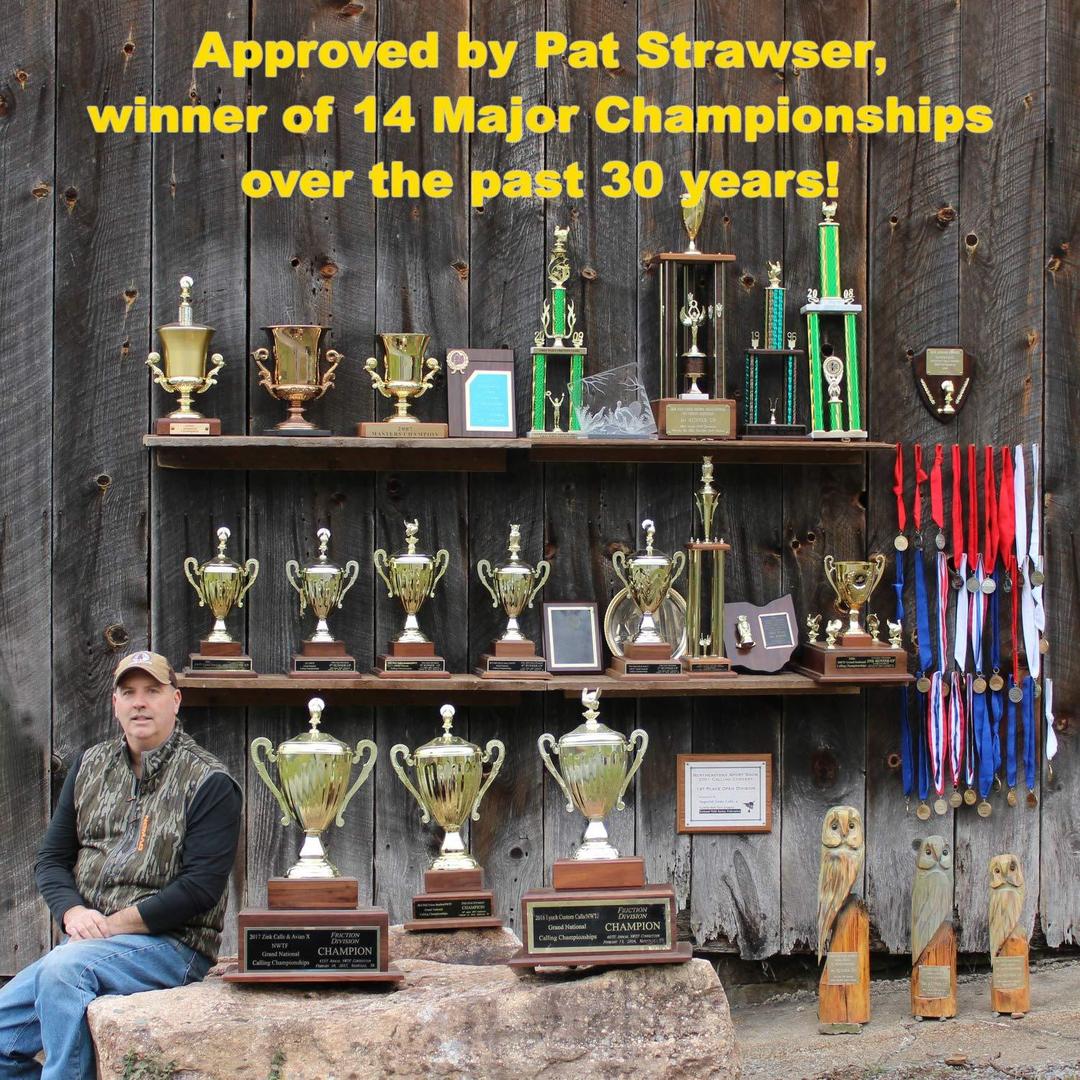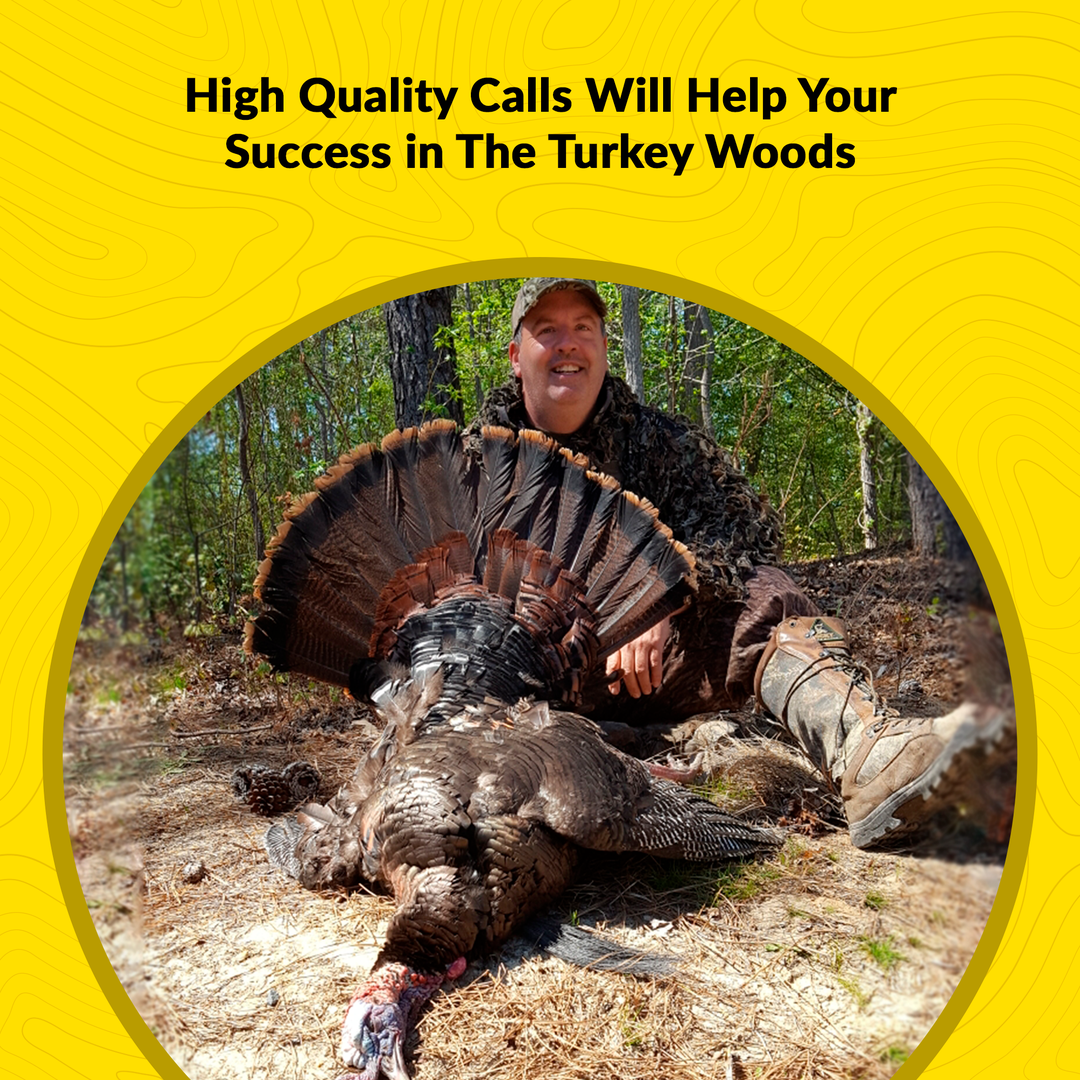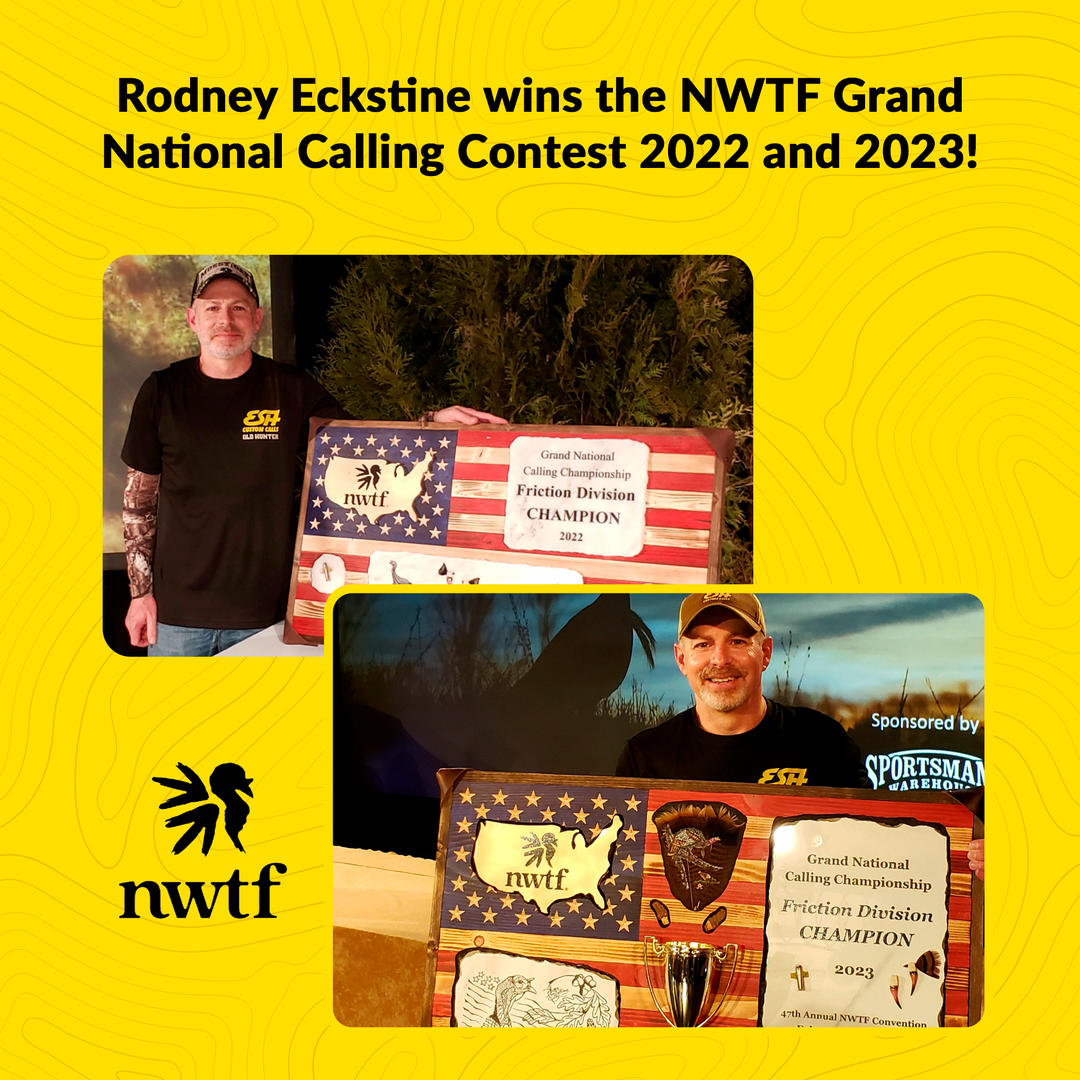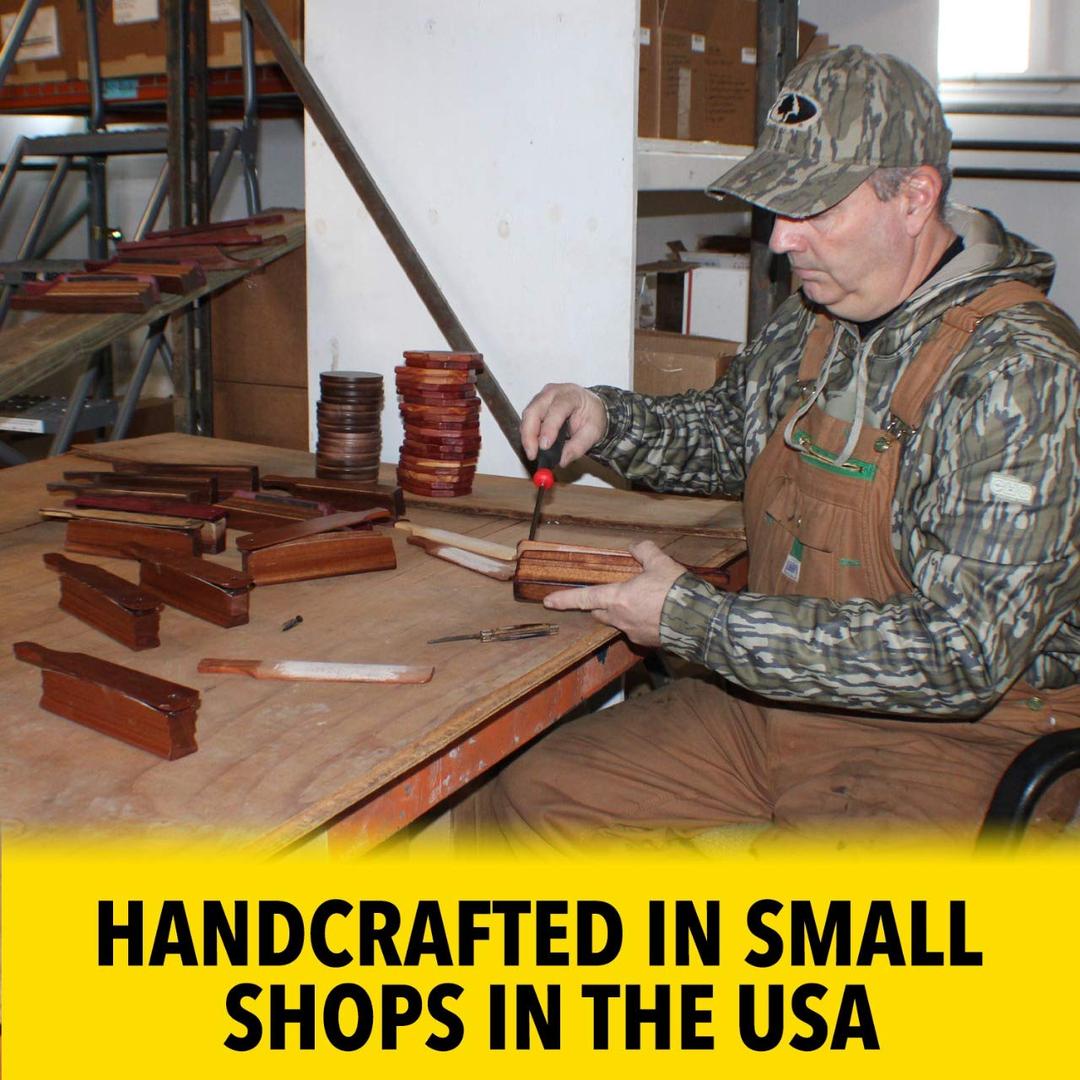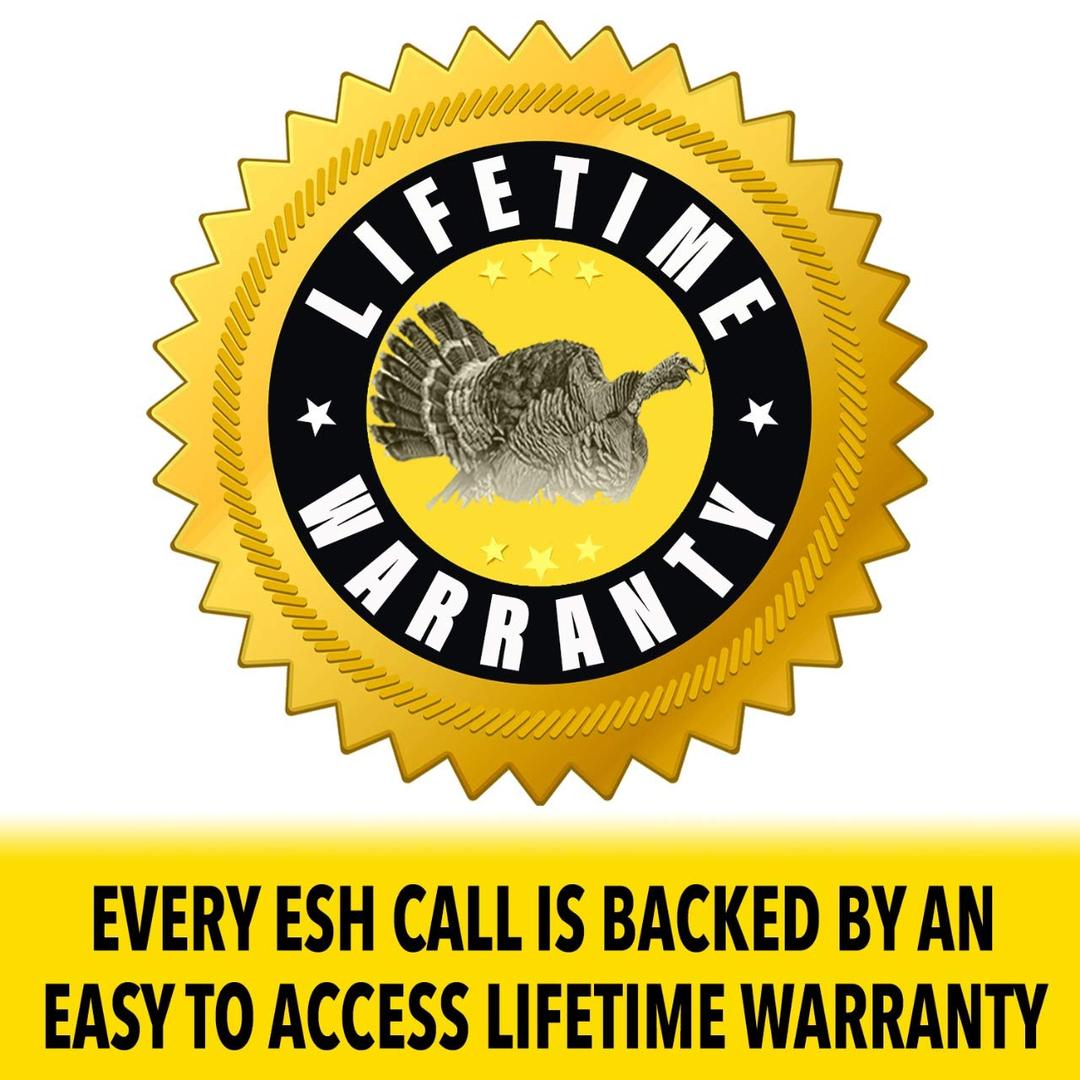 & Free Delivery in the USA
EASY TO USE FOR BEGINNERS - Turkey hunting can be a tough sport and take years to perfect, if ever. Our premium turkey slate pot call is a great choice for a beginner because of its ease of use. You can practice over and over again by reconditioning the slate surface and maneuvering your hickory striker with precision.
CONDITION AND RECONDITION - Follow the lead of your fellow turkey huntsmen with Esh Custom Calls slate turkey pot call for all hunters. The slate sound board allows you to create a high pitch whine or cutt that will travel for miles. Even the most mature Gobbler can eventually be fooled by your sophisticated cackle.
HICKORY STRIKER FOR THE WIN - "Slate is great" is a fairly common phrase in the turkey hunting culture but we feel that the striker is just as important. With our custom made hickory striker you can learn to "talk turkey" with the best of them. Easy to strike by practicing your moves.
PITCH THE PERFECT GOBBLE - We know that there is an art to what many call, "one of the toughest game animals to hunt." To get the turkey, you need the hen and that is why Esh Custom calls has designed a turkey hunting pot call that you can be proud of. While the males are gobbling to breed, you can yelp like the rest of them.
★ ★ ★ ★ ★
I could never get the hang of using a mouth call until i tried Esh's mouth calls. They're super easy to run and very realistic. Try them, you'll be glad you did.
★ ★ ★ ★ ★
Called in multiple birds with this call from the roost to mid day toms! Its becoming one of my favorites real quick!
Copyright © 2022, ESH Custom Calls