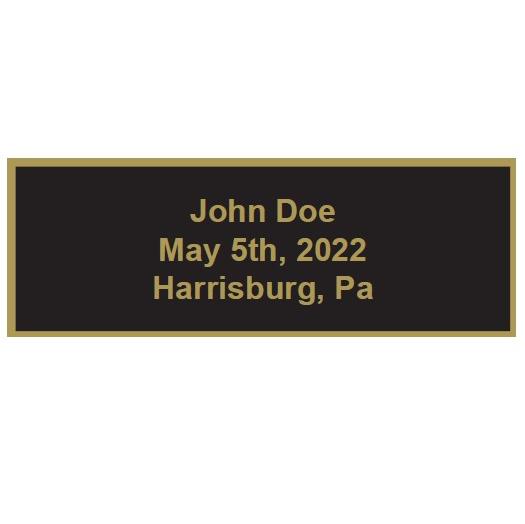 & Free Delivery in the USA
Use our customized nameplate for your turkey tail mount.
Ready to put your name on the wall? Our solid wood, handcrafted name plates make it easier than ever to display your turkey tail (mount?) with distinction.
From a quirky quip to an earnest statement, use our customizable text option to really make your trophy shine!
Simply enter what text you'd like on your plaque and trust us to do the rest! Personalized names and details make these more special – now there's no confusion over whose is whose.
The perfect accent piece, our plaques will ensure that you get the recognition you deserve - after all, you worked hard to get that tom!
Give your trophy display the perfect finish it deserves--get yourself one of these customizable nameplates today!
Copyright © 2022, ESH Custom Calls