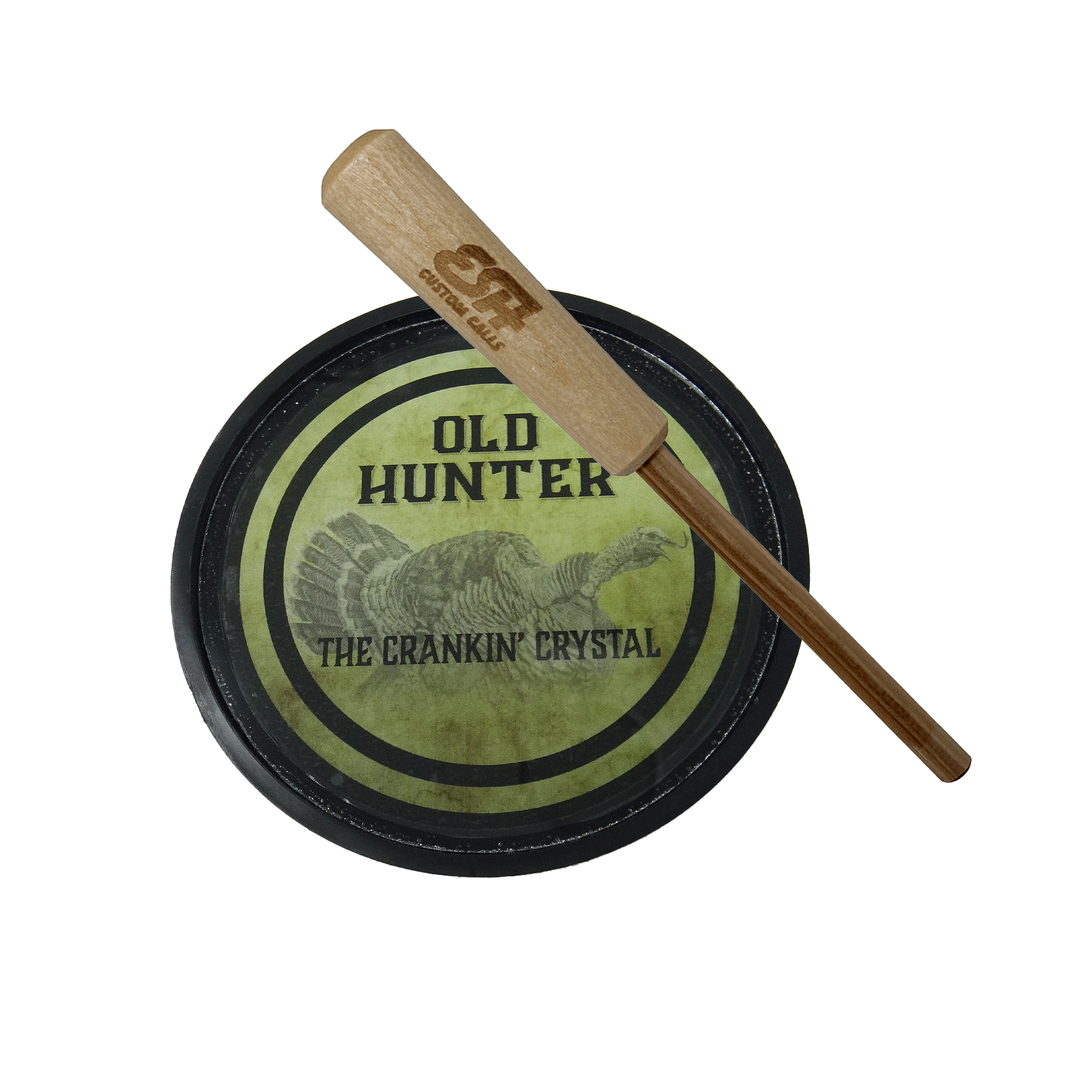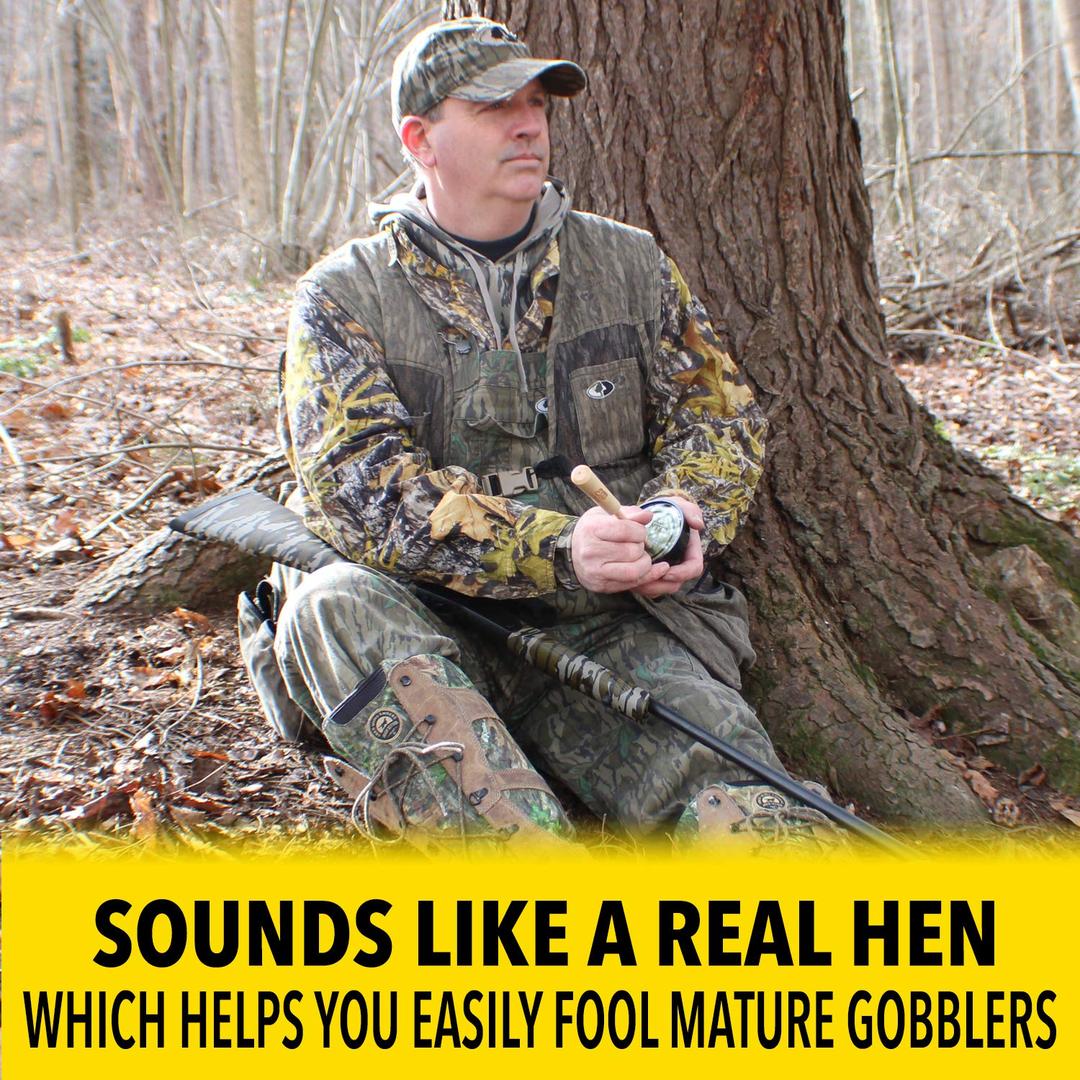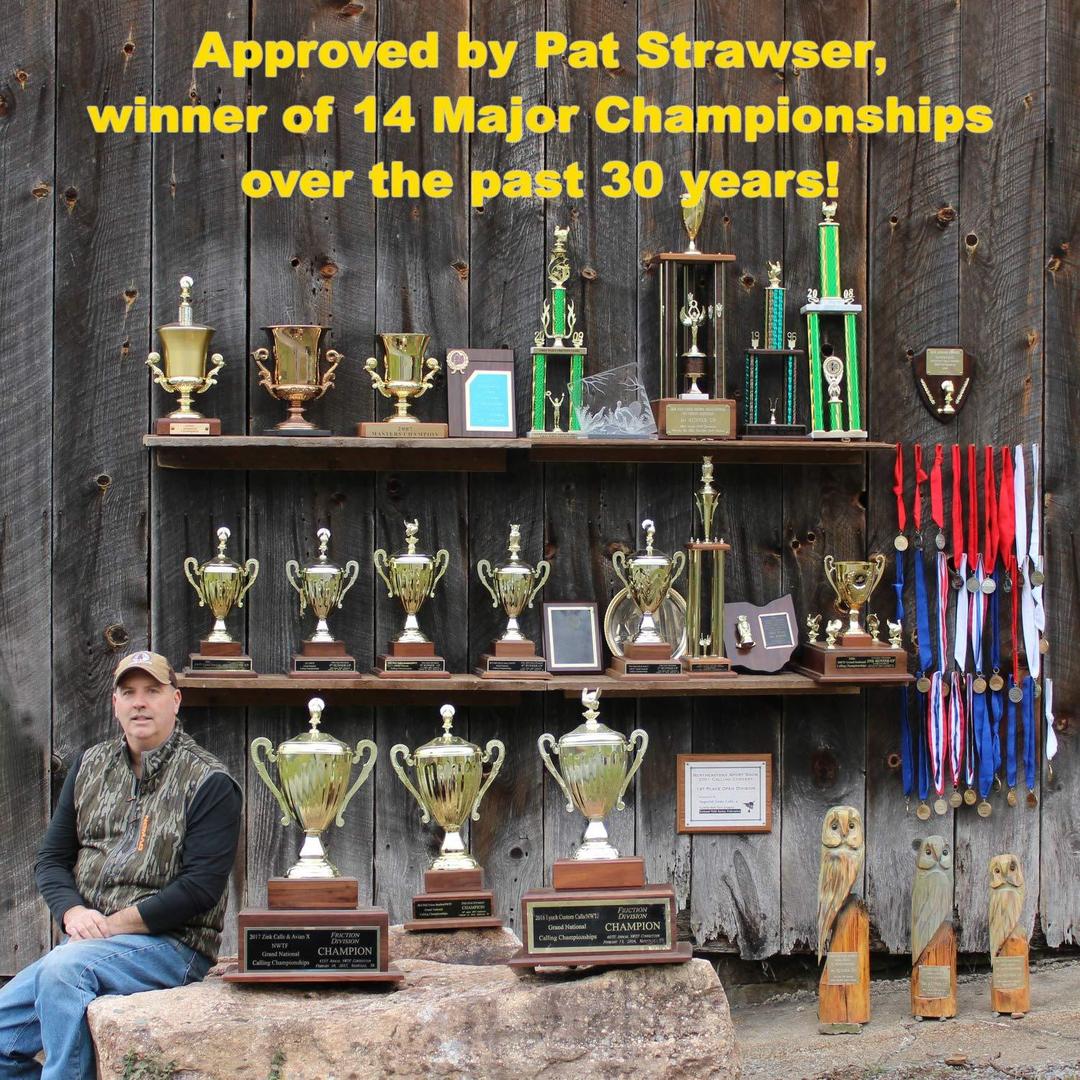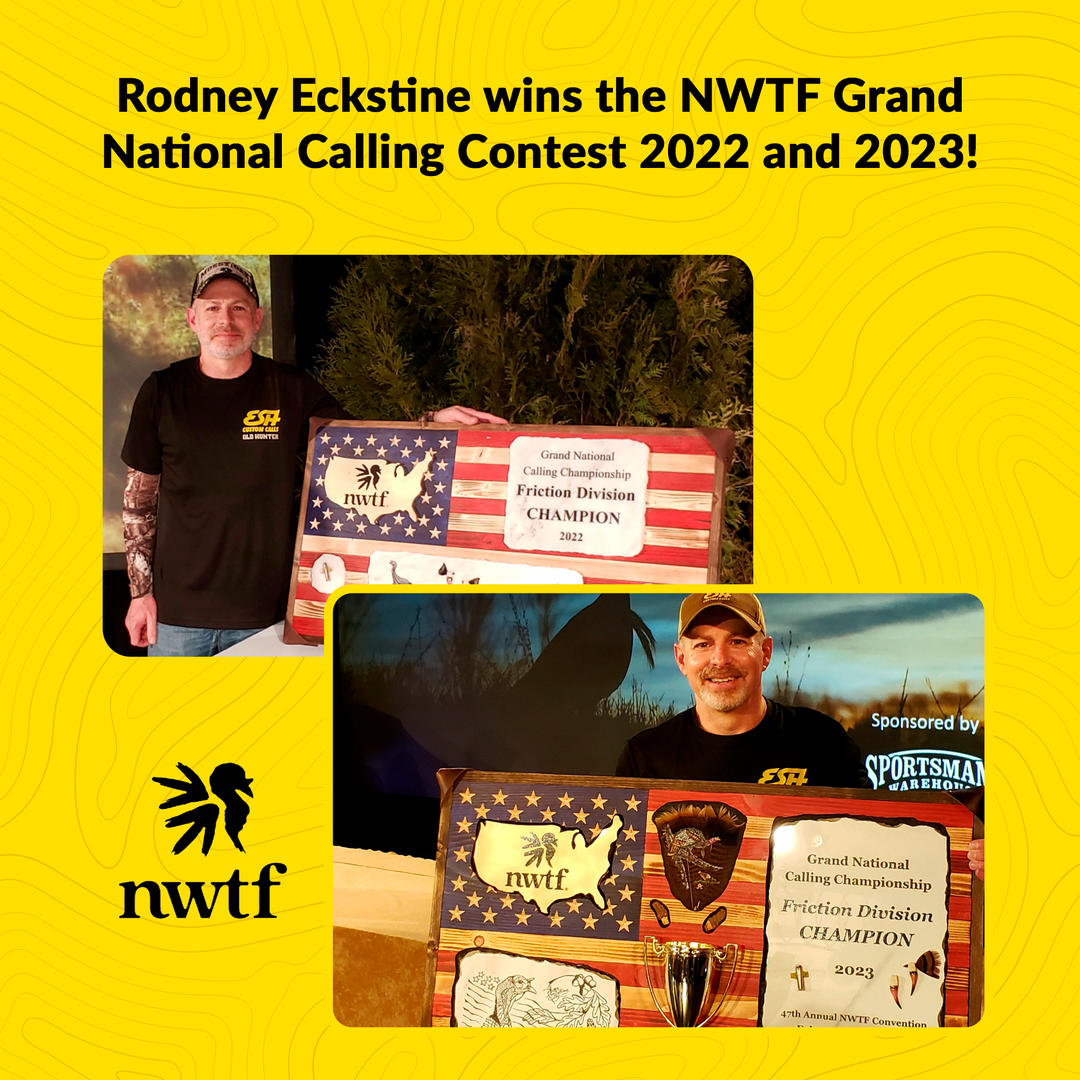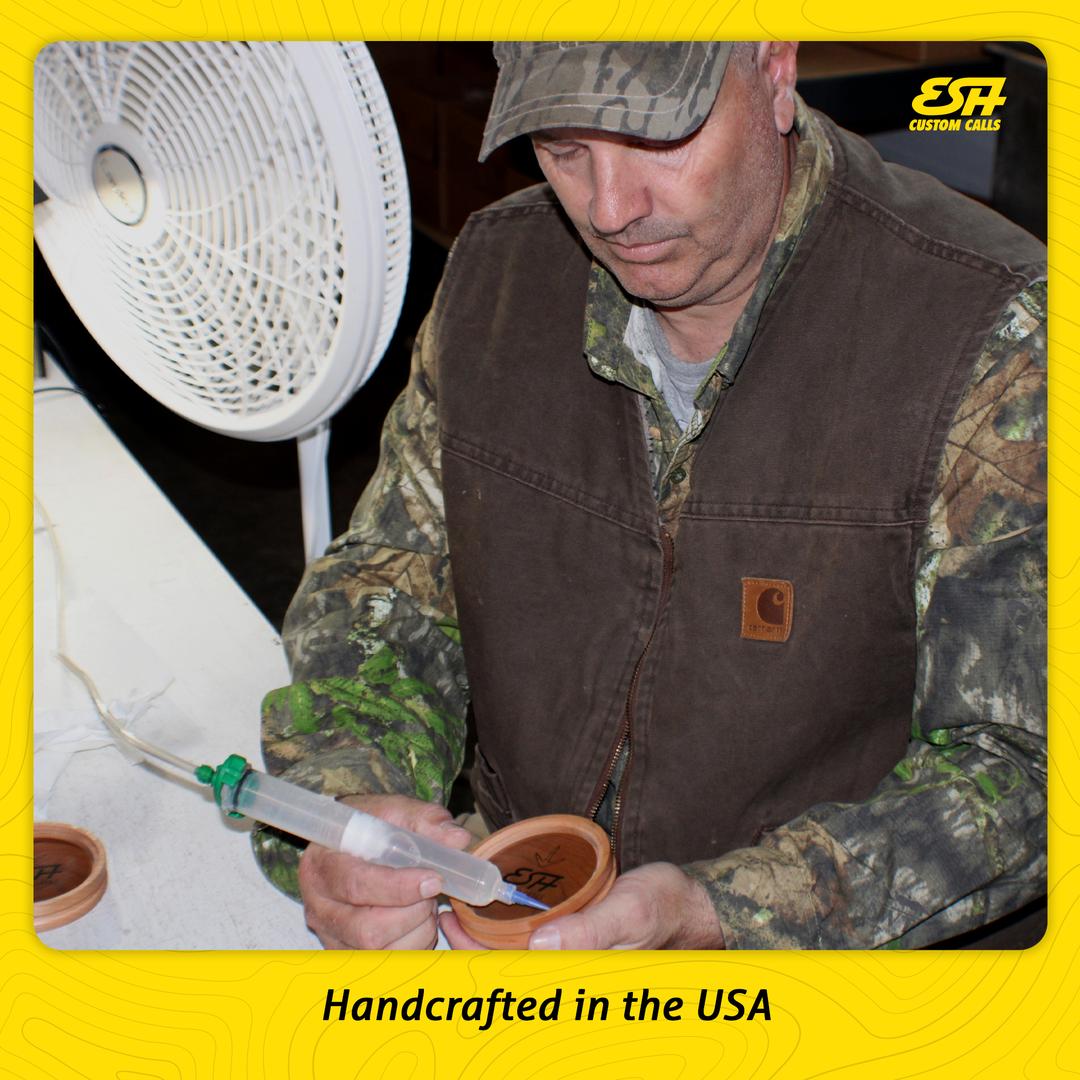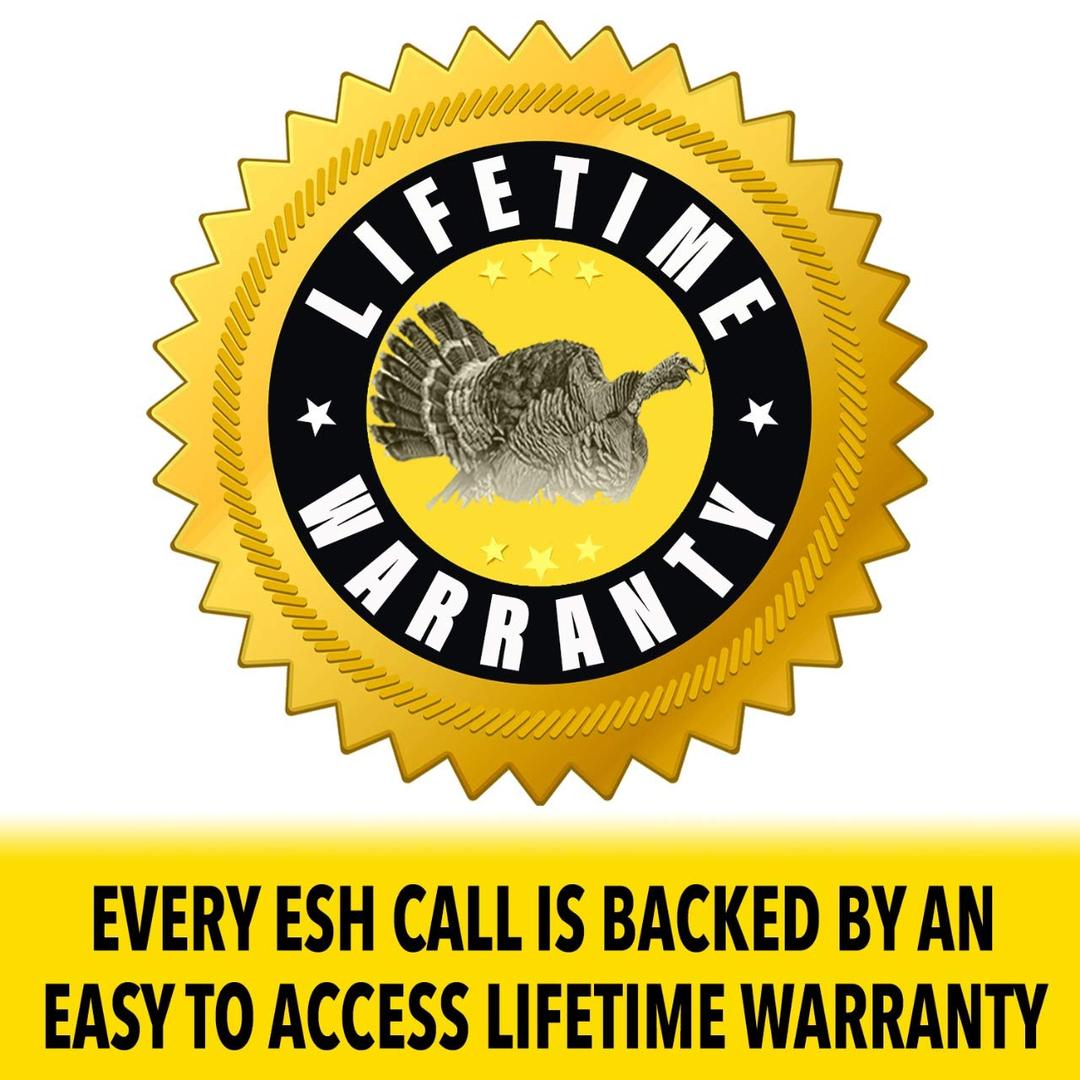 OLD HUNTER Crankin Crystal Pot Call - 2 sided Glass and Slate with Hickory Striker
& Free Delivery in the USA
2-IN-1 TURKEY CALL - This double sided glass and slate pot call is made with a glass top surface and an open slate on the back set in a lifetime guaranteed plastic pot making it one of the most versatile calls you can put in your vest
WIDE RANGE OF SOUNDS - With its glass and slate surfaces, our Crankin' Crystal turkey caller covers both loud and soft calling needs. The slate surface offers low, soft clucks and purrs while the glass surface delivers loud, sharp yelps and cuts.
EASY TO OPERATE TURKEY CALL - This foolproof turkey pan call is made for beginner and pro hunters alike. Whether you're just starting out or a seasoned pro, you'll enjoy using this pot call that requires little expertise with realistic high and low vocalizations.

SEAL THE DEAL - Get ready to bag your gobbler with this glass and slate turkey pan call. Use this double sided glass slate pot call to imitate the sound of a real hen even the wisest old gobbler will be fooled by
★ ★ ★ ★ ★
I could never get the hang of using a mouth call until i tried Esh's mouth calls. They're super easy to run and very realistic. Try them, you'll be glad you did.
★ ★ ★ ★ ★
Called in multiple birds with this call from the roost to mid day toms! Its becoming one of my favorites real quick!
Copyright © 2022, ESH Custom Calls