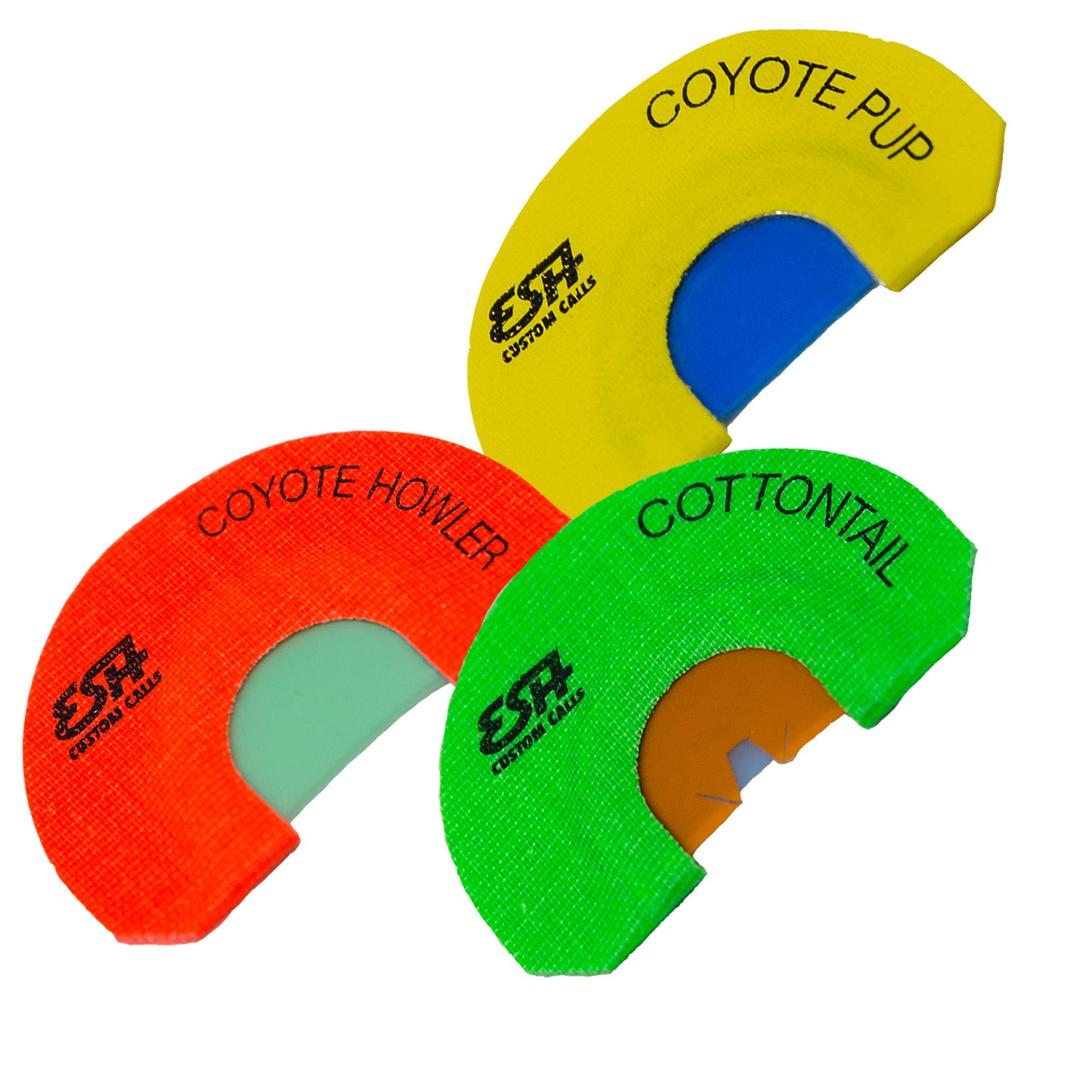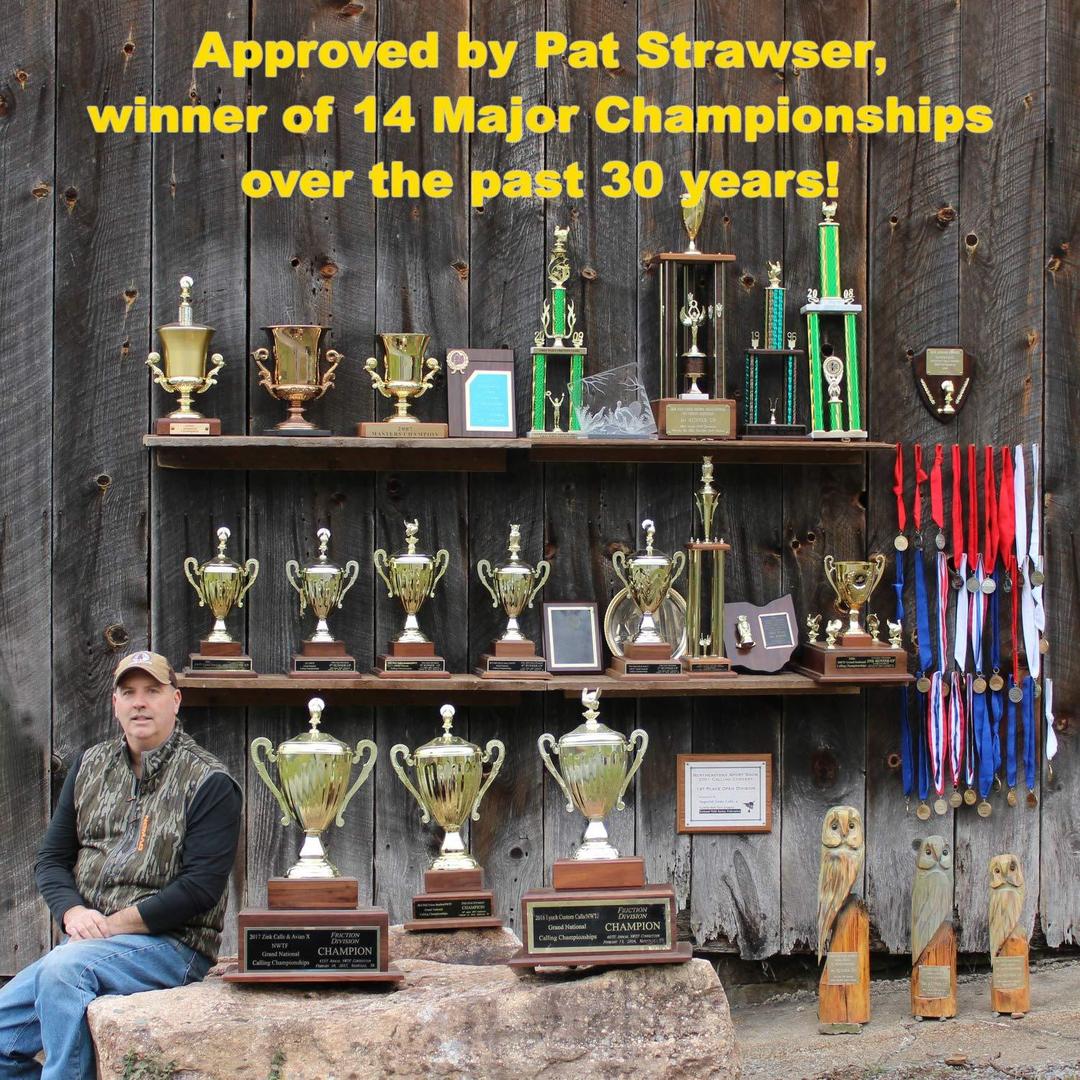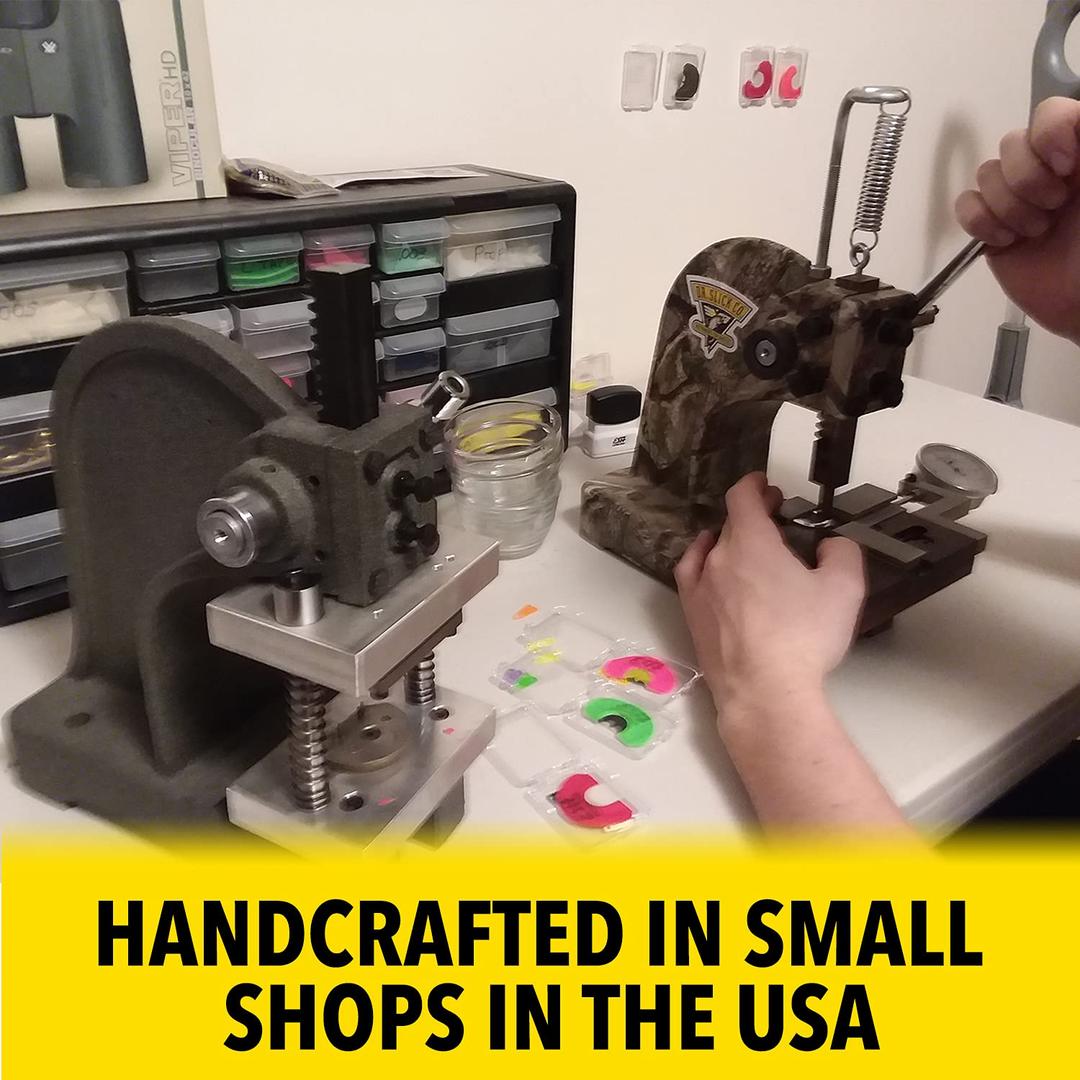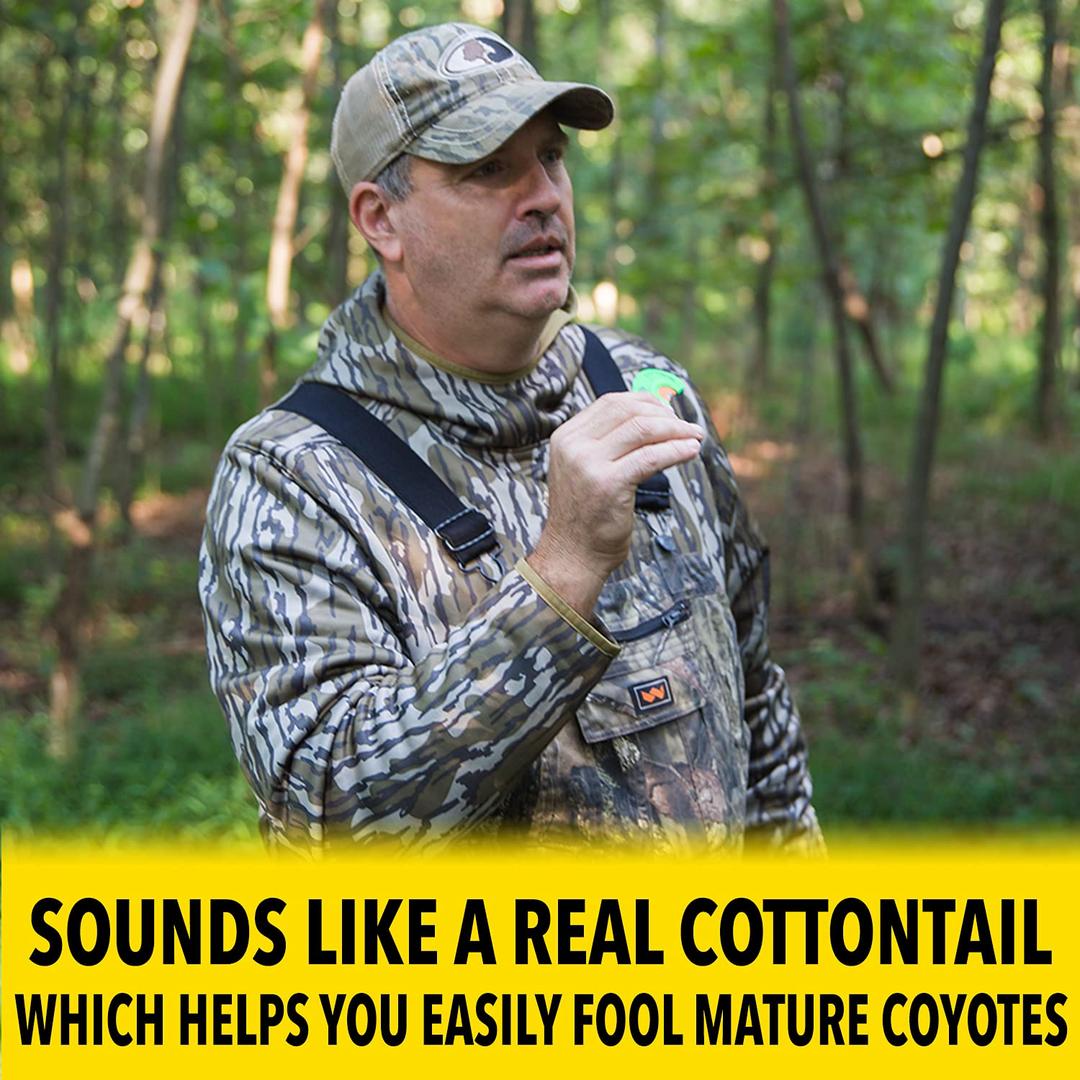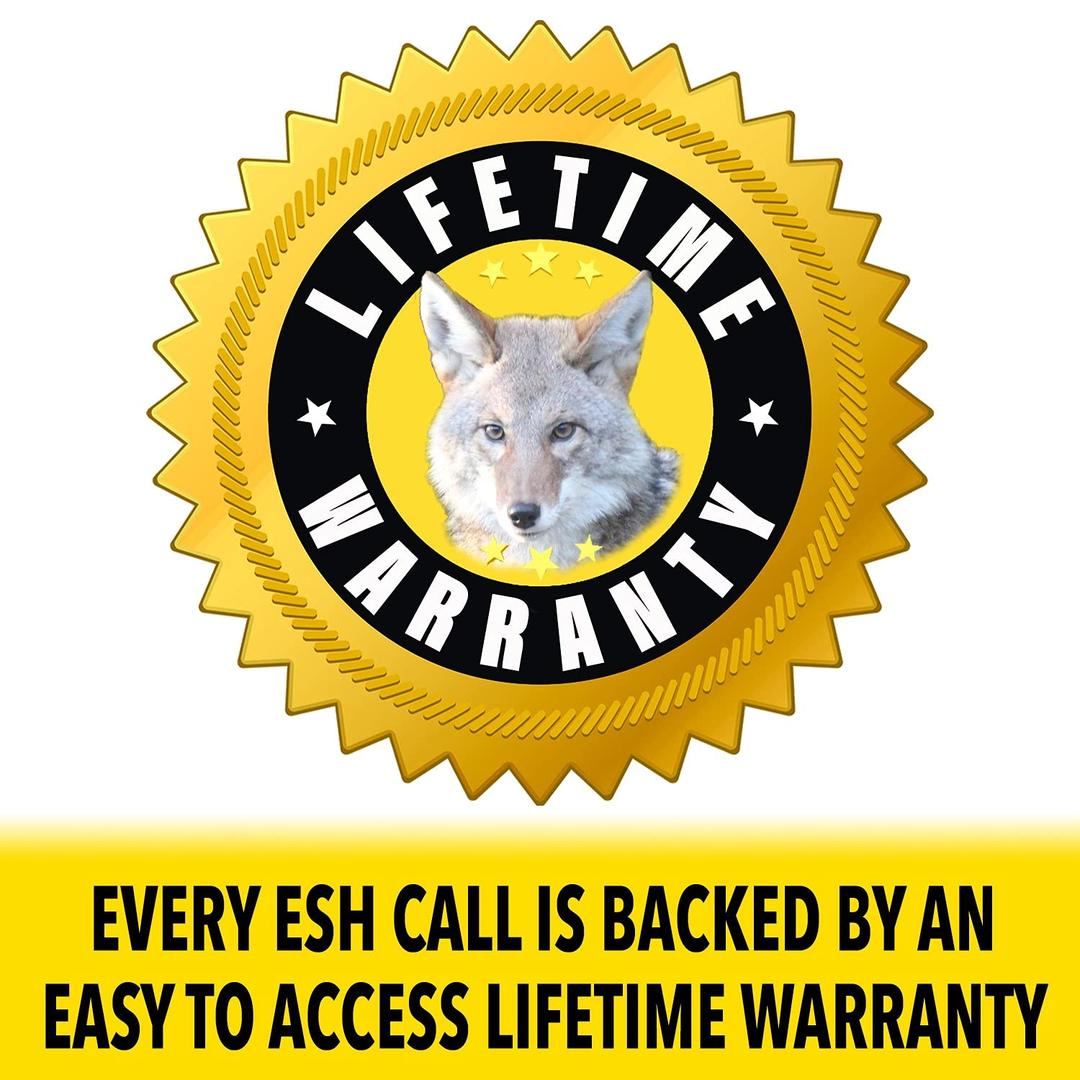 & Free Delivery in the USA
HUNT THE HUNTER. Dupe those smart coyotes by appealing to their stomach. Even suspicious, hard-hunted coyotes cannot resist breaking cover to the sound of an easy meal - so get your guns ready for more shooting opportunities this hunting season!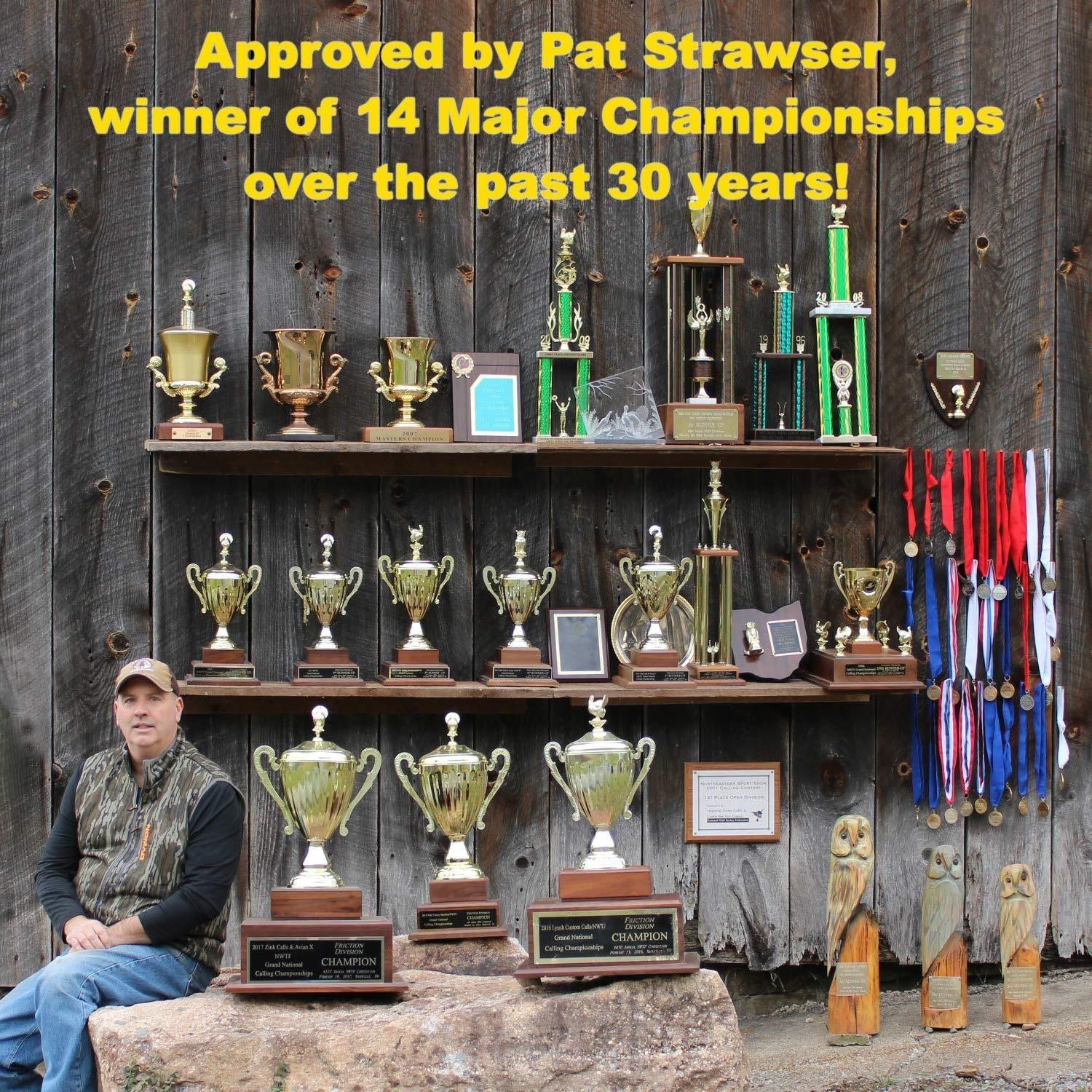 REALISTIC COYOTE SOUNDS. Our coyote mouth call creates loud, long-range sounds that are more likely to get howls in return - exposing the location of the coyote pack.

VERSATILE LOCATOR MOUTH CALL. Produce versatile, realistic coyote vocalizations like howls, barks, and yips to trick coyotes into giving up their location. Anticipate a productive hunt all season long with this varmint caller!


KEEP YOUR HANDS FREE. Hunt efficiently by holding your coyote game call in your mouth and your rifle in your hands for a quicker shot. It's built with a lightweight design and green and black colors to easily pick it up from your arsenal. Handcrafted in the USA.

MONEY-BACK GUARANTEE. Our predator mouth calls are carefully designed to effectively locate coyotes. We stand by our product, so if for any reason you're not satisfied, simply reach out to our team of hunters and call makers and we'll make things right!

★ ★ ★ ★ ★
I could never get the hang of using a mouth call until i tried Esh's mouth calls. They're super easy to run and very realistic. Try them, you'll be glad you did.
★ ★ ★ ★ ★
Called in multiple birds with this call from the roost to mid day toms! Its becoming one of my favorites real quick!
Copyright © 2022, ESH Custom Calls