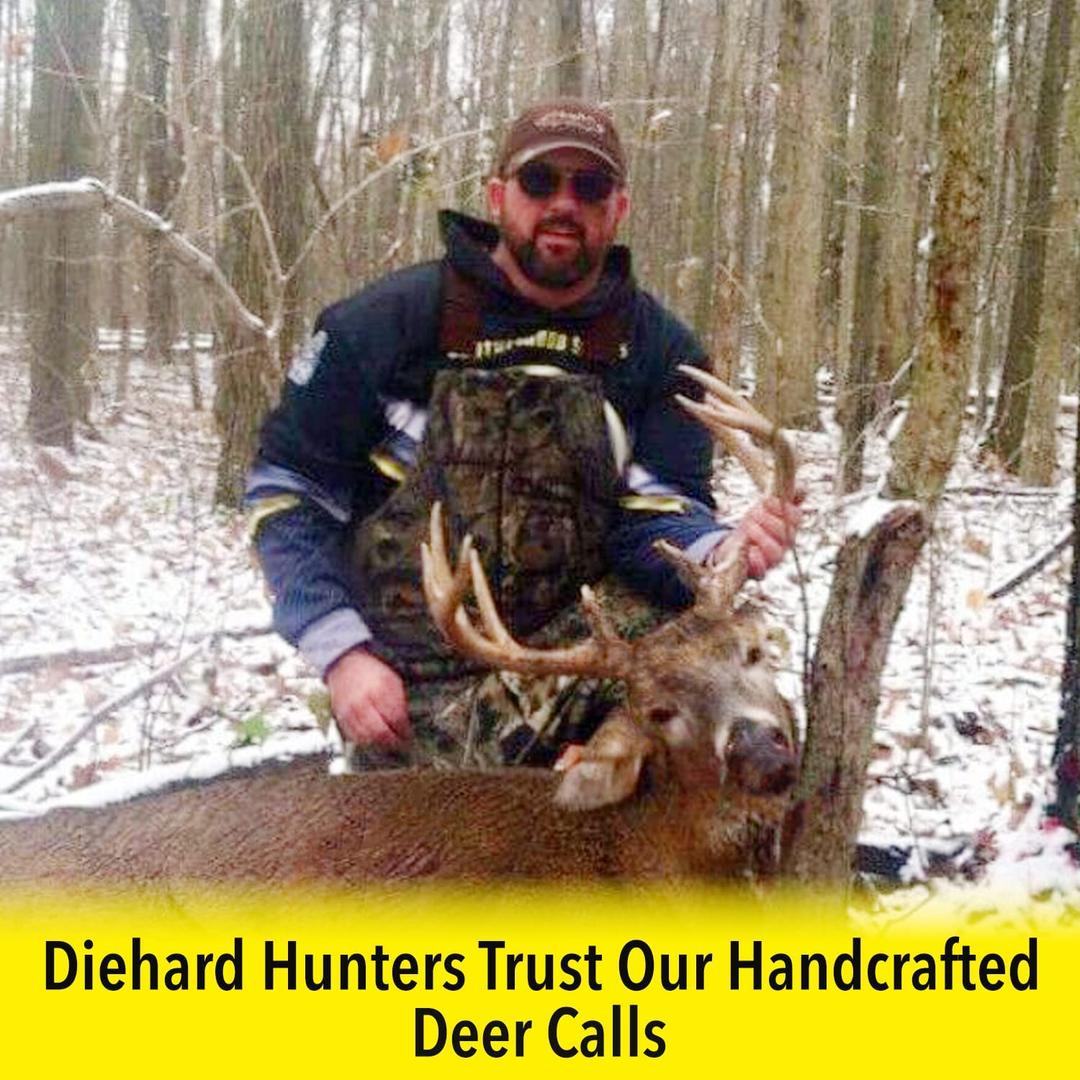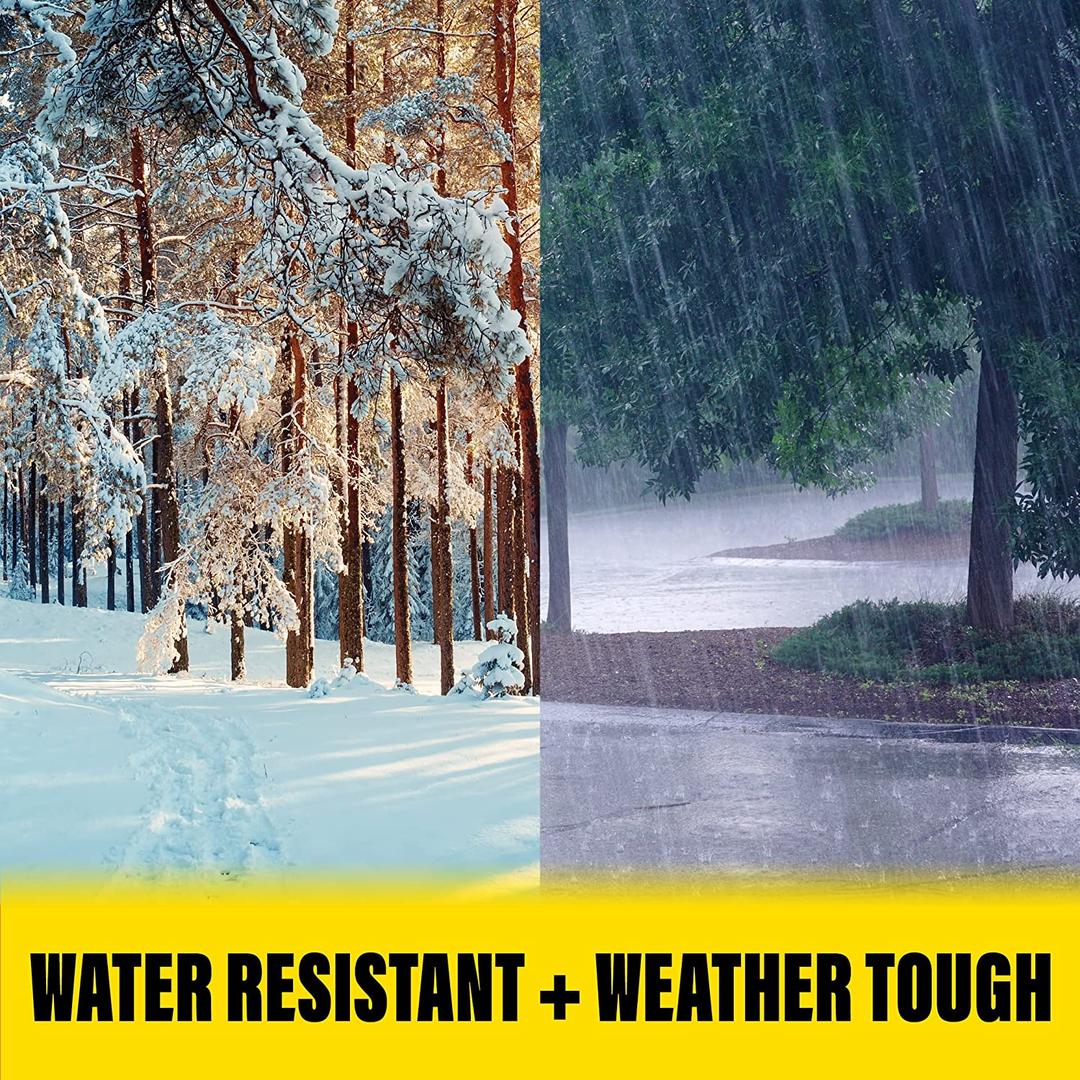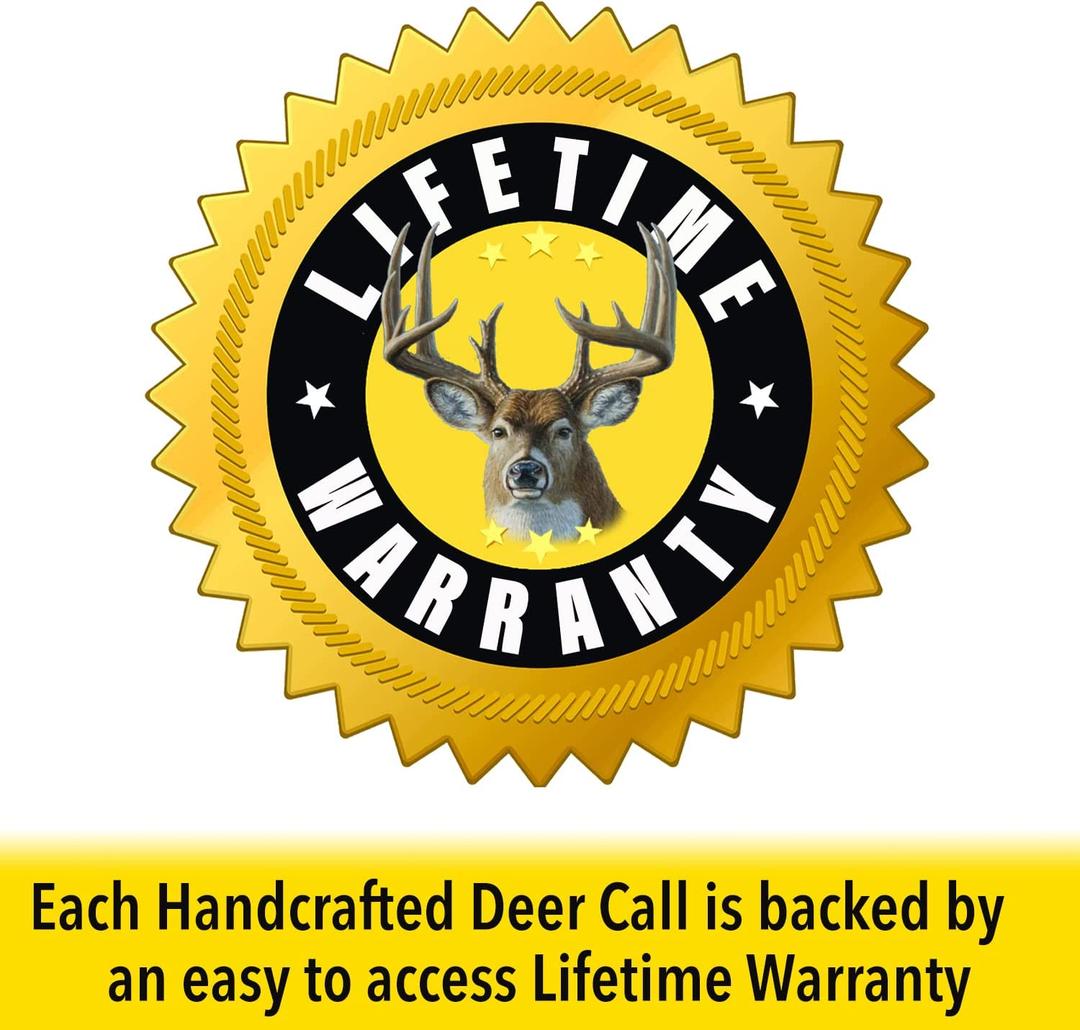 Pure Harmony Deer Grunt Call
& Free Delivery in the USA
CALL THEM IN LIKE A PRO. ESH Custom Calls Laminated Wooden Deer Grunt Call is crafted for an effective grunt call for deer hunting. Mimics realistic sound of a Mature Buck, Young Buck, Doe, or Fawn. Adjustable ring on the reed that produces everything from grunts to bleats.

LAMINATED AND FREEZE PROOF TIP. The toughest deer call for hunting designed for the rugged outdoors and harsh weather conditions - this deer grunt tube is more durable and ensures a consistent and reliable deer call every time.
EXPERTLY CRAFTED. Custom made grunt tube deer call with an extra-long tube for volume and realistic throaty grunts. Laser engraved for a perfect sounding call you can be proud of hanging on your neck! Recommended by novices and seasoned veteran hunters.

LOVE IT, OR YOUR MONEY BACK. We stand by our satisfaction guarantee for this Handcrafted Deer Grunt Call so if for any reason you're not satisfied, contact us and we'll make it right.
VERSATILE AND EASY TO USE. Use this to create loud to gentle grunt calls with the flick of your wrist covering small or large hole. Fully adjustable tones from old to young buck - simply switch between high and low calling with the adjustable ring on reed.
★ ★ ★ ★ ★
I could never get the hang of using a mouth call until i tried Esh's mouth calls. They're super easy to run and very realistic. Try them, you'll be glad you did.
★ ★ ★ ★ ★
Called in multiple birds with this call from the roost to mid day toms! Its becoming one of my favorites real quick!
Copyright © 2022, ESH Custom Calls