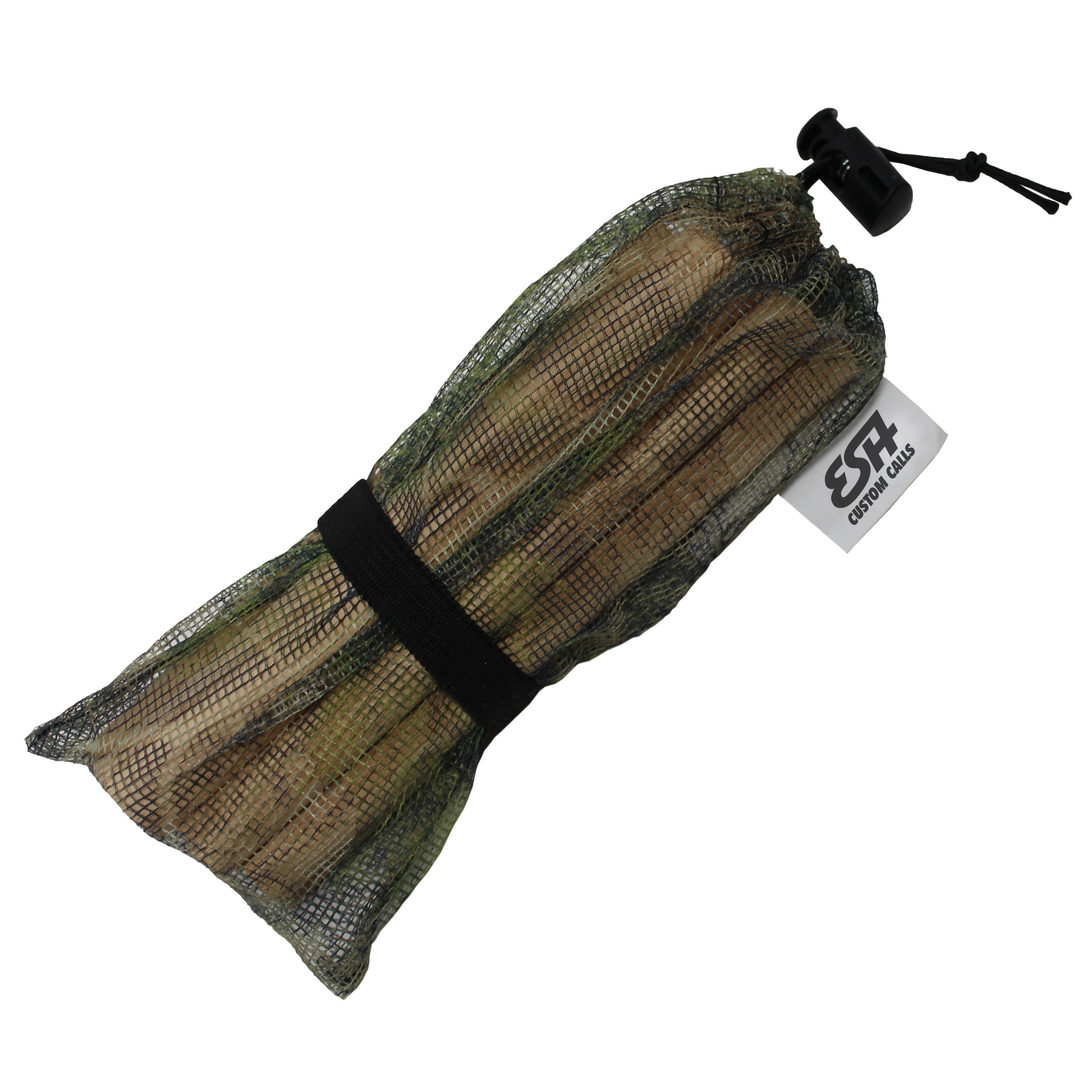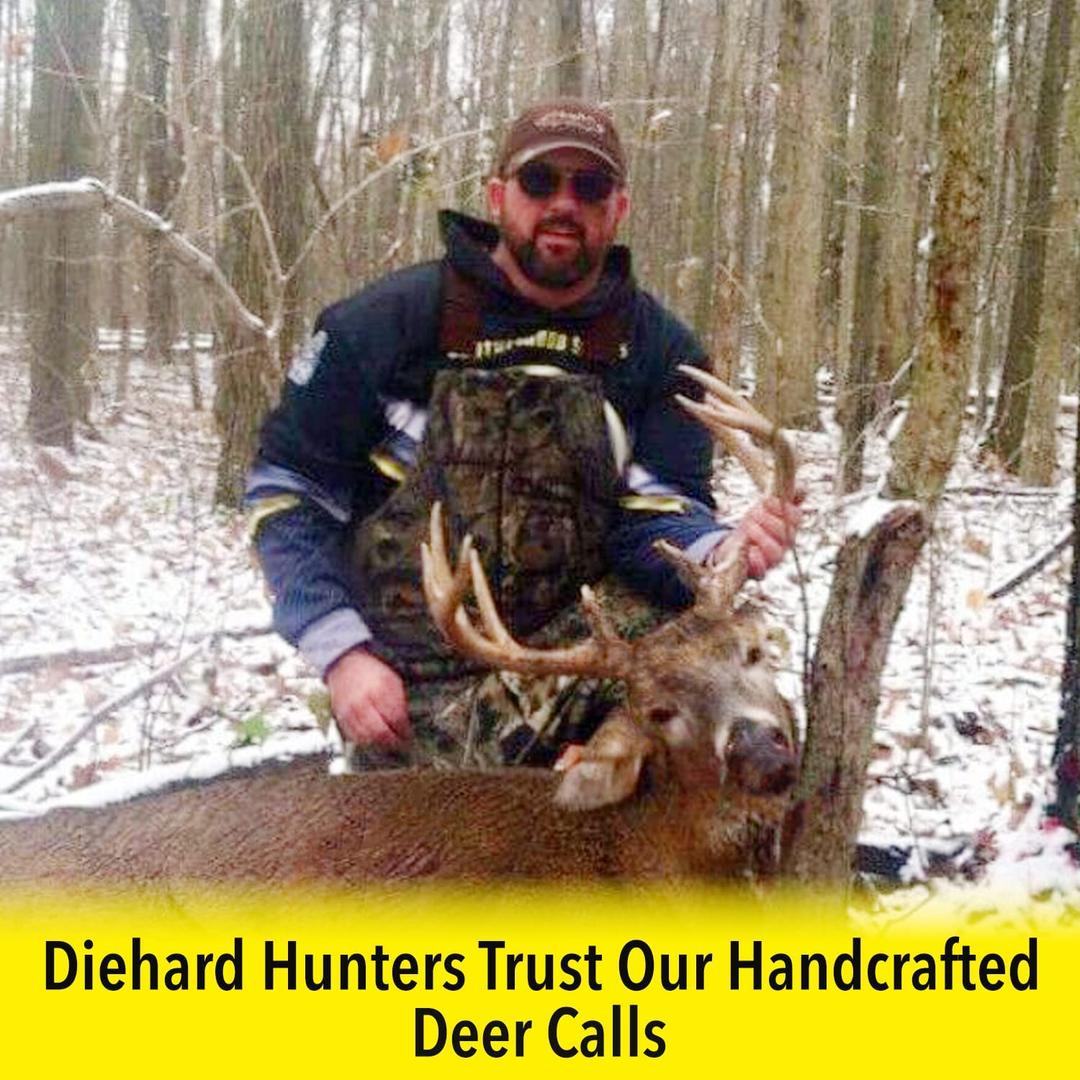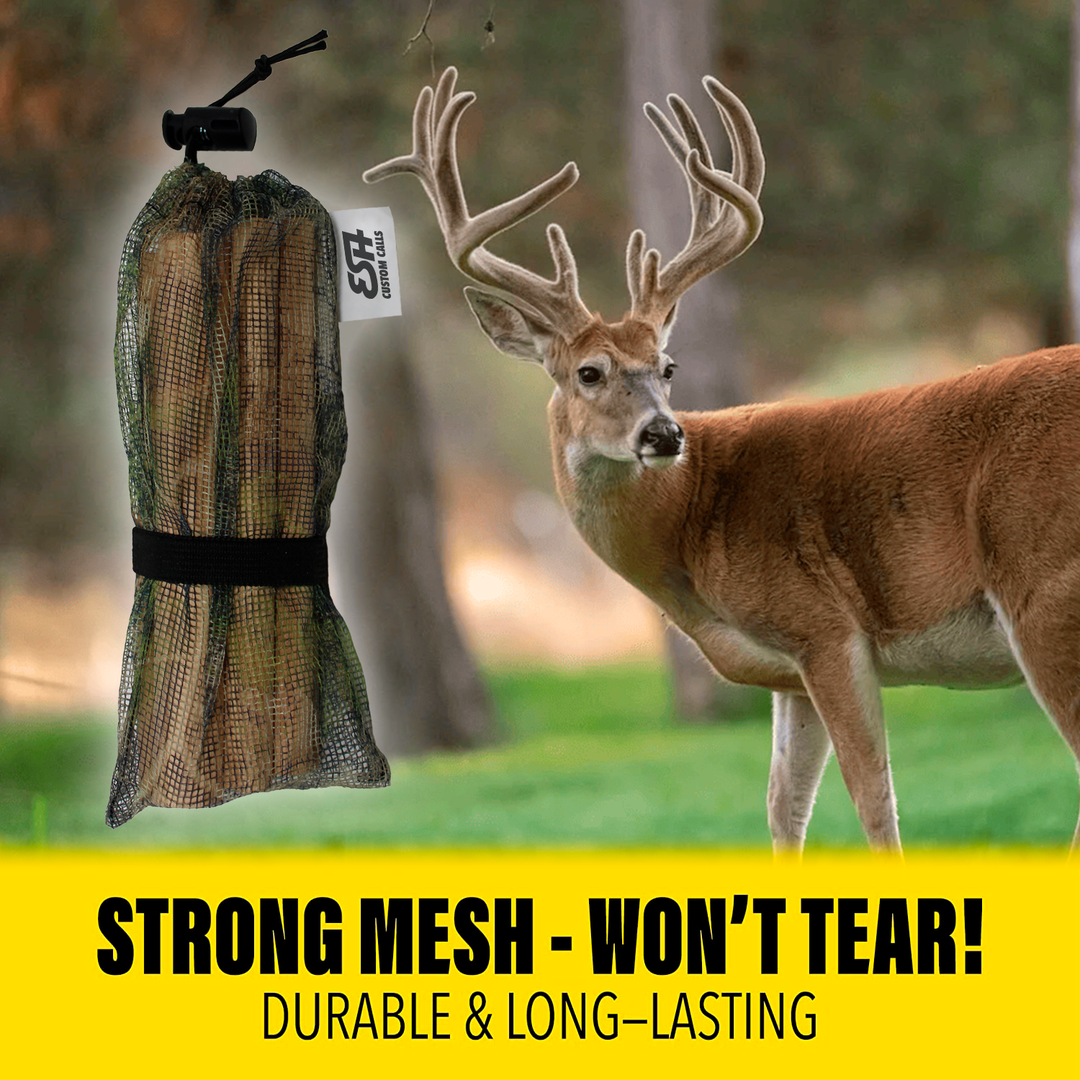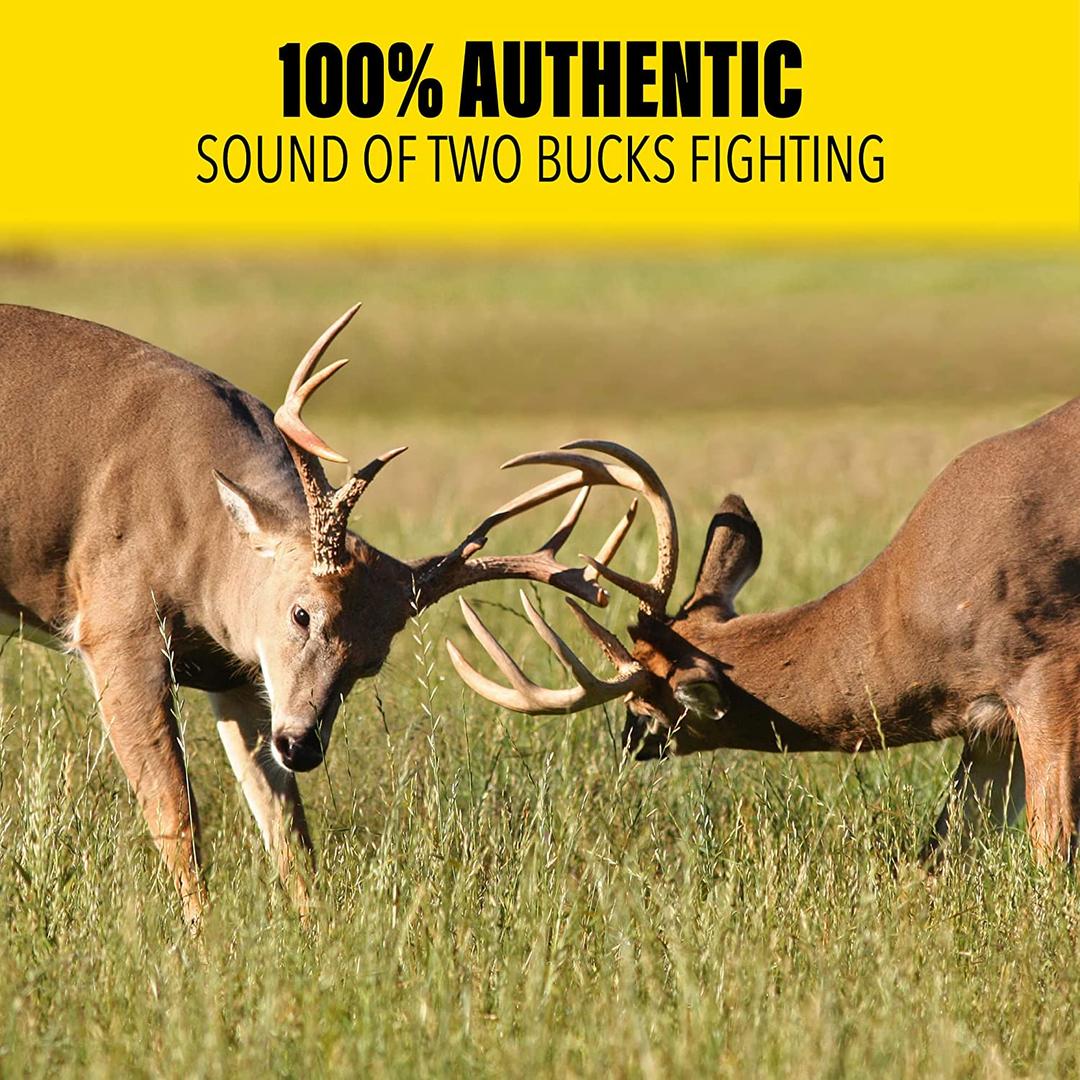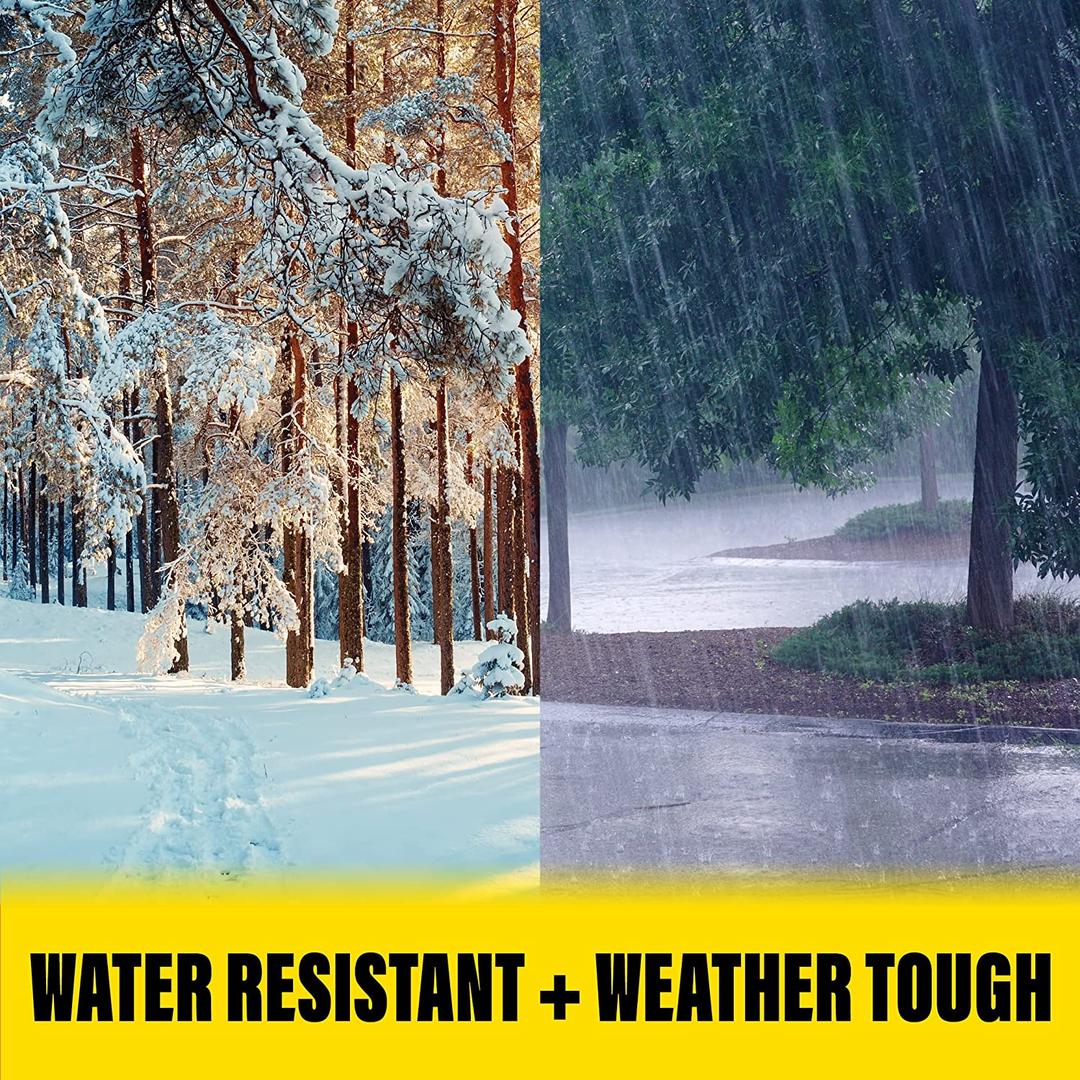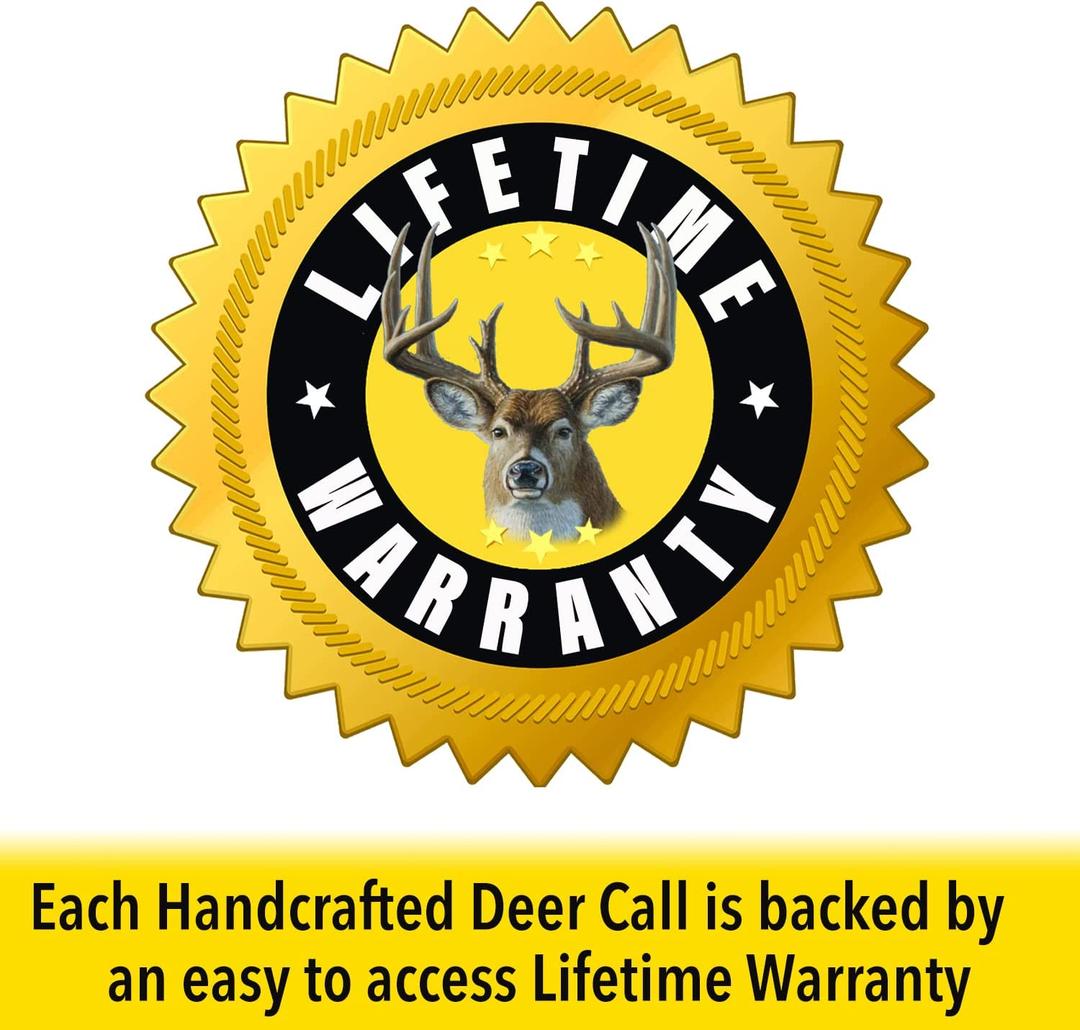 & Free Delivery in the USA
CALL THEM IN LIKE A PRO. ESH Custom Calls Rattle Bag is the most effective buck rattle call that simulates the sound of two bucks fighting. Use in the pre-rut to peak-rut period before bucks have paired off with does.
WEATHER RESISTANT. The toughest whitetail deer rattling set designed for the rugged outdoors in the harsh environmental and weather conditions - this buck rattle bag is weather resistant which ensures consistent and reliable deer calls every time.
FRUSTRATION FREE! Unlike large whitetail rattling horns sets, our deer rattle bag is handy, lightweight, and packs away small. Use the elastic band attached in the mesh carrying bag to avoid unnecessary rattling as you move through the woods.
DURABLE AND LONG-LASTING. The carrying bag is constructed with drawstring closure and heavy-duty mesh that gives you better sound carry than canvas or cotton bags. Won't break or tear - making sure you get the most reliable uses for years to come.
LOVE IT, OR YOUR MONEY BACK. We stand by our satisfaction guarantee for this Rattle Bag so if for any reason you're not satisfied, contact us and we'll make it right.
★ ★ ★ ★ ★
I could never get the hang of using a mouth call until i tried Esh's mouth calls. They're super easy to run and very realistic. Try them, you'll be glad you did.
★ ★ ★ ★ ★
Called in multiple birds with this call from the roost to mid day toms! Its becoming one of my favorites real quick!
Copyright © 2022, ESH Custom Calls