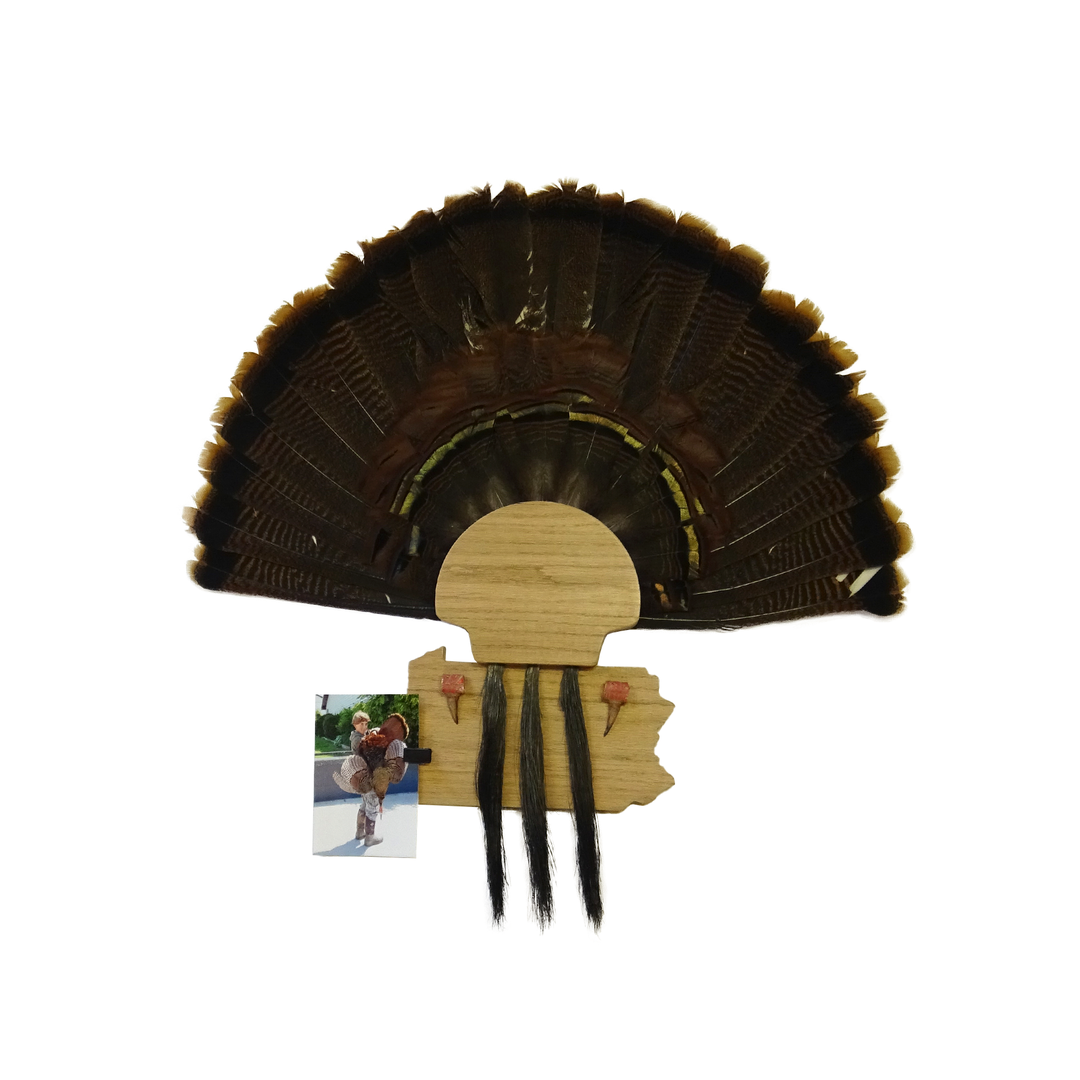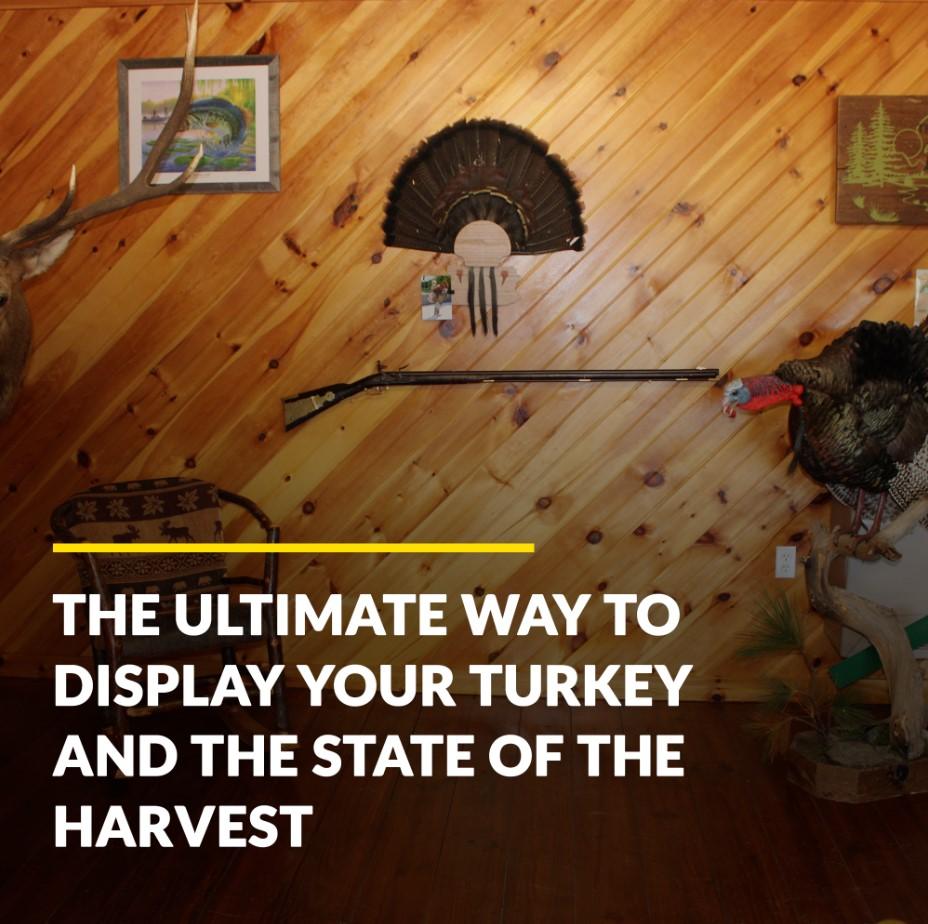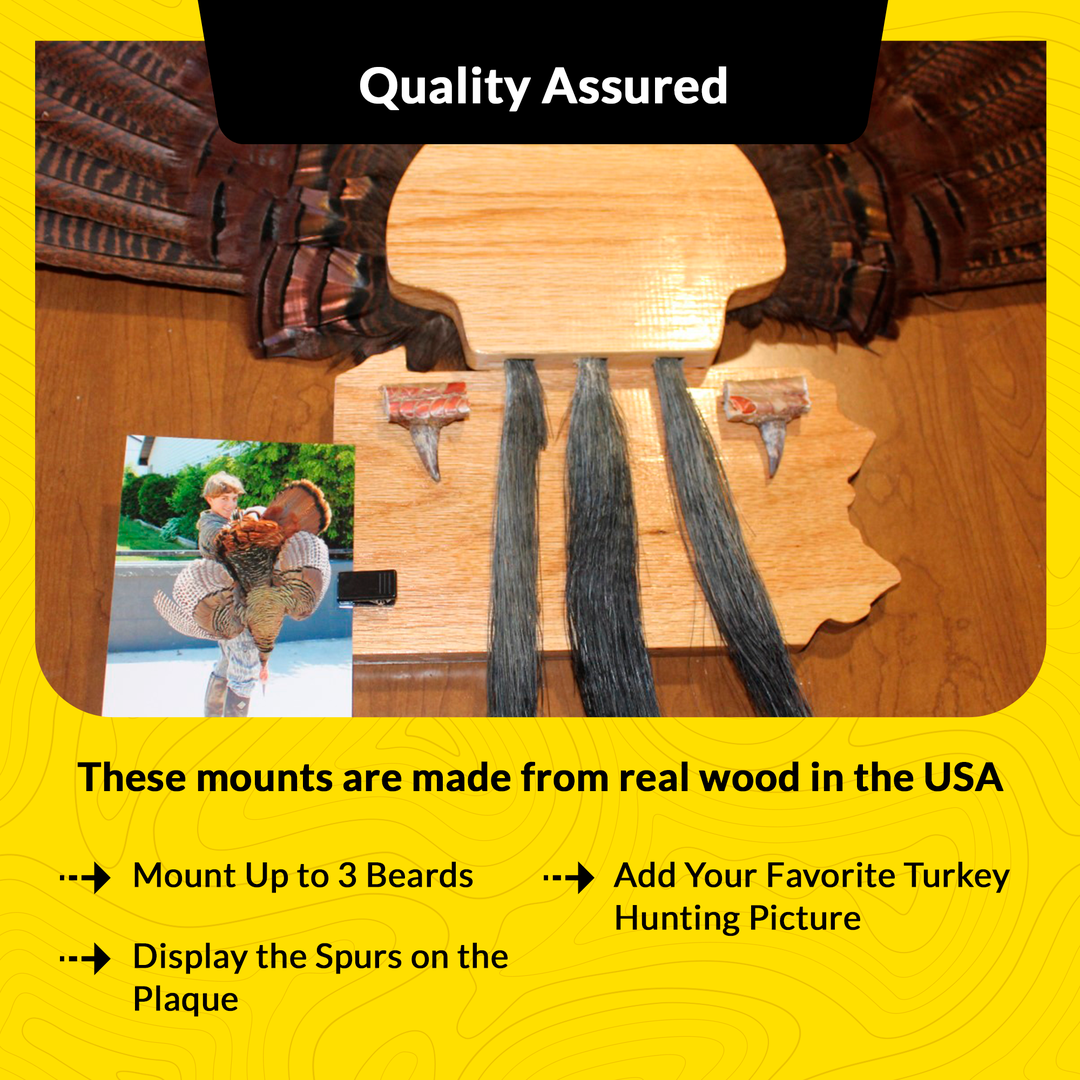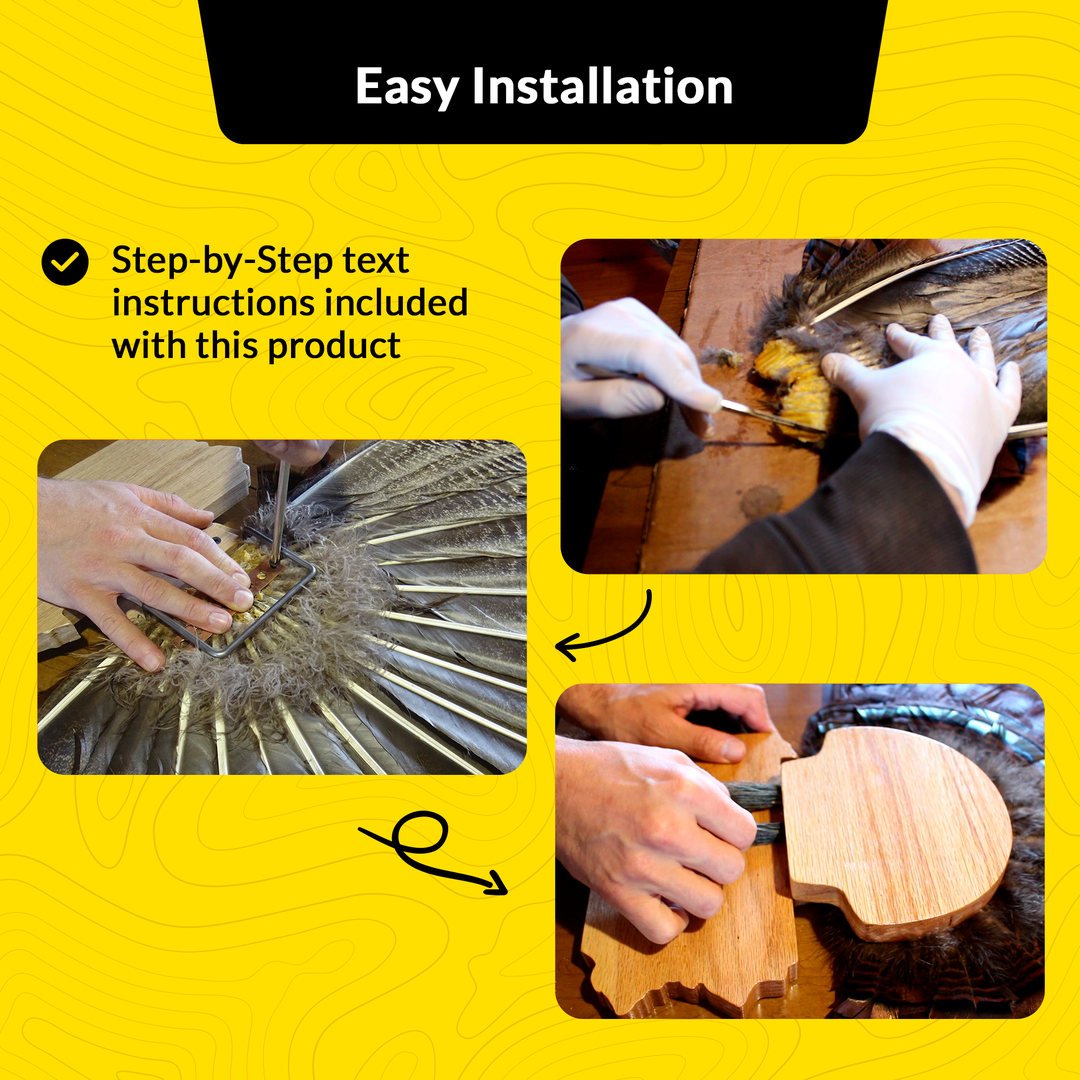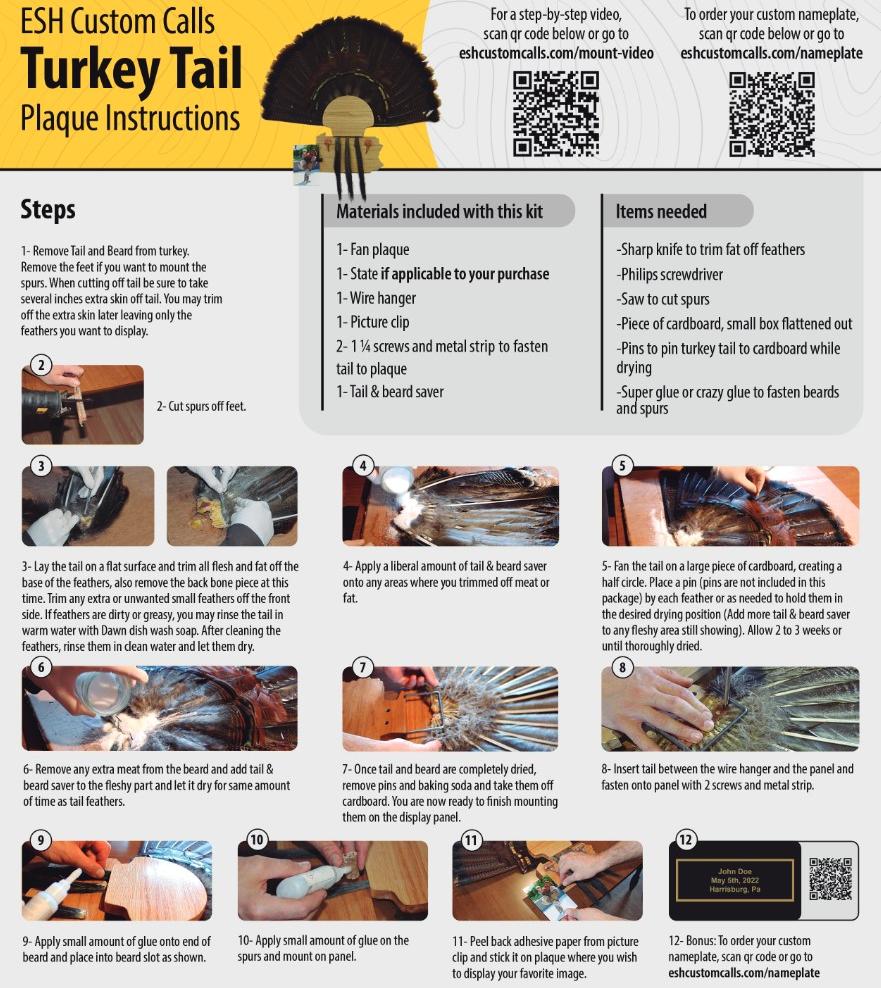 Turkey Mounting Kit with State
& Free Delivery in the USA
If you've ever had a successful hunting trip, then you know it's time to show off the results! And there's no better way to do it than with the Turkey Tail Plaque by ESH. This gorgeous handmade plaque is the perfect way to show off those beautiful tail feathers – they'll look brighter and more impressive than ever before!
The high quality craftsmanship ensures that your tom turkey tail will stay preserved forever – after all, what better way to honor the memory of a successful hunt?
Included with your turkey mounting kit:
1 fan plaque (with state cutout)

1 wire hanger

1 Picture Clip

2 screws and metal strip to fasten tail

tail & beard preserver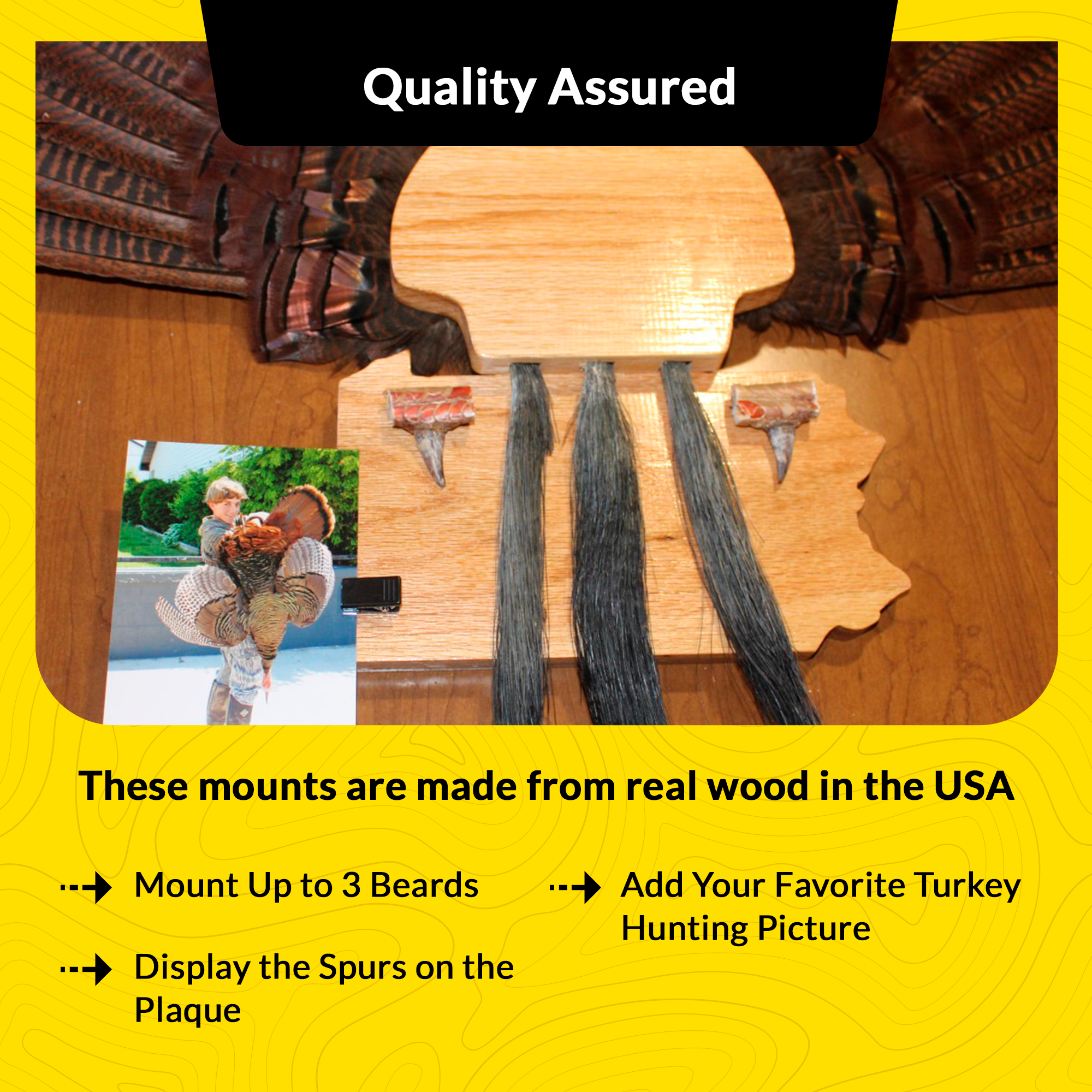 The ultimate way to show off your trophy ESH's handcrafted turkey tail plaques are the perfect way to show off your trophy tom turkey. Made from solid oak wood, each plaque is sanded and stained for a polished look. Featuring beautiful designs and meticulous detailing, these plaques are a great way to commemorate your hunting success. Each plaque is made in the USA, ensuring the highest quality possible.

A state-shaped turkey tail plaque. This one-of-a-kind plaque celebrates both your success in the hunt and your travels. Showcase your state pride with custom cutouts available in any state shape; you can get solid wood, ready to attach to your mount for displaying all the details of your adventure. Whether you enjoy turkey hunting as a sport or a hobby, show off the fruits of your labor with this distinctive piece for years of admiration.
 Some hunts only come around once in a lifetime
We know you're proud of that tail… Now show it off! With the Turkey Tail Plaque from ESH, you'll have a great way to display your trophy. Whether you like to look back on your memorable hunting experience or share it with visitors, this plaque is a great way to make some memories last.
From the red, white, and blue🇺🇸
This stunning piece of decoration is all-US made, as we don't skimp on quality at ESH. The durable construction and unique details will ensure that all eyes will be on your prize-winning bird!
Pick up one of our classic Turkey Tail Plaques today… because those hunts only come around once in a lifetime!
Mount that beard with pride
Unlike ordinary tail-mounting offerings, our plaque takes it up a notch. It's available in any state shape you desire, plus features an opportunity to attach a photo, mount up to three beards AND spurs?!They make for great wall art and conversation starters. Trust us when we say that your fellow hunting buddies will be mighty impressed.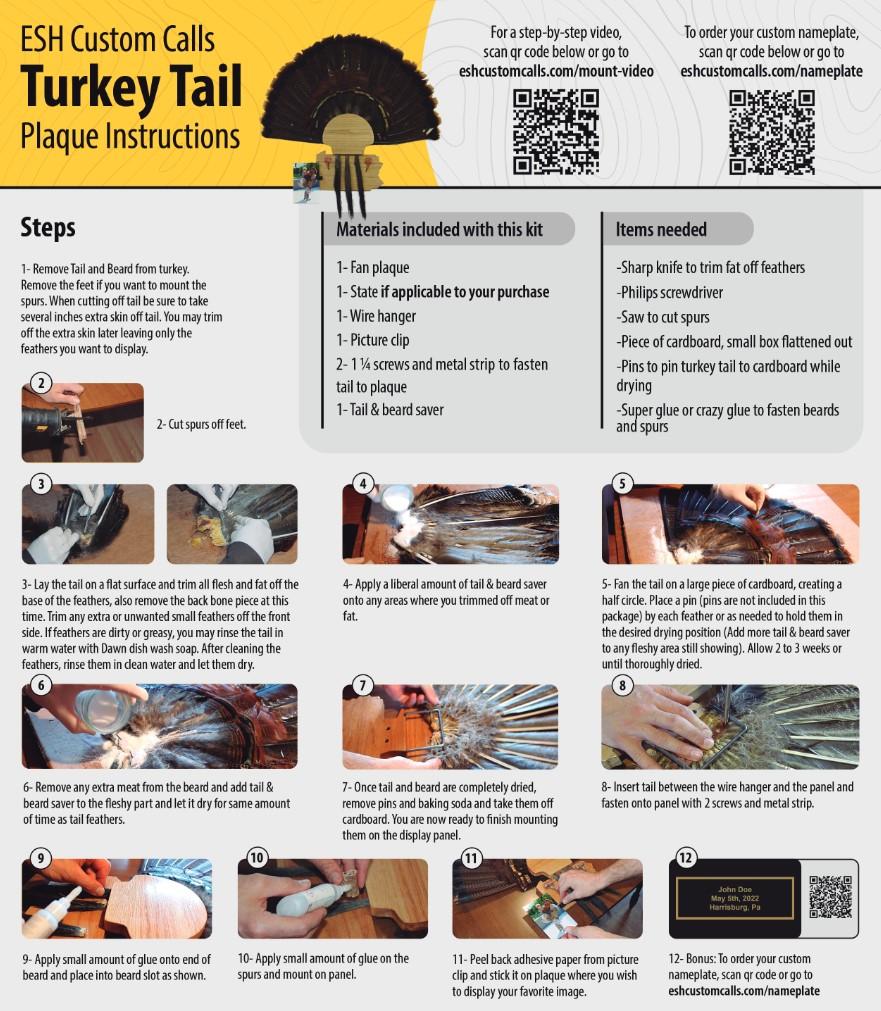 ★ ★ ★ ★ ★
I could never get the hang of using a mouth call until i tried Esh's mouth calls. They're super easy to run and very realistic. Try them, you'll be glad you did.
★ ★ ★ ★ ★
Called in multiple birds with this call from the roost to mid day toms! Its becoming one of my favorites real quick!
Copyright © 2022, ESH Custom Calls