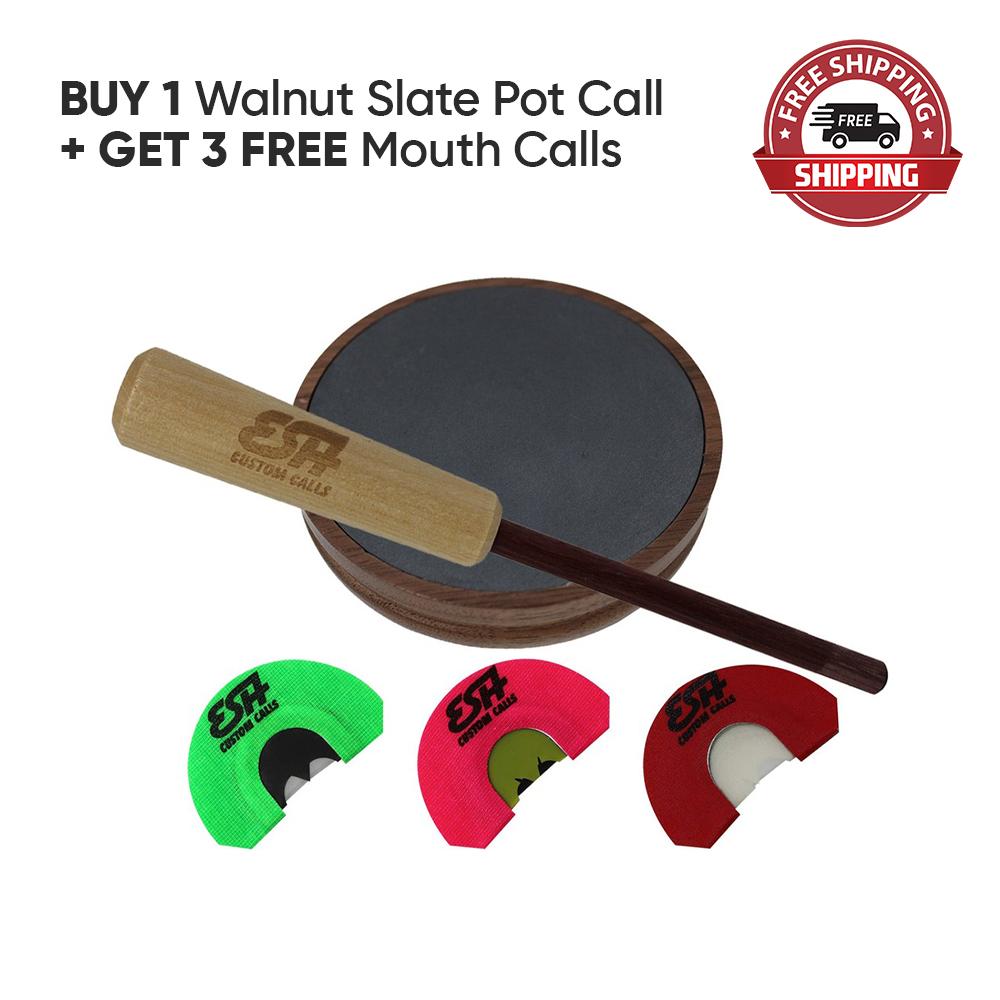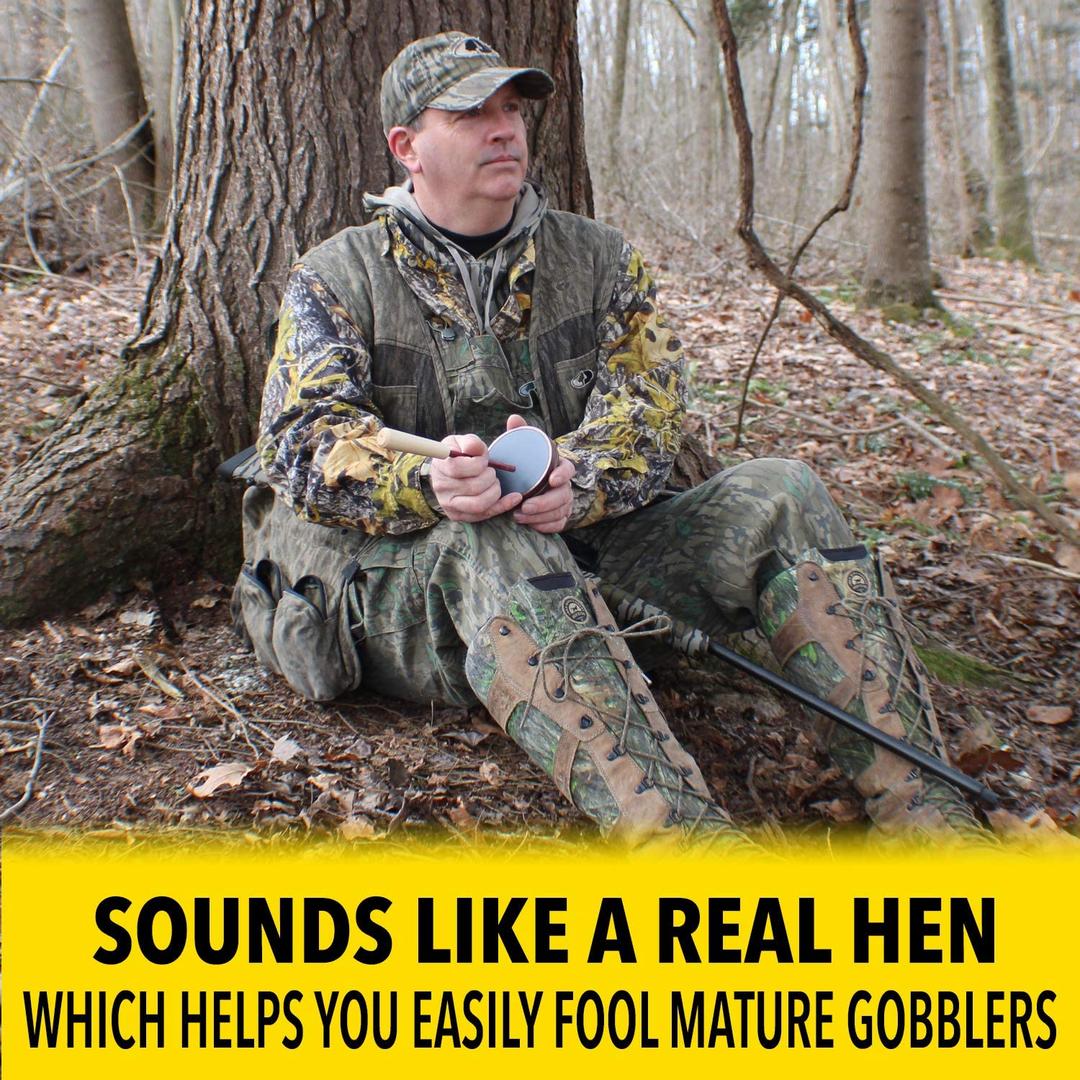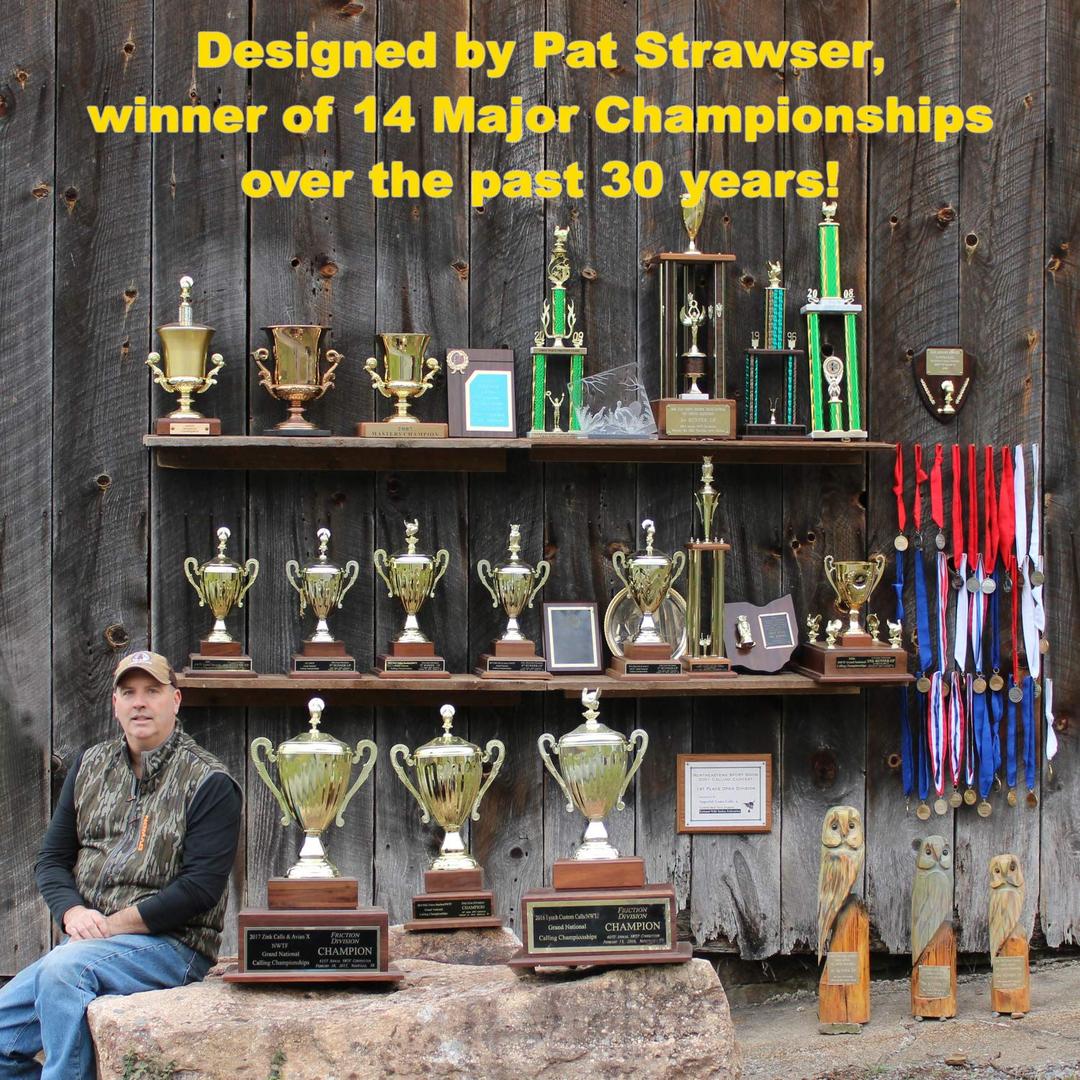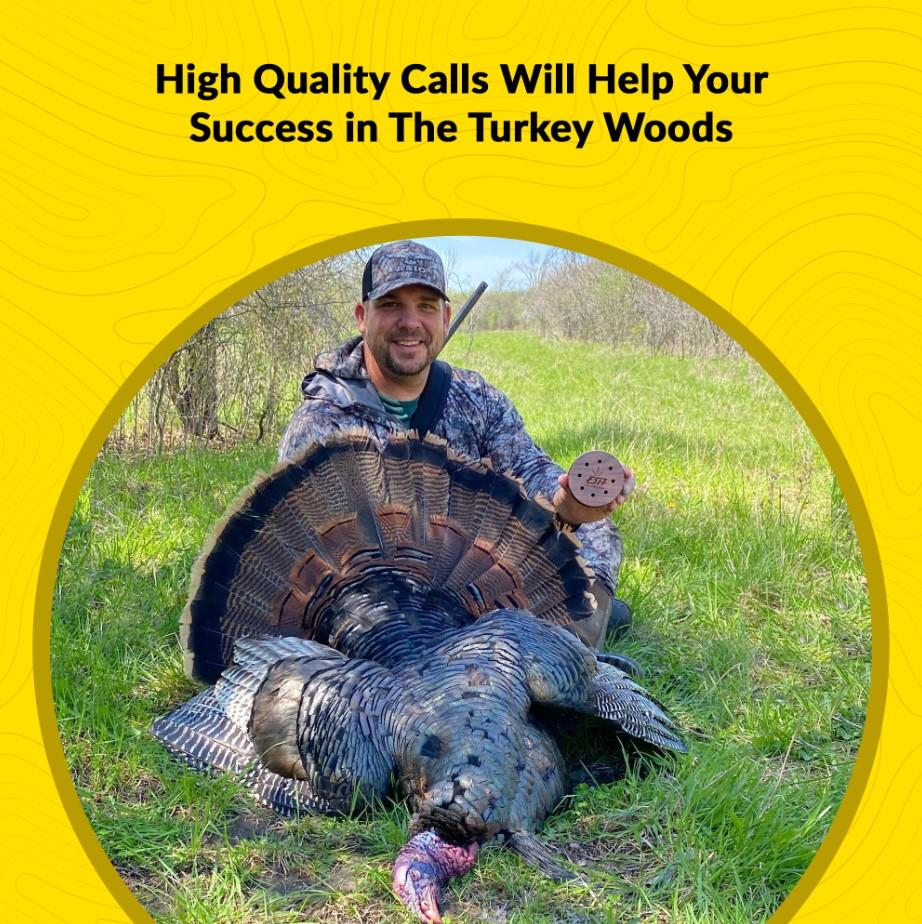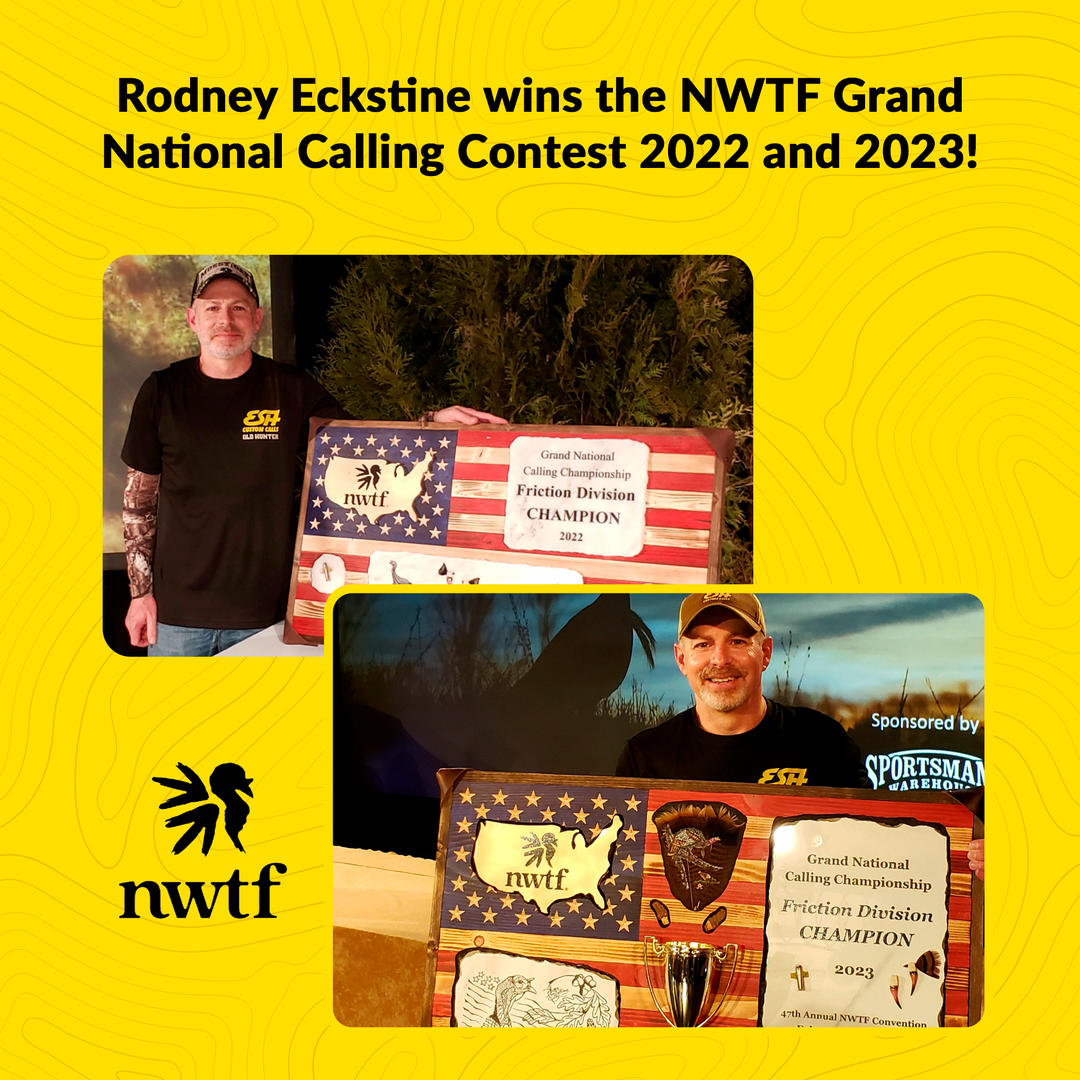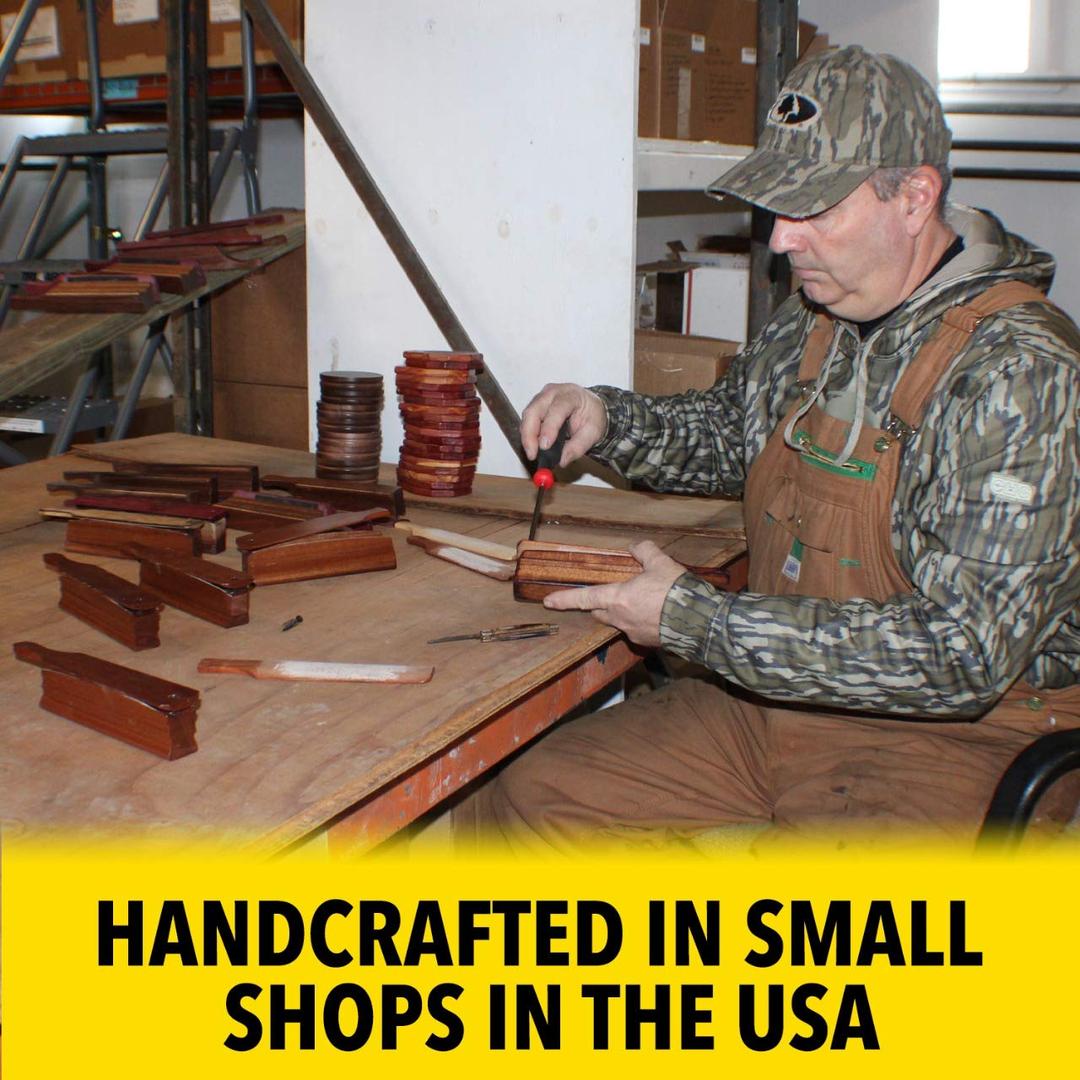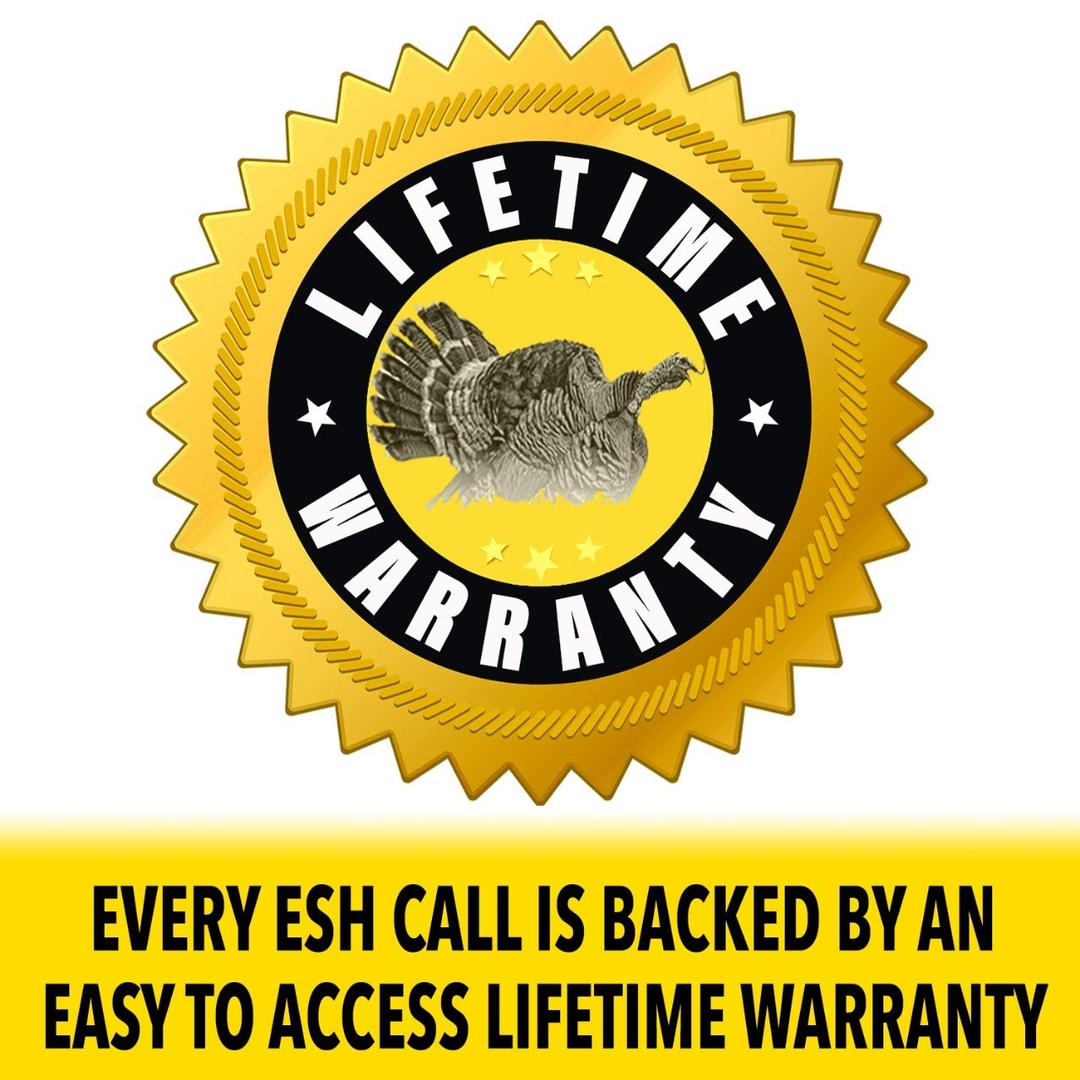 Buy 1 Walnut Slate Pot Call and Get 3 Free Mouth Calls

& Free Delivery in the USA
Get 3 Free Mouth Calls When You Buy 1 Walnut Slate Pot Call!
Free Gifts Include:
1 Long Spur Mouth Call - Inverted Batwing Cut
1 True Hype Mouth Call - Snub Nose Batwing with Rasp slits
1 React Mouth Call - Left Sided Combo Cut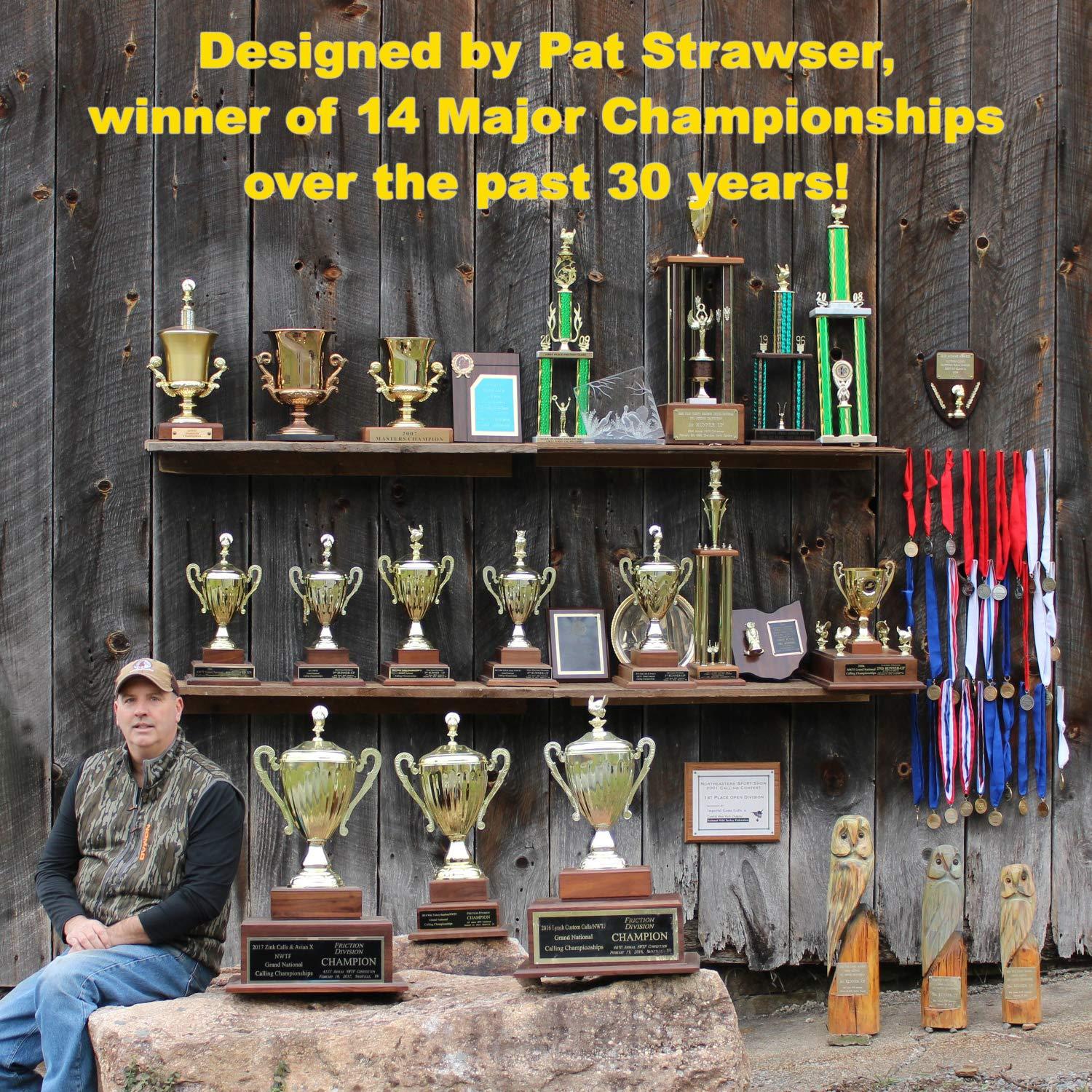 Combo Pack (LONG SPUR • TRUE-HYPE • REACT)
Long Spur Young Hen 2 Reed (inverted batwing) requires very little air to use and is a great call to use for those spring morning tree calls or for those soft clucks and kee-kees in the fall.

True-Hype Raspy Old Hen 3 Reed (inverted bat-wing w/ rasp slits) is a must for the run and gun hunter with its high volume two tone notes and is a favorite to many looking to take calling to the next level.

REACT Easy Cutter 3 Reed (inverted reverse combo cut) is a user friendly call can do it all from the softest cluck and purrs to the loudest yelps and cutts to locate those distant gobblers.
EASY TO USE - Whether you're just starting out or a pro, these mouth calls make deep-rich seductive hen sounds with excellent volume. Using very little air and expertise, even the new turkey hunter can utilize these expert calls.
ATTRACT THE LARGEST GOBBLER - Use these game calls to imitate real and unique pitches even the wisest old male will be fooled by. Made for beginners and pros alike, these turkey calls for hunting make the widest range of real turkey sounds.
Use tongue to position the call against roof of mouth with latex facing forward and keep the tab down.
Be sure you have a good seal on roof of mouth. You may cut the outside edge of tape if needed.
Place the top of your tongue lightly against reed.
Expel short burst of air while saying the word (chirp) to yelp.
WARNING -

This product can cause choking.

CARE FOR YOUR CALL
Keep in cool area and use reed separators in off season.
★ ★ ★ ★ ★
I could never get the hang of using a mouth call until i tried Esh's mouth calls. They're super easy to run and very realistic. Try them, you'll be glad you did.
★ ★ ★ ★ ★
Called in multiple birds with this call from the roost to mid day toms! Its becoming one of my favorites real quick!
Copyright © 2022, ESH Custom Calls